Create lasting memories with these holiday decorating ideas.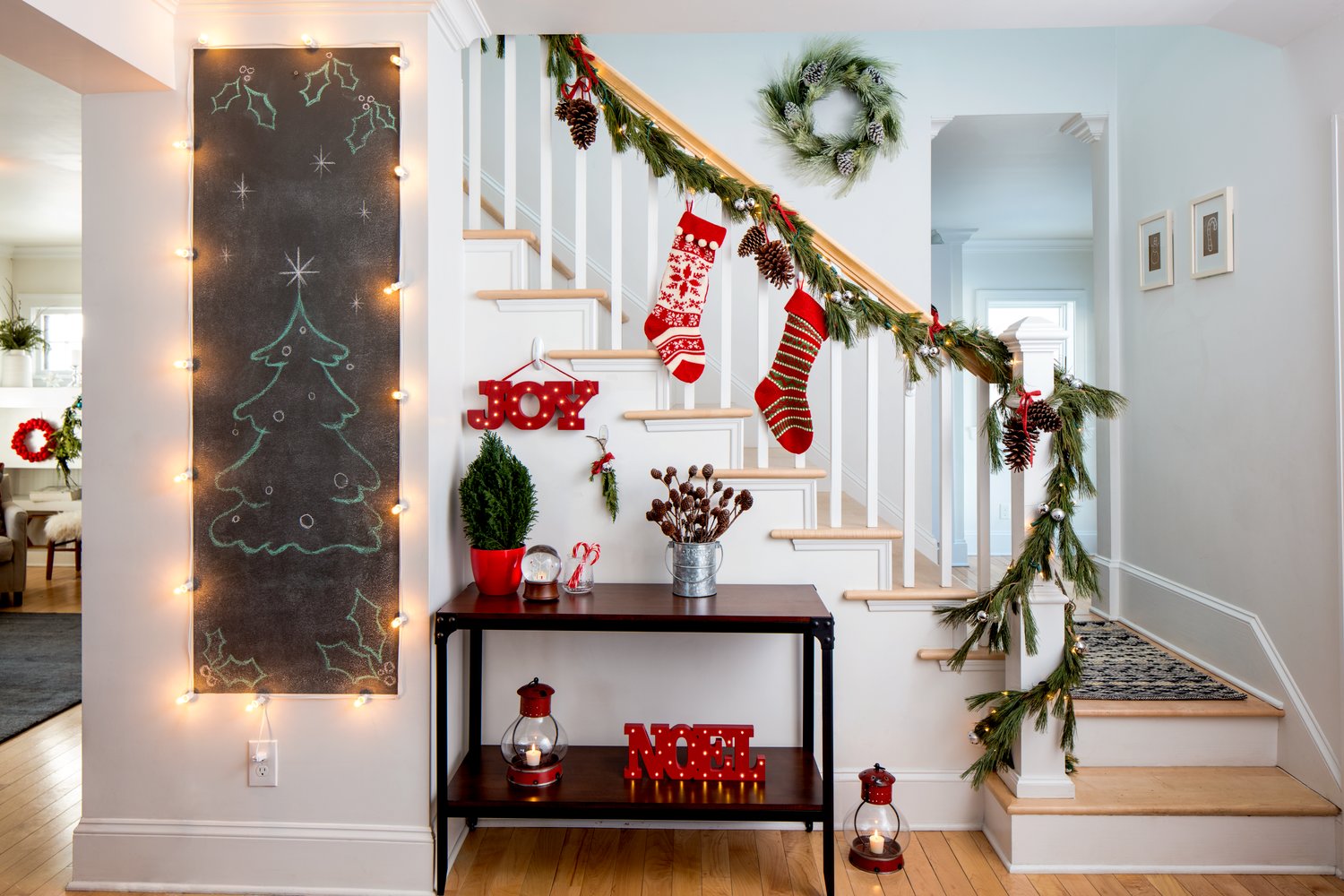 The holidays are all about spending time with family and friends.
Your holiday decorations reflect everything you and your family love about this season while creating a warm backdrop for entertaining your guests. Whether you are upholding long-standing family traditions, celebrating important firsts, or you just want to try something new, Command™ Clips and Hooks can help make all of your holiday projects easy, so you can focus on making memories that will last a lifetime.
Find your style and decorate fearlessly.
No matter your style – bold, rustic, traditional, or modern – Command™ Brand can help you bring your unique vision to life, without damaging your home's walls and surfaces.
First outdoor impressions.
The outside of your home shapes your guests' first impressions. Make it come to life and illuminate your neighbourhood by stringing up colourful lights with Command™ Outdoor Light Clips. They give you the freedom to help make a creative light display anywhere, like around the door or window, up the siding, or along the eavestroughs.
Want to add more decorations? Hang a large wreath and other seasonal accents with Command™ Large Outdoor Designer Hooks and Command™ Medium Terrace Hooks. They are easy to use and can hold up to five pounds. They stick securely to a variety of surfaces like paint, wood, and tile without leaving holes, marks, or a sticky residue behind.
All of these Outdoor Command™ Clips and Hooks have strong, weather-resistant adhesive strips, designed to handle temperatures as low as -29°C, so you can be confident that they'll last all season long and will come off cleanly when you decide it's time to take them down.
A holiday foyer.
Try something less traditional by incorporating the trendy aesthetic of a modern gallery wall with some holiday flair into your foyer or hallway. Some fun and simple gallery pieces include: a painting you created with your kids, a meaningful quote, or a framed scrapbook page of a cherished memory from that year. When you have collected all your pieces, hang them with Command™ Medium Picture Hanging Strips and Command™ Large Picture Hanging Strips to show them off to your guests.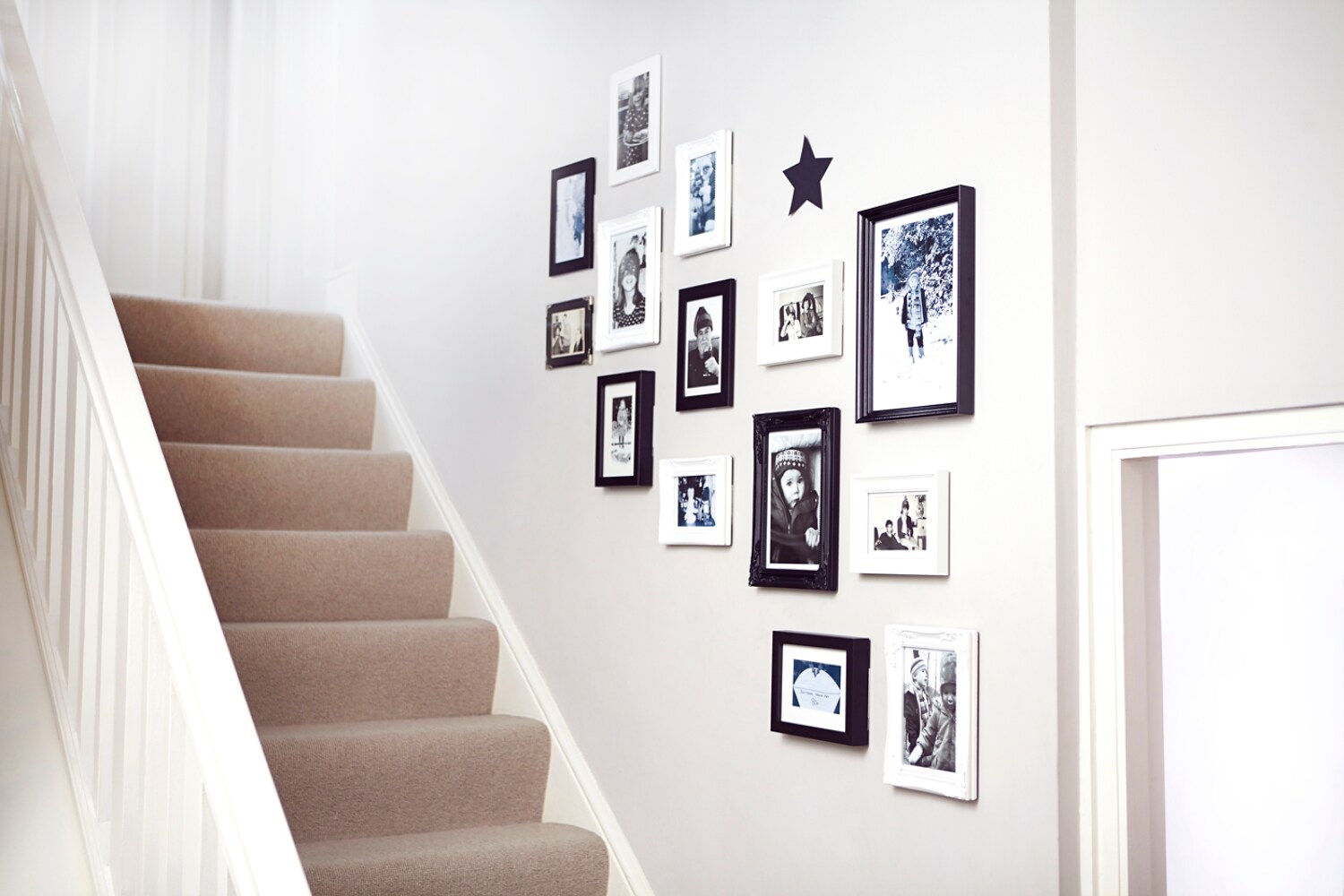 A festive family room.
Give your family room the cheery holiday look it deserves by hanging mistletoe in the doorframes and stringing lights around the perimeter of the ceiling with Command™ Party Ceiling Hooks.
Then, create the perfect festive fireplace by stringing up garlands or lights with Command™ Decorating Clips. They're clear and are available in a wide range of designs to match your holiday decoration style and can stick to a variety of surfaces without damaging them.
Holiday decorating isn't complete without Christmas stockings hanging on the fireplace. Command™ Traditional Medium Decorative Hooks can hold up to three pounds and they stick securely to many surfaces without damaging them. If you prefer a more rustic look, try Command™ Large Forever Classic Metal Hooks. When the season is over, simply place the hooks in the stocking and hang them again next year with the refill strips.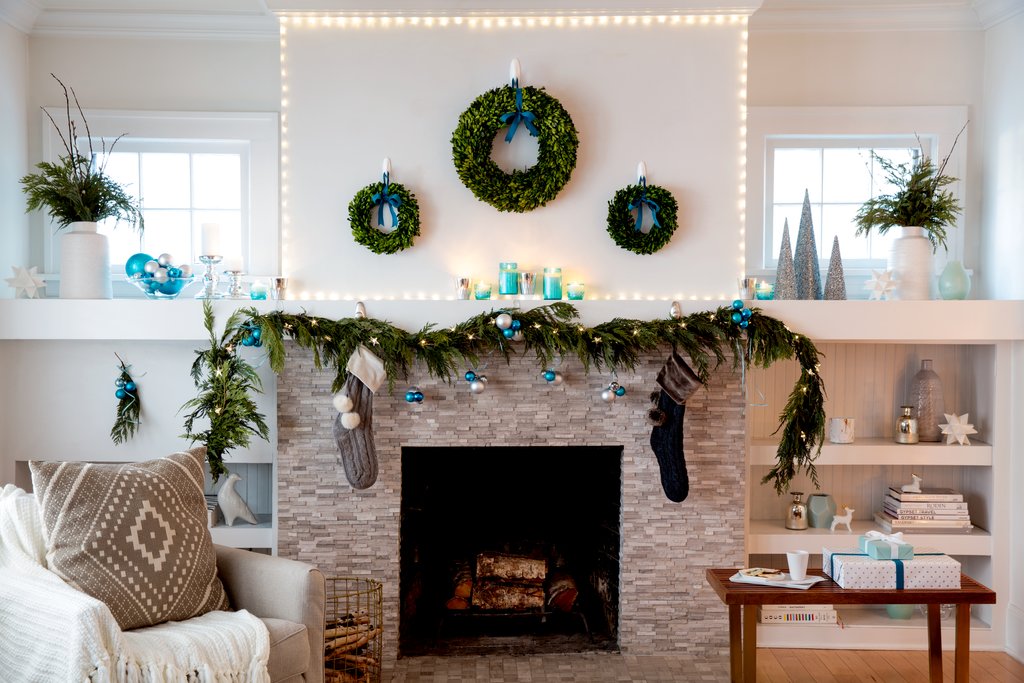 If you're using various strings of lights on the tree or mantle, ensure that you keep your family safe by keeping cords and wires out of the way with Command™ Medium Cord Clips. Need to move your decorations around? Simply reorganise the cords and use the refill strip to use them again.
Express your unique style.
No matter what vision you have this holiday season, Command™ Brand will work with you to bring it to life. Visit our page for more holiday decorating ideas.