Using science to support sustainability and a global circular economy.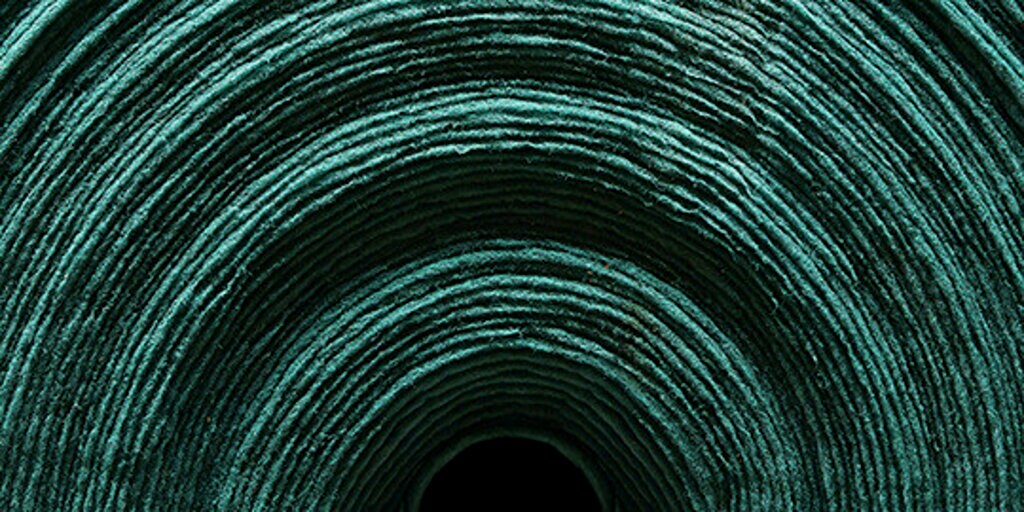 What we do today directly affects our future.
As populations and urbanization increase, people are extracting materials faster than the Earth can replace them and manufacturing substances that threaten our planet's natural cycles. As we do this, we run the risk of climate change, diminished natural resources, food and water shortages, and poor air quality.
As 3M Canada's Sustainability Leader, I have seen how innovative thinking, changes in our manufacturing processes, and education can have a tremendous impact on the future. As we look forward, it has become more important than ever to rethink what we do and how we do it and to make sustainability a priority.
As a part of our commitment to sustainability, we have developed a comprehensive strategy to drive change in our operations. We are focused on helping our customers address their most significant concerns, such as ethical sourcing, plastic/PVC, and packaging.
Within this plan, we're focusing on three key areas to guide us as we take action to save energy, reduce waste, and make a difference in the communities where we live and work.
Using science to contribute to a circular economy.
One of our focuses is finding ways to use fewer resources and keep waste out of landfills.
A traditional linear economy follows a "take-make-waste" model. Companies collect raw materials and manufacture goods, which end users buy, use, and then discard.
A circular economy, on the other hand, follows a "reduce-reuse-recycle" approach, in which the 'waste' from one factory or process becomes input for another factory or process. This uses fewer resources and creates less waste and pollution during the manufacturing process.
We are using science to create solutions that can do more with less material, be reused and recycled, and leave a smaller footprint. Since 2019, every new 3M product must create value for the greater good. This is called our Sustainability Value Commitment. We launch hundreds of new products each year, crossing many industries and geographies. Our Sustainability Value Commitment ensures that every 3M product drives positive change and conserves natural resources.1
Getting rid of waste, keeping products and materials in use, and integrating more renewable raw materials can help businesses and communities live more sustainably.
Making sustainability an inseparable part of our solutions.
The Scotch-Brite® Heavy Duty Scrub Sponge is one of my favourite examples of the Sustainability Value Commitment put into practice. Its green fibers are made from 100% recycled content, including an average of 35% post-consumer recycled content. We are also extending this recent innovation to some of our other Scotch-Brite® Brand products to help reuse materials and do more with less.
The Post-it® Flex Write Surface is another excellent example of a solution working sustainably. Its adhesive contains at least 60% plant-based material and it can help homes and businesses reduce the number of paper products they use.
Our commitment also extends to our manufacturing processes. For example, through a series of redesign projects, 3M Canada's production facility in Morden, Manitoba reduced the amount of foam backing and label material used to make medical electrodes by 15,000 kg per year.2 35.4% of 3M plants are now "zero waste to landfill", meaning that no by-products from manufacturing go to the landfill.
We are also working to make our packaging more sustainable. We have reduced the amount of plastic and removed PVC so packaging is recyclable. Cutting paper instruction inserts saves approximately 860 tons of paper annually. We also have a recycling process in which customers ship plastic end caps from large tape rolls back to 3M facilities so the end caps can be reused.
With changes like these, we've already started seeing results. Globally, our manufacturing waste is down 12.6%, surpassing our goal of 10%.3 We have made the packaging recyclable on over 500 of our consumer products, and we divert more than 2,500 plastic end caps from landfills every month. All of these improvements help our customers improve their own environmental footprints.
We are committed to continuing these waste reduction efforts now and in the future. We are also evaluating our water use with a consistent, company-wide focus on reuse, reduction, and internal recycling. For example, we are managing water resources to reduce global water use by 53% by 2025. We're also looking for other opportunities for circularity in our operations and we've established a waste management standard to manage and minimize all waste types whenever possible.
Each of us can do our part to take care of our planet. I am excited to see our sustainability efforts continue to drive positive change in the way we consume products and manufacture goods.
Learn more about our commitment to a circular economy and how you can make a difference.
By living more sustainably today, together we can put a brighter future within reach.
Sign up for our newsletter by filling out the form below to stay up to date on the latest sustainability news, products, and innovations.
References.
3M 2020 Sustainability Report.
3M data on file.
3M 2020 Sustainability Report.