State of Science: Canadians are counting on science to deliver a sustainable future.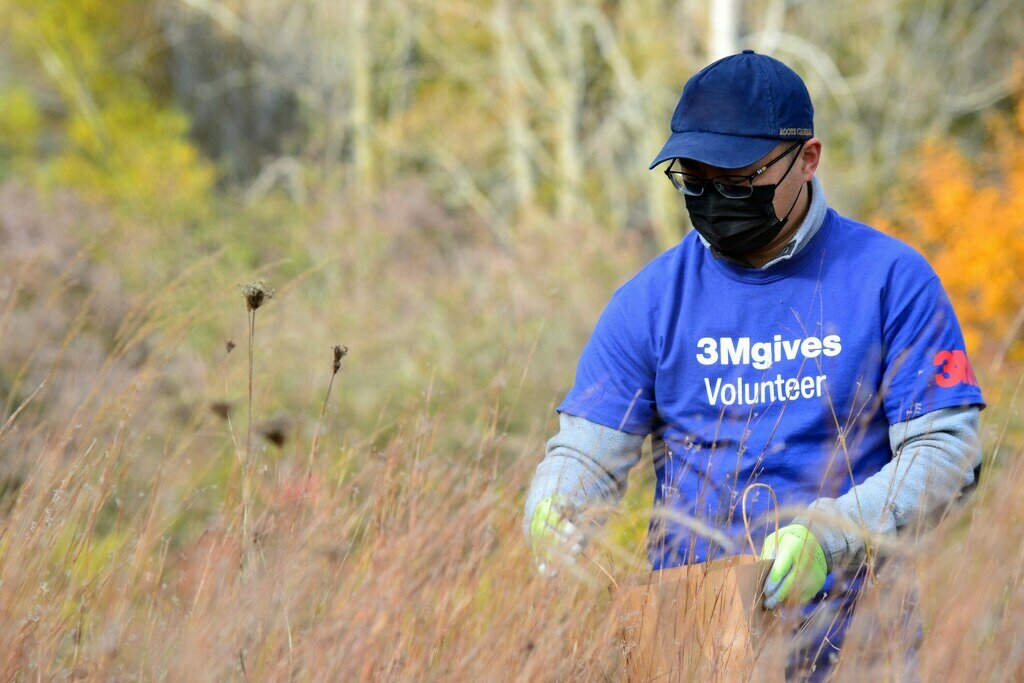 When it comes to sustainability, companies can no longer sit on the sidelines. They must embrace the opportunity to make a positive difference in society. As the Sustainability Leader at 3M Canada, which at its heart is a science company, I'm proud to be part of an organization that is always striving to define that purpose, and proud to live in a country where citizens believe science and sustainability are inextricably linked. Let me explain.
Most Canadians believe science will help make the world more sustainable.
Each year we conduct a research study called the 3M State of Science Index (SOSI) to gauge public attitudes towards science. In 2021, the results of our SOSI research on Canadians' attitudes towards science were very encouraging, indicating an increase of trust in science. This is likely the impact of the threats we have faced in the last year. Climate change, and the COVID-19 pandemic have thrust science into the spotlight to develop solutions to our collective challenges. 63 per cent of Canadians feel the COVID-19 pandemic has made them more environmentally conscious. Interestingly, that rise in support for the environment is being driven by younger generations, with Generation Z adults significantly more likely to exhibit this sentiment (81 per cent). Equally important, the Index indicates there's a sense of urgency around climate change, with 84 per cent of Canadians agreeing better solutions to mitigate climate change need to be put in place immediately.
This year's State of Science Index results highlight how Canadians feel about sustainable action. 89 per cent of Canadians indicated their belief that science gives hope for the future, while 90 per cent of Canadians believe people should follow the science to help make the world more sustainable.
We believe progress and change comes through welcoming collaboration and diverse perspectives. Inviting new voices into the conversation by reaching out into our communities has been a key action in the development of solution-focused goals.
Sustainable solutions for a healthier planet.
Through our focus on innovation, we strive to build sustainability into everything we do. Every product 3M creates represents an opportunity to make a positive impact. In 2018, we announced our Sustainability Value Commitment, in which every new product going through 3M's commercialization process must demonstrate impact for the greater good.
For example: Scotch-Brite® Greener Clean™ Non-Scratch Scrubbers. The product itself is made from 75 per cent post-consumer recycled plastic and the packaging is made from 100 per cent recycled materials.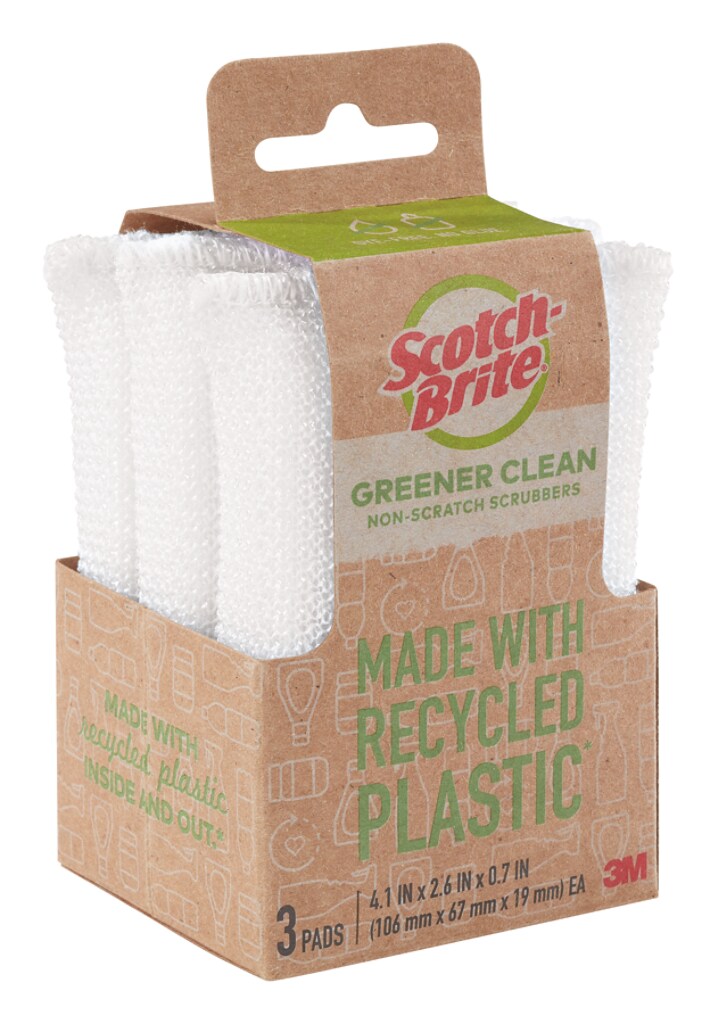 To address the growing global challenge of plastic waste, 3M announced a global commitment to reduce our dependence on virgin fossil-based plastic by 125 million pounds by 2025. To achieve this goal and advance a circular economy, we are shifting the packaging of many of our consumer products to recycled content.
In terms of our energy use, 3M has committed to operating globally on 100 per cent renewable energy by 2050. Here in Canada, 3M became the first Canadian organization to be certified for the ISO 50001 global energy management standard, with six manufacturing locations across the country now certified, along with our Canadian headquarters based in London, Ontario. The majority of power for our headquarters comes from a combination of wind, photo-voltaic solar panels, and low-impact hydro energy.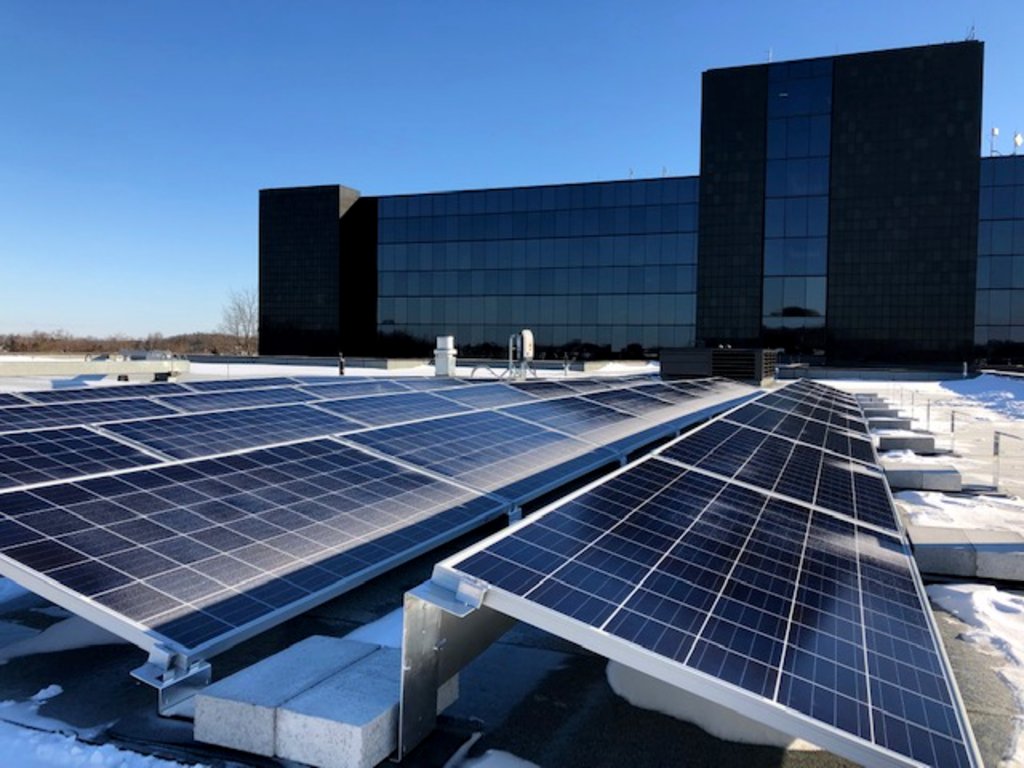 "This is a great example of 3M being a purpose-driven company, we continue to grow our business while taking steps to improve our environmental impact. That makes me proud to be a 3Mer."
-Andrew Evans, Activation Marketer, member of 3M Canada's Sustainability Council.
Here are some additional actions we have taken in Canada to support 3M's global sustainability goals:
Reduced our water usage by 25 per cent in Canada at our manufacturing facilities over the next decade. Our team is working on solutions such as using recycled water in our plants and capturing rainwater to use in our operations.
Increased our energy efficiency by 18.3 per cent through renewable energy at our headquarters.
Diverted approx. 2,200 metric tons of annual waste from our Brockville, Ontario manufacturing site, turning those materials over to local cement manufacturers to use as an alternative fuel blend, helping them reduce their fossil fuel consumption. Waste reduction solutions like these have us on track to reduce waste by 10.7 per cent in Canada across our manufacturing plants.
We continue to evaluate how we can reduce waste and increase recycling at our Canadian facilities and within our supply chain. We are working with our customers and large retailers to help optimize packaging to reduce unsustainable materials including PVC and Expanded Polystyrene (EPS) materials.
Our people at 3M are helping to define our purpose. We have formed a 3M Canada Sustainability Council; a cross-functional team dedicated to supporting 3M's global sustainability goals by taking action in Canada, while helping our customer's address their sustainability priorities.
"Our sustainability efforts have become a galvanizing force for employees. When I talk to our people about actions we are taking like 100% renewable energy, solar power, and water harvesting, their eyes light up. We are energized by the opportunity to help address one of humanity's greatest challenges."
-Steve teBokkel, 3M Canada Facilities Manager, member of 3M Canada's Sustainability Council
Let's create a more sustainable future, together.
What does this all mean for Canada? This year's State of Science Index results have confirmed the vast majority of Canadians stand behind the importance of science in finding solutions to the challenges we face collectively. But we all share the responsibility to act. Whether it's sourcing local produce, carpooling to work, recycling goods you no longer need, or purchasing products from companies who make sustainability a priority, citizens and companies need to make the best choices they can when it comes to the environment, every single day.
As a global company with a proud Canadian presence, we take pride in our own environmental commitments, as well as the sustainable solutions and products we provide for our customers - helping them to reduce their environmental impact.
We believe in looking forward, while reflecting on practices of the past that can be improved to reduce the impact on the earth and its resources. Our commitment to the future of our planet and humanity drives us to build sustainability into everything we do. Together, I believe we can help restore and protect the environment and create a future brighter for the planet, and our society.