The origins of Black Engineers of Canada: Championing diverse talent.

I came from humble beginnings. 30 years ago, I was the only female engineering student at my University in Nigeria. 20 years ago, I was a struggling newcomer to Canada, unable to secure a job.
Today, I am a successful engineer and was recently promoted to Facilities Manager for 3M Canada. In this role, I am able to utilize my engineering background to help 3M protect our facilities and deliver on sustainability goals by looking for ways to reduce energy use in our facilities.
But my road to success has been filled with hard lessons and discrimination because of the way I look, the way I talk, and where I was born.
This is not just my solitary experience. Black Canadians in the 25-54 age group are more likely to hold a university degree (42.8%) than non-visible minorities (33.6%), however, this same group of Black Canadians have a lower employment rate (86.1%) versus their non-visible minority counterparts (91.1%).1
Black Canadians are also underrepresented in management roles, with Black men 40% less likely to work in management than non-visible minority men.1
That is why in August 2020, I co-founded the Black Engineers of Canada; a community of Canada's Black engineers, engineering interns and professionals connected for networking, mentoring, training, opportunities, and growth.
I have come full circle as a champion for the Black engineering community, with hopes to educate and inspire others to be champions for inclusion.
Here is my story.
Humble beginnings
As mentioned, I was born and raised in Nigeria and came from a privileged family relative to others. My mother was a physics and math teacher, and my father was a Radio Technologist who helped build the first broadcasting station in Nigeria.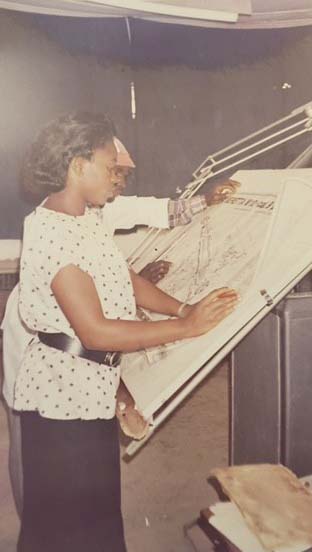 From as early as I can remember, I was good with numbers and liked to solve problems. My parents were my first teachers and mentors and encouraged me to pursue education in whatever interested me. I wasn't raised to think that I had less ability because of my gender, but when I decided I wanted to be an engineer, I learned that not everyone believed this to be true.
In University, I was the only girl in my mechanical engineering class, where my classmates made it very clear that I was not welcome. I was frequently told things like "you should be a nurse" or "you should be in the kitchen." We did a lot of practical work with heavy equipment and my classmates would work together to carry their heavy items, while leaving me to figure it out on my own. No matter how heavy the equipment was, I would carry it on my own, to prove that I belonged.
None of this was easy, emotionally. I never considered myself to be strong, but I had great support from my family. I had shoulders I could cry on, and people who would remind me of what I had accomplished. Every time I wanted to quit, my family helped to pull me through.
When I was hired into my first role for a major global company, when people learned they had hired a female engineer, when I walked into a meeting, they would ask "What are you doing here? Why are you here?"
I had to prove myself all over again.
Next leg of the journey: Immigrating to Canada
I remember coming across an article in The Economist that talked about the need for skilled immigrants in Canada, Australia, and New Zealand.
My spouse and I talked it over, excited about the possibilities of a new adventure.
Everything was going well until…just days before leaving for Canada, my company announced a major restructuring. I had no more contacts in Canada, or in the company after working so hard to reach mid-level management. I had no job to go to and my safety net was gone.
Despite this set-back, we followed through with our dream to come to Canada with two suitcases, a diploma, and my skills and knowledge.
The experience for a newcomer is nothing like they describe it on websites, or in The Economist. You're on your own to find a job and your foreign credentials don't mean anything.
I uploaded my resume to job sites and in the first two weeks, my phone was ringing off the hook. Everyone wanted to hire me. But once I spoke to them on the phone and they heard my accent, the tone changed.
They would ask, "Was the plant you worked at in Hamilton?"
I would say, "No, it was in Nigeria."
Immediately their attitude would shift, and I knew the interview was over.
I was a "wrong fit." I didn't have "Canadian experience." It was a downer. I even tried to Canadianize my name, shortening it to Tomi from Iretomiwa, but at the end of the day it wasn't about my name; it was how I looked, how I spoke, and where I came from.
It took me four years…four years…before I found an employer who was willing to take a chance on me. I was hired by 3M Canada in October 2005 as an Engineering Supervisor in one of our manufacturing facilities.
This is the hard truth for so many skilled immigrants: there is a lot of unconscious bias in the hiring process. People want to play it safe and stick to what they are comfortable with; someone who looks like them and talks like them.
I later realized that many engineering job openings never make it to the job posting sites –they are hidden and reserved for people who are familiar.
Because of my "unfamiliarity", I was excluded from social and professional networks where many people find connections and opportunities. In mentoring young, Black immigrants and even Black Canadians who were born here, it is clear: things have not changed much in the last 20 years.
Building community through Black Engineers of Canada
The need for mentorship in the Black community is significant.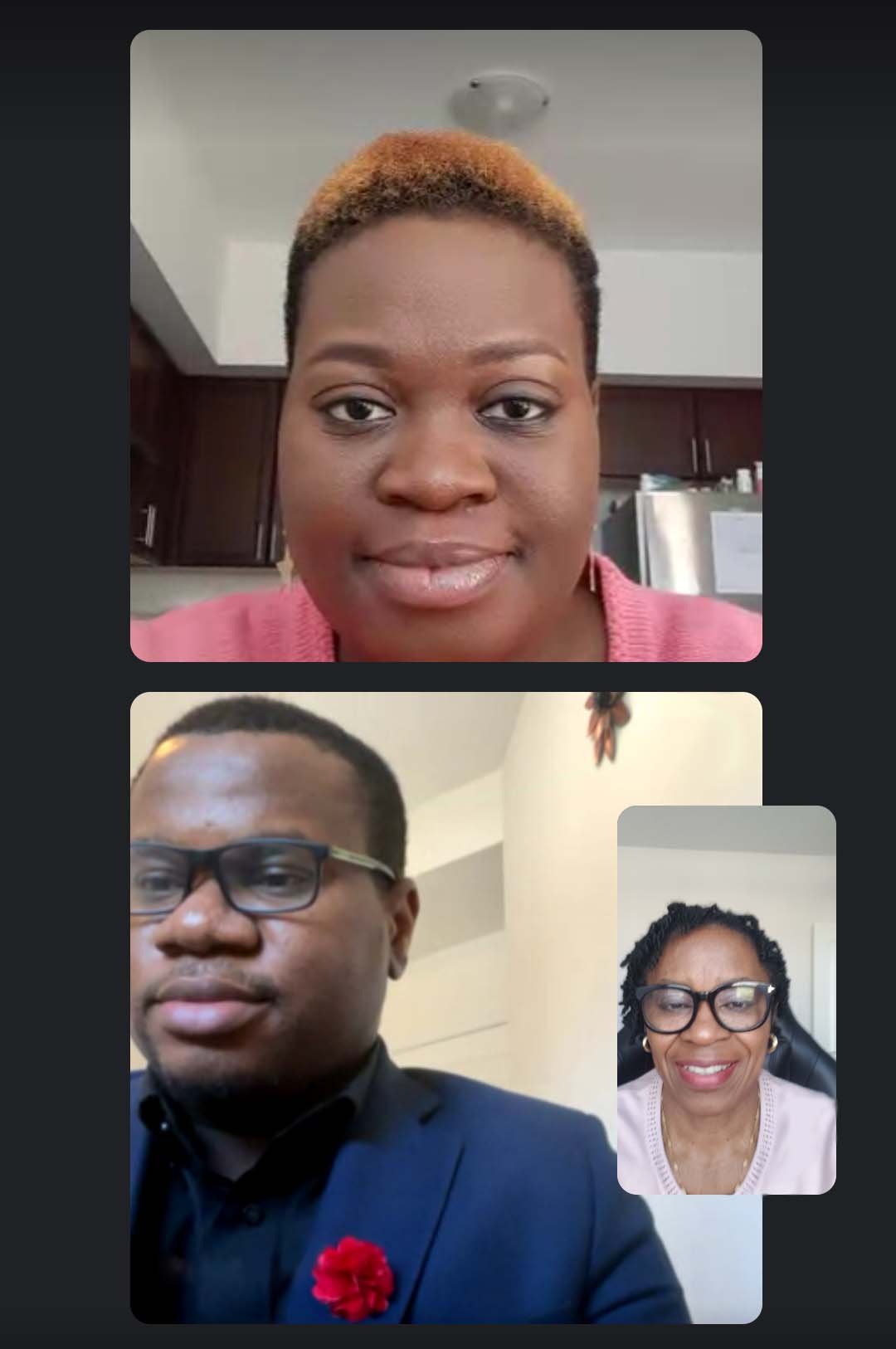 It is common for Black graduates to see their equally skilled counterparts receive jobs, while they struggle to receive opportunities. Black immigrants in Canada are more likely to have their foreign-acquired engineering degrees go unrecognized by potential employers, resulting in over-qualification.2
Those who are lucky enough to get jobs often face discrimination in the workplace. It takes a toll on their mental health and some of them quit school or leave the profession before they find success.
That's why, in 2020, I helped to launch the Black Engineers of Canada. It's a community focused on connecting those who aspire or are working towards engineering degrees and designations in Canada. They receive mentorship in navigating challenges in school, job searching, networking and overcoming barriers in the workplace.
In 2021, the efforts of organizations such as the Black North Initiative and Black Engineers of Canada are beginning to show. Corporations seem to be taking action on inclusion, and many employers are now seeking racial diversity. Despite this, we still have a long way to go.
"I relocated to Canada in 2020 and struggled to find a job and navigate the Canadian professional work system. I came across Black Engineers of Canada on LinkedIn and immediately joined. I was introduced to Rick, my mentor who has been a great support in helping me secure my first job with two new offers I had to choose from."

-Innocent Azamosa, Volunteer, Black Engineers of Canada
"My mentor Rick, helped me review my resume and cover letter, conducted mock interviews and supported me through job applications. A few weeks later, I got my first job in Canada. Rick has remained a friend and has been very
supportive. I'm now a program coordinator at BEC, which is helping improve my networking and planning skills."

-Sola Omotoye, PMP, Volunteer, Black Engineers of Canada
We are providing that essential network of support by connecting Black talent with a mentor they can talk to, who can give them guidance, advice, and emotional support.
In 2021, we were able to link 25 mentors to 75 mentees, along with hosting three events. Next year, we're looking to double the number of events and reach 60 mentors - but it takes a lot of elbow grease. It is a passion project for us. We are mostly volunteers, working to support our community outside of our fulltime jobs.
We're operating out of our LinkedIn profile. We need to continue to build our online presence – a website, more volunteers and funding to establish coaching classes and events. At the heart of it, we need additional support.
"3Mers bring unique talents and skills to their roles and often, non-profits in our communities need such expertise. That's why 3M supports skills-based volunteering opportunities to enable employees to share their professional expertise and passion to help uplift others in our communities."

-Mark Shannon, People Relations & Inclusion Leader, 3M Canada
Championing Canada's inclusive path forward
We are all on a journey of change together.
I am proud of 3M's commitment to listening and understanding the issues around equal access to STEM education.
By giving a platform to people like myself and organizations like the Black Engineers of Canada, we are able to amplify our voice, and build more allies and champions for equality in STEM education.
I invite you to be our ally and join the journey.

References:
Statistics Canada – A labour market snapshot of Black Canadians during the pandemic: https://www150.statcan.gc.ca/n1/daily-quotidien/210224/dq210224b-eng.htm
3M Company is not affiliated with Black Engineers of Canada. Tomiwa is a 3M employee. Her role with Black Engineers of Canada is independent of her role at 3M.