Leaders in higher learning: Meet three 3M National Teaching Fellows.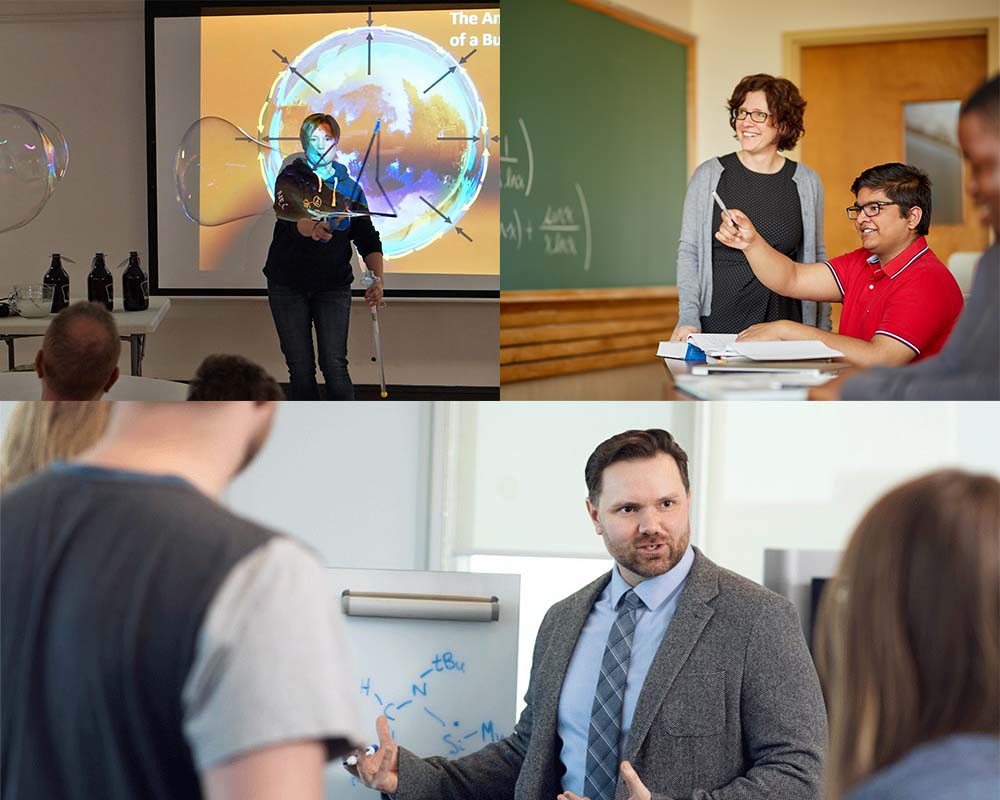 Leaders in education make a meaningful impact beyond the classroom. From investing in community learning spaces, to supporting student mental health, to improving STEM literacy – these are just a few ways recent 3M National Teaching Fellows are taking their leadership to the next level.
At 3M, we believe in celebrating amazing educators across Canada, and sparking inspiration, to propel them to even greater heights. Through a 3Mgives partnership with the Society for Teaching and Learning in Higher Education (STLHE), we established the 3M National Teaching Fellowship award back in 1986. For over 35 years, this award has honoured Canadian educators who embody the highest ideals of teaching excellence. Since its inception, more than 300 professors have been welcomed into 3M fellowship community.
Bringing together the brightest minds in higher education.
Each year, the 3M National Teaching Fellowship awards ten new Fellows who receive this honour. The 2022 inductions were recently announced by STHLE and featured in Maclean's Magazine.
But this is not an award that ends with a plaque on the wall or trophy on a bookshelf. The new class of teaching fellows will attend a conference where they meet and discuss the current trends and issues shaping education.
At the conference, the Fellows begin the process of working together to enhance teaching in higher education, shaping future policy, and even taking their inspiration beyond the lecture hall.
Here are stories of three 3M Teaching Fellows who are making an impact in Canadian STEM education.
Supporting student mental health during the pandemic.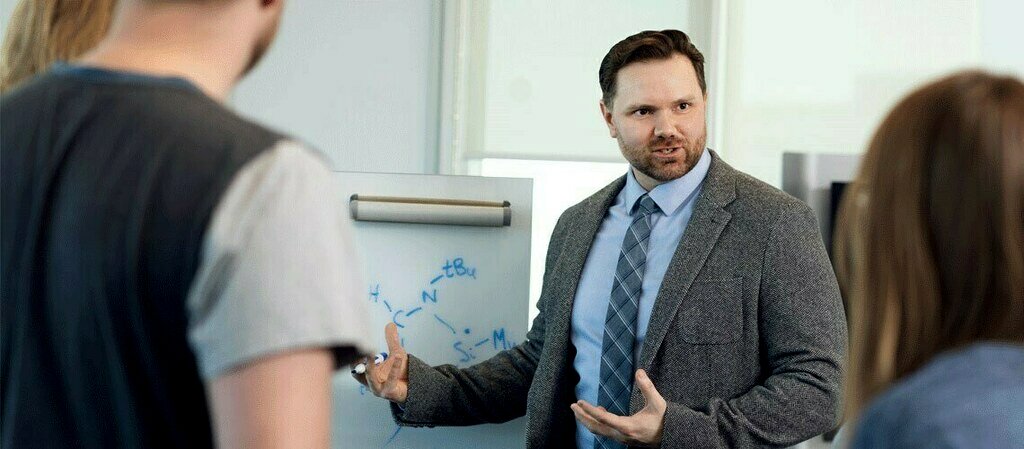 Brett McCollum, Ph.D.
Professor of Chemistry, Mount Royal University
Editor-in-Chief | The Canadian Journal for the Scholarship of Teaching and Learning
The isolation and stress that arrived with the COVID-19 pandemic had a detrimental effect on the mental health of students and society as a whole. Brett McCollum is a Chemistry professor at Mount Royal University saw this play out firsthand.
A Mount Royal poll of students showed 99% of students reported their mental health had degraded during the pandemic, with reduced ability to focus or sleep.
Educators everywhere were forced to adapt to teaching online, or in hybrid formats, but Brett, a member of the 2019 3M National Teaching Fellowship, also saw an increased need for empathy in the academic world.
"I felt that it (Teaching Fellowship conference) really helped prepare me and prepare us as a cohort for how we were going to support and advocate for students during the pandemic. That experience allowed us to lead the conversation at our institutions, run webinars and sessions that addressed an empathetic approach to running higher education classrooms."
Brett is known for his passion for using evidence-based practices to continually evolve his teaching, finding more accessible ways for students to engage with learning material.
Between 2011 and 2013, Brett identified a need to move away from using a traditional course textbook, after his students expressed difficulty affording textbooks, while others were having difficulty navigating the dense format of information. He addressed both issues by adopting an open education resource called LibreTexts, which had been collectively built by faculty across North America.
"This change immediately removed the need for a $200 textbook, which is a considerable barrier for students participating in higher education when they already have their tuition and resource costs. It's important to figure out how we can help students overcome barriers and how to retain them in STEM, because these are people that chose to go into science and technology, they're passionate about it. They want to do it, so we need to do our part to keep them here."
Taking education to the airwaves: an academia podcast.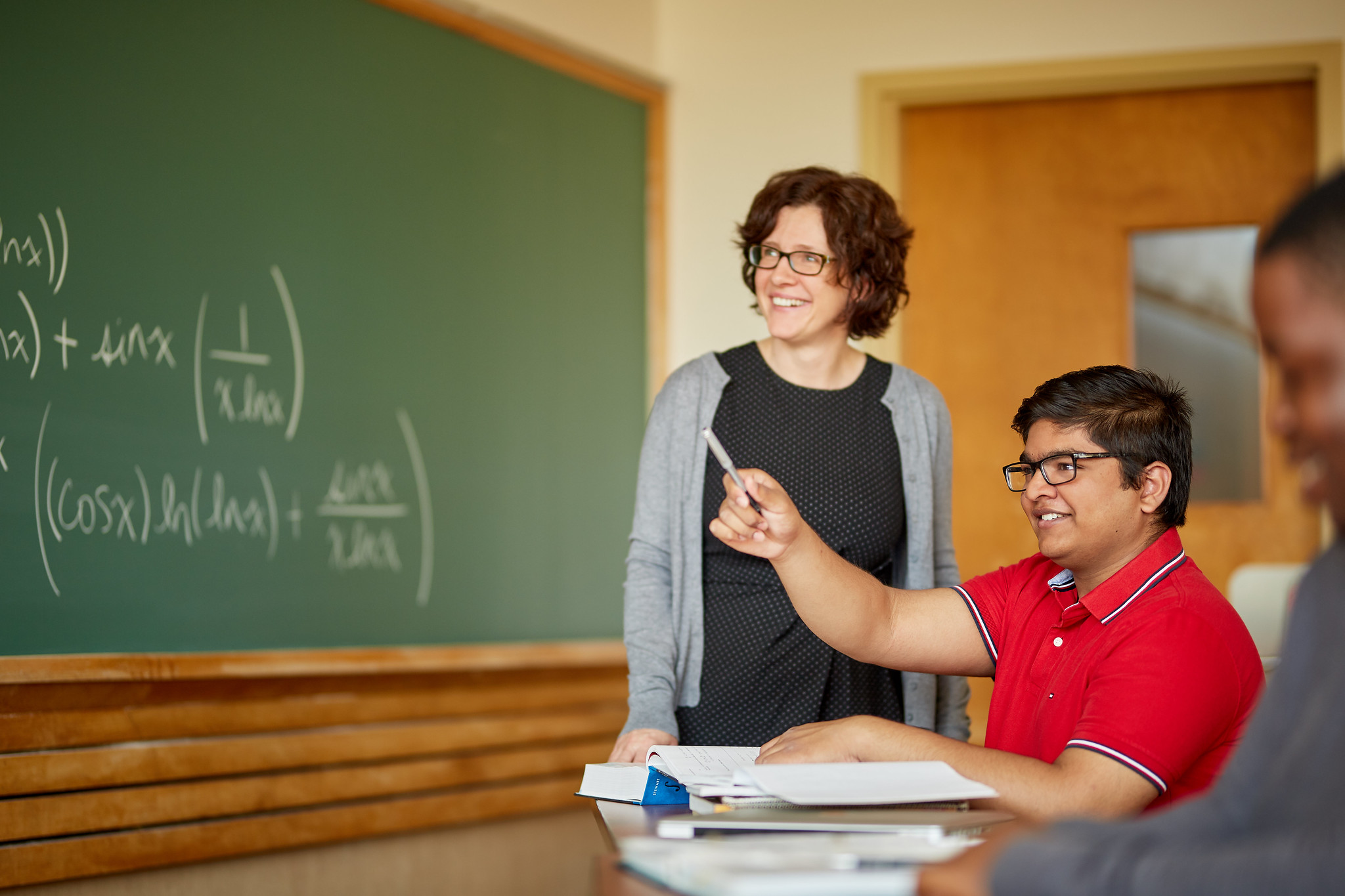 Anna Stokke, Ph.D.
Professor & Chair, Department of Mathematics & Statistics,
University of Winnipeg
Anna Stokke was named a 3M National Teaching Fellow in 2021, renowned by her students for making math accessible, often using pop culture references to help her students comprehend mathematical concepts. For example:
Michonne is surrounded by zombies who have formed a perfect circle around her. As they move towards her, the area of the circle they form is decreasing at a rate of 2 square metres per minute. How fast is the radius of the circle changing when the area is 100 square metres?
Anna has also made her mark on education policy as co-founder of WISE Math (Western Initiative for Strengthening Education in Math). The advocacy group helped spearhead significant changes to Manitoba's K-8 math curriculum.
The 2021 cohort of Teaching Fellows have mapped out a joint project that will see these esteemed educators bring important conversations around education and academia to a podcast series, including conversations to make STEM education more accessible.
"In one of the episodes, we have an important discussion about STEM literacy and STEM anxiety. I also recorded a conversation with the amazing John Urschel, who is not only an accomplished mathematician, but a retired NFL player. I think a lot of people would be interested in hearing that conversation."
The Shifting Conversations podcast will be released publicly in June 2022.
Taking the love of science to the community.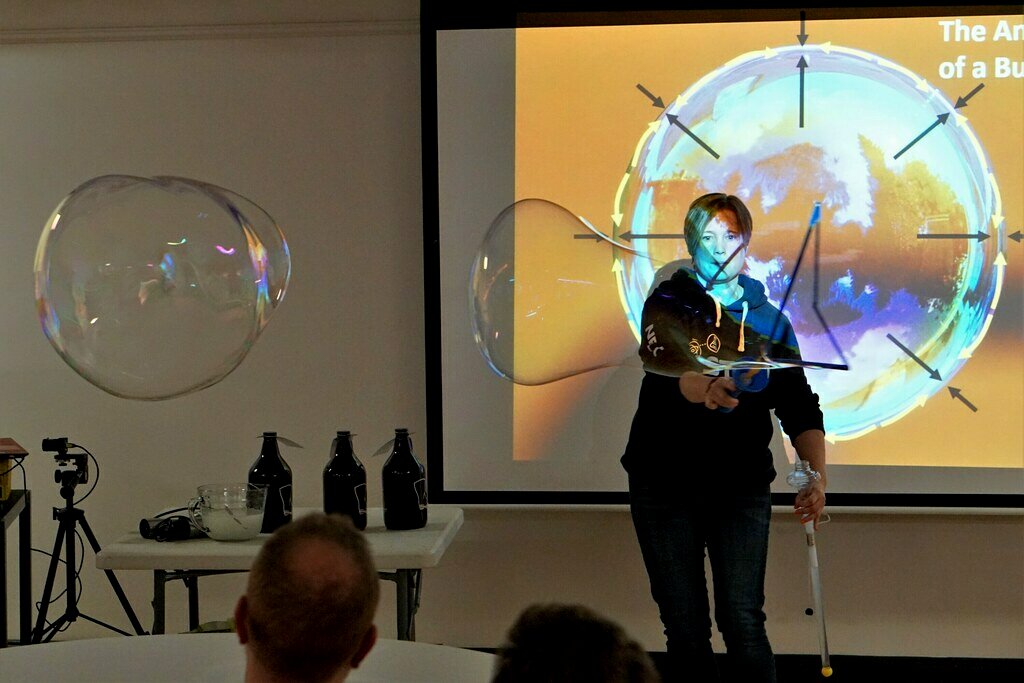 Joanne O'Meara, Ph.D., P.Phys
Professor, Department of Physics, University of Guelph & Co-Founder of Royal City Science
Joanne O'Meara, a physics professor at the University of Guelph, was inducted as a 3M National Teaching Fellow in 2019. Her long history of outreach initiatives resulted in her nomination from peers and colleagues, who witnessed her passion for getting students excited about physics and the world around them.
After attending the STLHE Fellowship retreat, Joanne's passion for exploring new ways to engage her community in science sparked a new idea. In September 2020 she founded a nonprofit organization, Royal City Science, with a mission to build a Science Center in the City of Guelph.
To support the community through the pandemic, and help raise their community profile, Royal City Science has offered free online and in-person programming for the community. Activities range from interactive, virtual classes, to missions and scavenger hunts that get kids and families searching for QR codes in downtown Guelph. One activity, called Mission STEMPossible, saw participants checking in every morning during March Break for their daily assignment, from building their own rocket to making their own water filtration system. At the end of the day, Royal City Science hosted a live Q&A session with experts so that all the participants could share their experimental successes (and failures), ask questions, and learn more.
"We want to build a City Science Centre where everyone is welcome and everyone is encouraged to engage with their curiosity and creativity no matter what background, gender, race or creed. Somewhere people can come and have fun and play and explore with no limits to their possibilities."
Igniting a spark for Canada's educators.
The passion and dedication of the Fellows featured above is just a small but wonderful representation of what the 3M National Teaching Fellowship aims to celebrate and inspire.
At 3M, our scientists, engineers, and highly skilled professionals all have experiences of teachers who sparked their interest in STEM, business and in the skilled trades.
Through our partnership with STHLE, we are honoured to help support Canadian educators who are changing lives and shaping the future – one spark at a time.
To learn how 3Mgives is investing to create a meaningful impact with our partners across Canada, sign up for our newsletter below.