Closing the gender gap in STEM.
Beakers aren't just for boys. Math isn't just for men. And yet it doesn't always feel this way.
When I started my career, there were very few women in STEM fields. I was often one of a handful of women – if not the only woman – at the table.
Recently Statistics Canada shared some data on women in STEM. According to their findings, only 39% of university graduates between the ages of 25-34 with STEM degrees are women, while women earned 66% of non-STEM degrees.1
I want to see this number improve.
I've always been proud to work at 3M, a company that doesn't just strive to build more diverse workplaces – but actually believes it's a competitive advantage. As a lab leader, I believe it's my duty to inspire young women to pursue STEM education so they can realize these opportunities.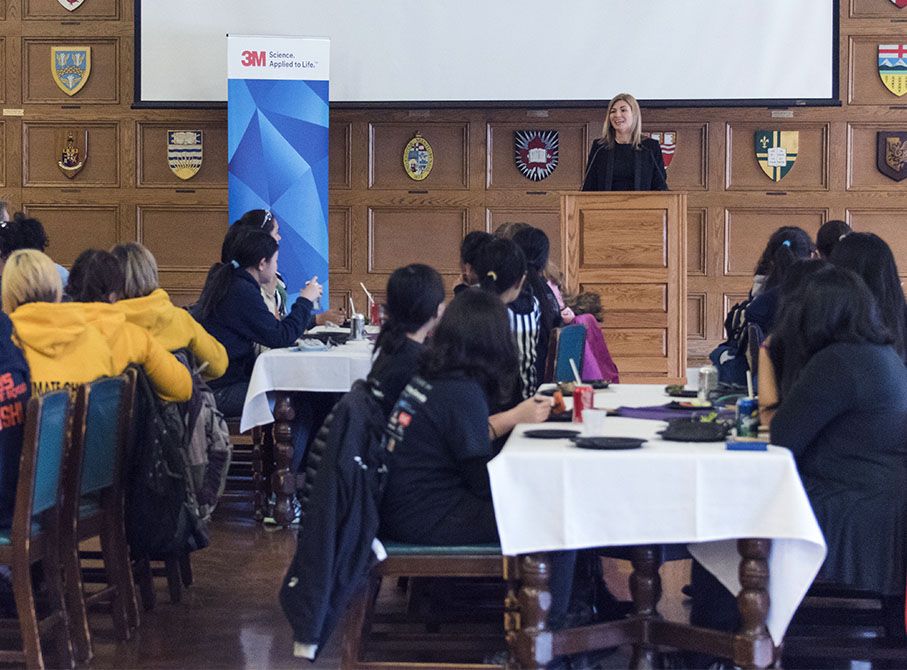 Cultivating more women in STEM fields.
Earlier this year I had the opportunity to speak at the FIRST Robotics Competition at Western University. This was an overwhelming moment for me for a few reasons: Western is my alma mater, my 8-year-old daughter was there looking on, and the room was full of young women interested in the world of science and what science can do for the world.
I felt like I had come full circle. The interest and representation of women in STEM has come such a long way, but we still have a great deal of work to do.
How we're encouraging women to pursue STEM education.
As a lab leader, I believe that STEM literacy, and the strong problem-solving acumen that is taught through STEM education, are critical to social and economic growth.
At 3M, for example, we use science to help solve some of our customers' toughest challenges. From safer commutes home, to faster applications, to simpler root canals, to more secure shipments, we apply our technology platforms to enhance business and improve lives.
But these solutions don't emerge on their own. They are born from a diverse workforce that brings all different experiences and perspectives to the table. This includes race, religion, culture – and gender.
That's why we're committed to closing the gender gap in STEM. By investing in initiatives like FIRST Robotics and Canada 2067, we want to equip the next generation of women in science with the confidence and the skillset they need to pursue STEM education.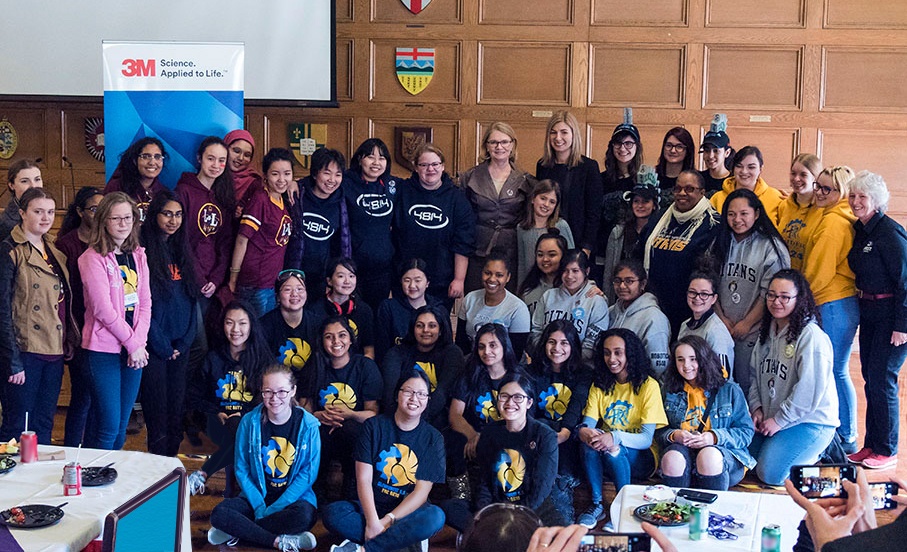 Learn how we're supporting women in STEM.
A brighter future is within reach. Learn how we're helping to empower the next generation of STEM leaders.
References:
National Household Survey, December 2013