Trailer tarps: the freedom to design with tape.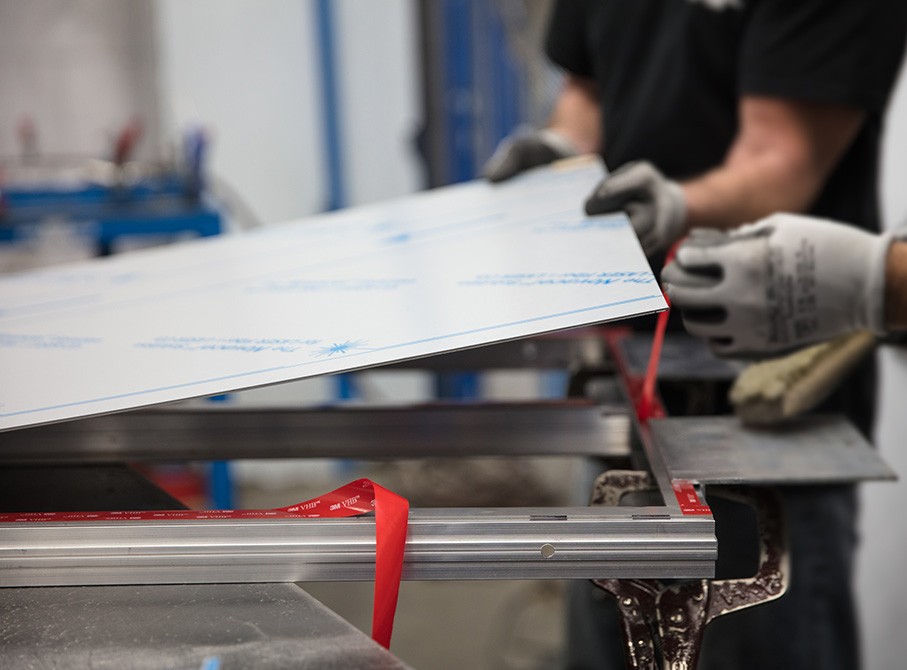 In the fast-moving trucking industry, time is of the essence. But shipments can't look rushed.
Whether they are on the road or picking up or dropping off cargo, customers need to see that both the vehicle and the cargo are well cared for. They need to feel reassured their shipments have been treated like gold.
At Verduyn Tarps we know this well. As a leading manufacturer of customized flatbed tarps located in Hamilton, Ontario, our customers have trusted us for over 30 years to deliver high quality products and services, and make sure their trailers look good.
We wanted to transform our existing trailer tarp product to merge high quality, speed and aesthetics. But we were struggling to find a design solution that would support all three. That's why we turned to 3M™ VHB™ Tape.
How you can help improve efficiencies with adhesives and tape. Find out
The manufacturing problem.
Many companies use traditional trailer tarps to help them secure their shipments on the flatbed truck. But these solutions can be very unsafe and take a long time to wrap and unwrap.
In 2001, we launched the Eagle Tarp Systems. These lightweight, retractable tarps can be fully opened and closed in about 2 minutes. Drivers can load the cargo safely and without much downtime.
We've made a name for ourselves with our smooth, shiny, custom stainless steel headboards that help our customers stand out in the marketplace. With the introduction of the Eagle Tarp Systems, we had to rely on an external fabricator to manufacture our headboards using rivets that caused a dimpling effect on the product.
This wasn't going to meet our quality standards – or the expectations of our customers.
The design solution.
After careful online research into double-sided tapes, we came across 3M™ VHB™ Tape. We decided to use the tape to bond the front panels and the side panels of the headboards.
The benefits of switching to 3M™ VHB™ Tape were immediate:
Improved aesthetics: Riveting compromises the surface of the steel, resulting in staining around the mechanical fastener over time. Using 3M™ VHB™ Tape helped us resolve this problem and gave our headboards a clean and seamless look.
Simplicity: 3M™ VHB™ Tape is exactly that – a tape! The application is fast, easy to understand, and easy to teach. Training has been a non-issue.
Efficiency: Using 3M™ VHB™ Tape, we have eliminated entire steps from our manufacturing processes. It bonds and seals in one step without messy drill holes and then caulking.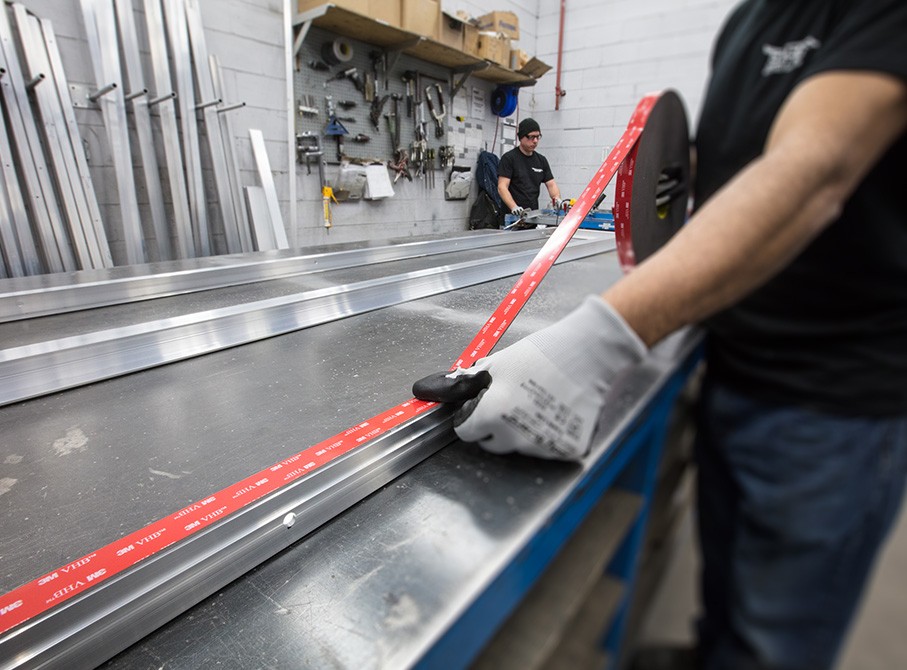 The result.
It's been over four years since we made 3M™ VHB™ Tape a part of our everyday process.
Overall, switching to 3M™ VHB™ Tape gave us the freedom to design custom headboards, and bring production in-house. The simplified process helped us improve efficiency and throughput. Our production has now increased by 35 per cent.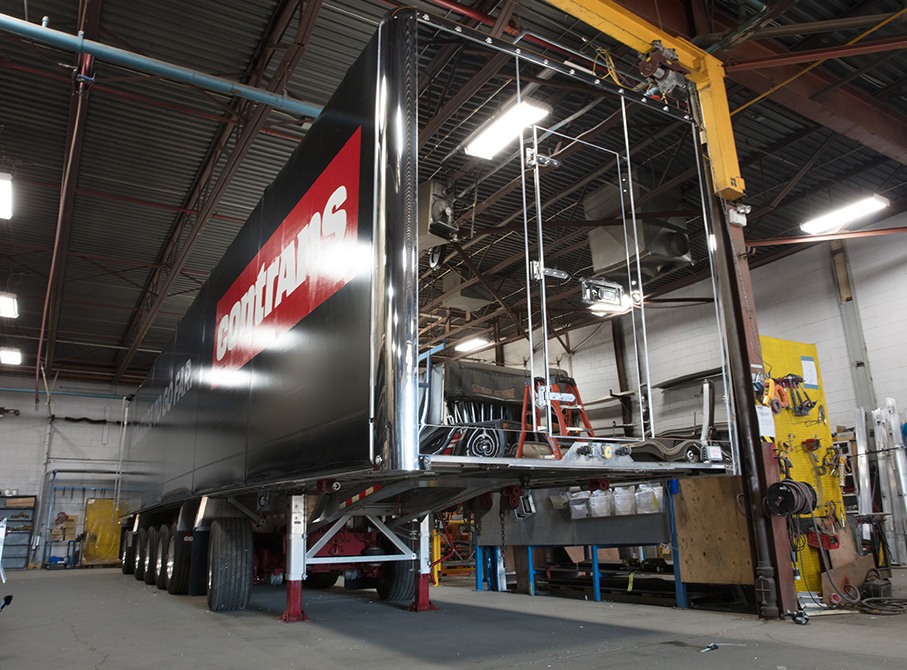 Now, we don't use any rivets on our stainless steel. This means we can also offer beautiful, smooth aluminum headboards that our customers love!
Learn more.
Want to learn more about 3M Assembly Solutions and see how you can improve your processes? Find out.