Shifting Conversations: The podcast Canadian educators are talking about.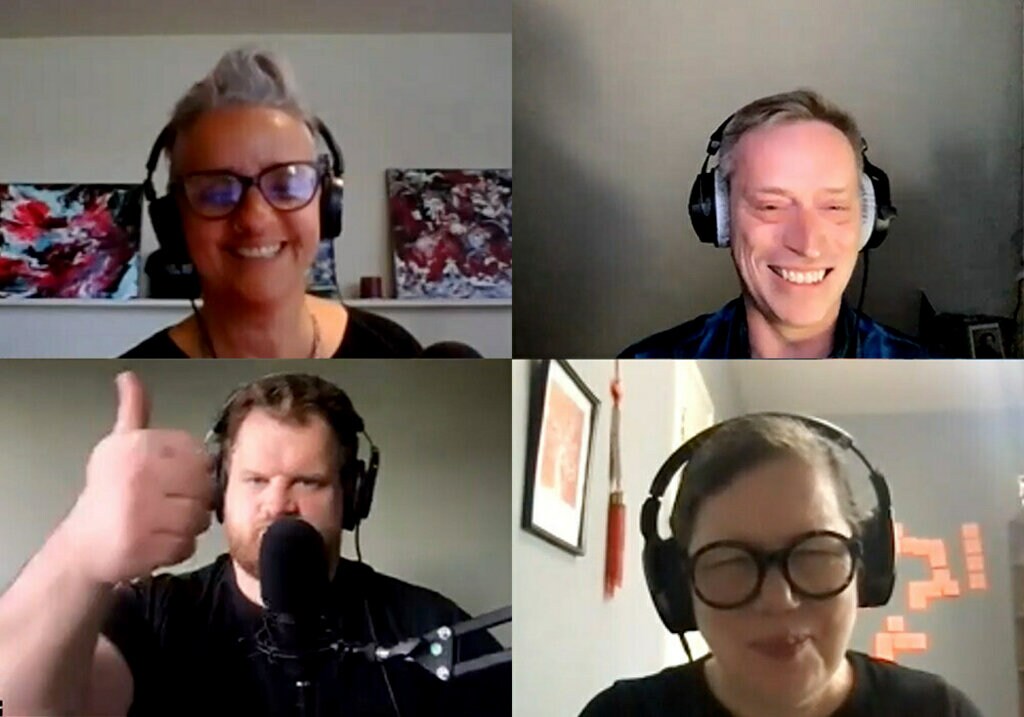 The 3M National Teaching Fellowship Award is described as "Canada's most prestigious recognition of excellence in educational leadership and teaching at the post-secondary level."
Up to 10 Fellows are selected annually, nominated by their peers, representing all corners of the country, from all disciplines of academia.
Each year, the Society for Teaching and Learning in Higher Education (STLHE) brings together the Fellows for a conference. The idea is to put together some of Canada's most forward-thinking educators who are creating exemplary teaching practices and learning cultures, to see what they can create together and bring back to their respective faculties.
"It's a recognition of our profession that is so profoundly honouring and honorable, because we're peer reviewed, we're peer nominated. It feels a little bit like the Academy Awards of being a professor, like winning an Oscar."

-Dr. Aneet Sivia, Associate Professor, Teacher Education,
University of the Fraser Valley
The power of conversation.
The 2021 co-hort of 3M Teaching Fellows first met in person in November, between waves of the COVID-19 pandemic. With the shift to remote learning creating new challenges and opportunities for educators, the teaching fellows discussed where shifts have taken place, and where counter-shifts are needed to create more equitable learning experiences for all.
The question was, how could these Fellows take these conversations back to their colleges and universities and share in a way that can make an impact?
The answer comes in the form of a podcast.
Each year, the new 3M Teaching Fellow cohort takes on a collective project together, combining their experience and passion for advancing higher learning. Shifting Conversations: Dialogue and Change in Higher Education is the 3M Teaching Fellow 2021 cohort collective project, launched in June 2022.
Thanks to current technology, now anyone can listen in to some conversations with some of Canada's brilliant leaders in academia. Through the Shifting Conversations, diverse perspectives are shared from the teaching fellows, students, subject matter experts and even a retired National Football League player who is now a mathematician. The episode topics range from Decolonizing education to academic ableism, medical bias, STEM literacy and more.
Five quotes from the podcast.
To give you an idea of the content and themes discussed in the podcast, here are five of my favourite quotes from Shifting Conversations: Dialogue and Change in Higher Education:
Episode 1: Ableism in the Academy
"The virus is a teacher and I have learned so much and maybe re-learned so much about teaching…by being forced initially and now embracing remote teaching."
-Ann Brathwaite, Professor of Diversity and Social Justice, University of Prince Edward Island

Episode 3: Decolonization, Indigenization, Reconciliation, Whose Definitions Matter?
"I was raised with a not only a tolerance for agnosticism, and not knowing but I was raised with a deep appreciation for not knowing, a deep appreciation for the understanding that we humans desire knowledge. We're curious but we will never know everything. Nor is that our right to know everything."
-Dr. Kim TallBear, Professor, Tier One Canada Research Chair, Faculty of Native Studies, University of Alberta

Episode 5: STEM Literacy, An Overlooked Fundamental
"One big barrier that is often referred to when we talk about STEM literacy is anxiety, certainly in mathematics, and I think we see this in other sciences as well. There's a lot of anxiety triggered, and sometimes what happens is, the student becomes too closely attached to the memorization of a process."
-Mark Schneider, Math Professor, Northern Alberta Institute of Technology

Episode 5: STEM Literacy, An Overlooked Fundamental
"I think there's a commonly held belief in society that some people are naturally good at math, while others are not. And there's really no evidence that this is true. But I think that when people get this idea in their head, this also really holds them back."
-Anna Stokke, Math Professor, University of Guelph

Episode 7: Understanding and Negotiating Bias
"You certainly can't do one workshop and overcome your bias. It's a perpetual, ongoing learning and unlearning. And if we admit that all of us have bias, then we admit that all of us have work to do continually."
-Andrea A Davis, Professor, Department of Humanities, York University

Bringing ideas to life.
The Shifting Conversations podcast is a testament to what is possible when passionate individuals come together with a common goal. Through this podcast, valuable conversations surrounding the equity and accessibility of education are widely available, perhaps igniting a spark of passion, or a new idea in the educators of tomorrow.
Shifting Conversations is available on most streaming platforms where you access podcasts and is also available on the STLHE website. I can't wait to see what comes next.