Sterilization monitoring: helping to reduce patient risks.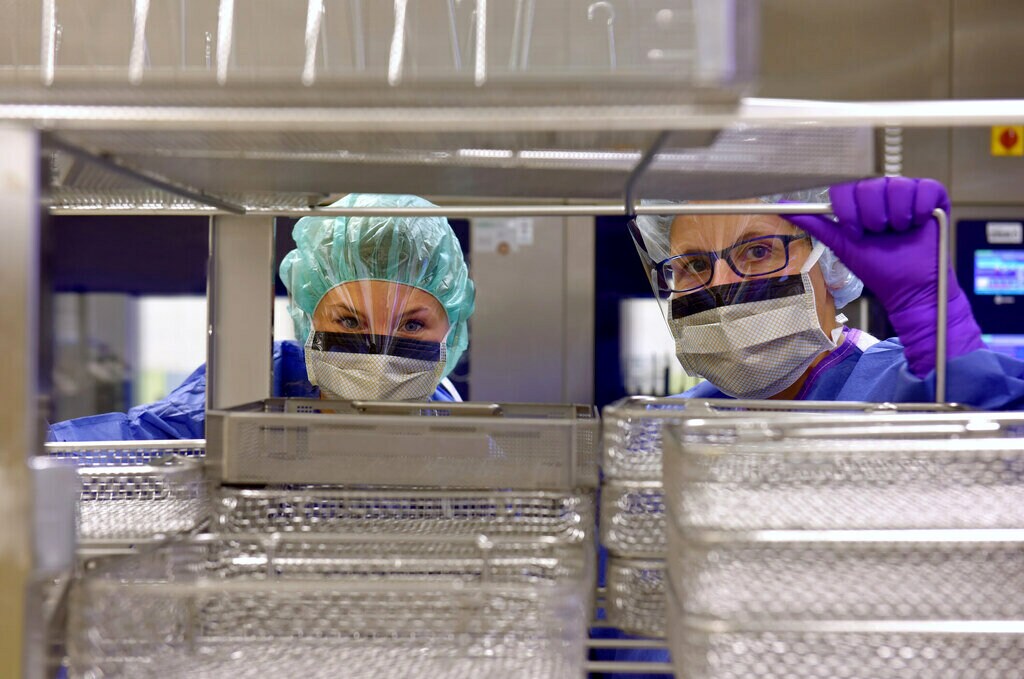 Reusable medical devices are designed and manufactured so they could be reprocessed according to the Manufacturer Instructions for Use (MIFU) and established guidelines. Technology development has made advanced yet complex devices available, and outbreaks of infections due to contaminated devices occur1. Inadequately reprocessed medical devices pose the risk of introduction of pathogens that can lead to infection. Reprocessing is necessary to ensure medical devices and instruments do not transmit infectious pathogens to patients2. Compliance to established guidelines for device reprocessing and following best practices and can reduce the risk of infection and improve patient safety.
Not all of the reusable items used for patient care require sterilization, and that depends on the risk level associated with the intended use of each medical device. The Spaulding classification categorizes medical devices into a reprocessing category based on risk involved in using those devices3. This risk level defines the required appropriate reprocessing procedure therefore cleaning and sterilization strategies may vary.
In order to help ensure that reusable medical and surgical equipment and devices do not transmit infectious pathogens to patients or staff, it is necessary to achieve effective cleaning, disinfection and sterilization.
Monitoring and quality control parameters built into the process, observations at point-of-use to ensure sterilization indicators demonstrate that effective sterilization has occurred (sterility assurance) are just some of the steps of a complete reprocessing procedure.
Monitoring is the tool that can assure if the medical device has been reprocessed properly, i.e. has been cleaned, packed, subjected to the sterilizing agent at the proper cycle parameters under intended sterilization modality. Monitoring tools include but not limited to chemical indicators (CI), biological indicators (BI), air removal test packs.
3M is the world leader in sterilization monitoring solutions. 3M products can help you streamline your operations, standardize your protocols, and provide the best possible care for your patients. Products like 3MTM AttestTM Super Rapid Biological Indicators, 3MTM AttestTM Chemical Integrators, 3MTM ComplyTM Bowie-Dick Plus Test Packs, and 3MTM ComplyTM Led-Free-Latex Free Indicator Tapes help you simplify, standardize and streamline your processes.
3MTM has added a product to sterilization monitoring solution, 3MTM AttestTM Vaporized Hydrogen Peroxide Tri-Metric Chemical Indicator. It is the first FDA cleared CI for VH2O2 sterilization categorized by the FDA as a multivariable CI for chemical vapour sterilization that independently monitors three critical variables: time, temperature and VH2O2 concentration4.
To learn more about sterilization and device reprocessing, visit our sterilization information page.
References:
State of the Science Review, Volume 47, Supplement, A10-16, June 01, 2019, AJIC Medical instrument reprocessing: current issues with cleaning and cleaning monitoring.
CDC Guideline to Disinfection and Sterilization in Healthcare Facilities, 2008, Update: May 2019.
Spaulding E. The role of chemical disinfection in the prevention of nosocomial infections. In: Proceedings of the International Conference on Nosocomial Infections, 1970. Chicago, IL: American Hospital Association; 1971. p. 247-54.
EM-05-673143.