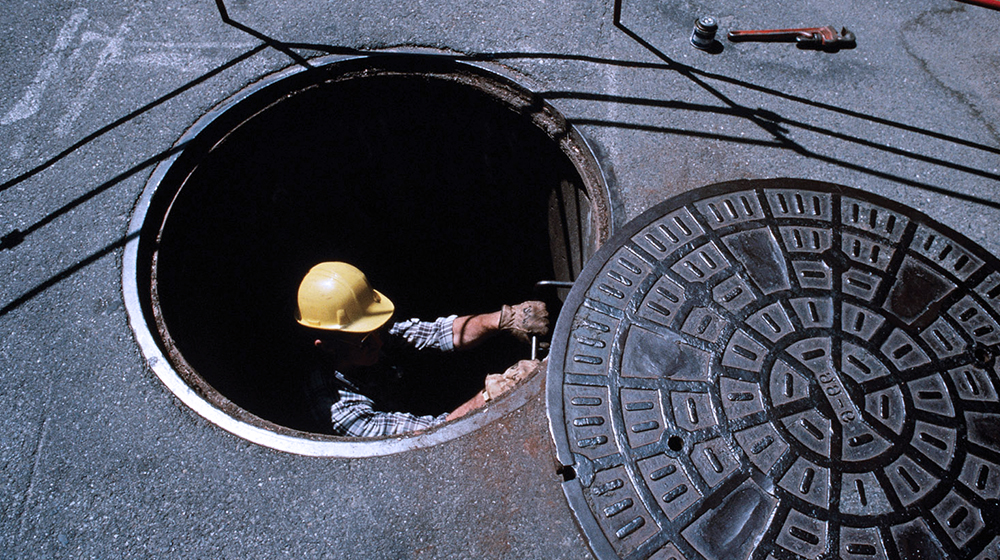 As a Canadian power utility, you have a lot of responsibility.
Your facility is highly regulated and your communities rely on you, and without reliable power distribution, our cities, communities, and the economy can be negatively impacted. This is why you must maintain and update your utility regularly.
However, in doing so, you can take on a lot of risk. For example, if you need to connect a cable to a transformer, feed another circuit, perform a voltage test, or install a loadbreak arrester, you must first consider whether you can do it without compromising power distribution reliability.
That's why I'm excited about the impact that the CS8 Series - Cold Shrink R-800 can have on power utilities across Canada.
What is CS8 Series - Cold Shrink R-800?
The CS8 Series - Cold Shrink R-800 is a cold shrink version – an improved version – of the standard push-on R-800, which is a 600A deadbreak with a 200A loadbreak tap. Like the CSH Series - Cold Shrink Hammerhead, the CS8 Series - Cold Shrink R-800 is a range-taking deadbreak elbow with an easy-to-apply cold shrink jacket and cable entrance seal.
What makes the CS8 Series - Cold Shrink R-800 a better solution is that it has a built in 15 kV or 25/28 kV 200A loadbreak tap to help further simplify the installation process.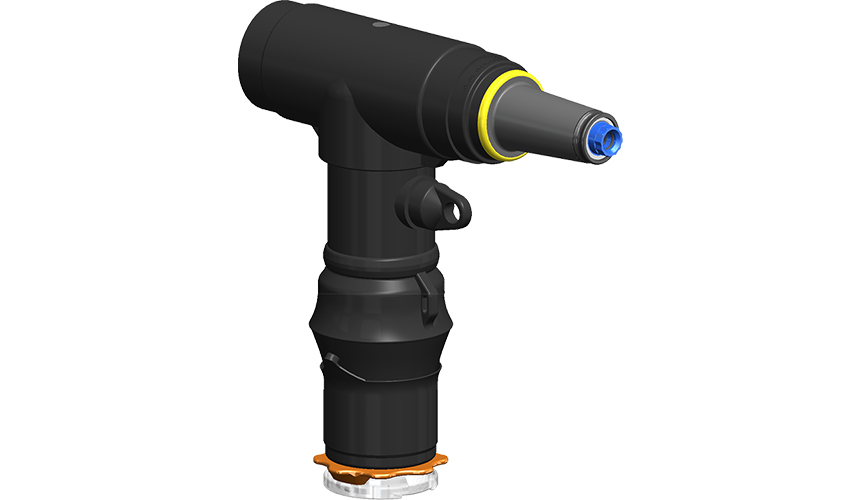 How have Canadian power utilities responded to the CS8 Series - Cold Shrink R-800?
The response from Canadian power utilities has been overwhelmingly positive. The CS8 Series - Cold Shrink R-800 hits all their critical needs, from simplifying the install to improving safety, reliability, and cost.
Here are the top six reasons that this innovative deadbreak elbow for medium voltage applications are creating excitement in the power utility industry.
1. All-in-one solution: The CS8 Series - Cold Shrink R-800 is a range-taking 15/25/28 kV 600A deadbreak elbow with a built-in 15 kV or 25/28 kV 200A loadbreak tap, jacket seal, and cold shrink cable entrance. These features will help to provide you with a complete all-in-one deadbreak body.
2. Easy to install: The cold shrink cable entrance and jacket seal help to reduce the installation time and complexity because they help eliminate the need for pushing on a traditional separate cable adaptor and installing a separate jacket seal. The 200A loadbreak tap is also factory molded into the same 600A deadbreak body, which eliminates the need for a separate field installed loadbreak reducing tap plug. Additional installation improvements include an installation tool that guarantees the proper torque required as well as an easy to eject core. Also, by adding the 3M™ Mechanical Shearbolt Lugs, we've eliminated the need for die types and sizes, number of crimps, and compression tooling, so less tools are required during installation.
3. Enhanced safety and reliability: There are five distinct ways that the CS8 Series - Cold Shrink R-800 helps to make the installation process safer and more reliable:
Reduces installation subcomponents. As a result, the associated issues of the insulation interface fit push-on adapter have been eliminated. Additionally, the entire CS8 Series - Cold Shrink R-800 deadbreak elbow is factory tested for partial discharge, AC withstand, and impulse, etc.
Eliminates the requirement for manually field installed interfaces, like the loadbreak reducing tap plug which requires skill and correct installation (installation process includes: successive steps, clean interfaces, lubrication, use of installation tools and careful thread alignment, etc.).
Improves current cycling performance with the use of 3M™ Mechanical Shearbolt Lugs beyond the limitations of compression lugs. In addition, it also eliminates the risk associated with exceeding the distance from the end of the installed compression lug to the adapter end, which invalidates the installation.
Prevents costly replacements of 600A bushings (due to stud-cross threading).
Meets and exceeds the requirements of IEEE 386, ANSI C 119.4, IEEE 592, and IEEE 404.
4. Cost savings: The three size bodies of the CS8 Series - Cold Shrink R-800 cover a wide range of applications from #2 AWG/15 kV to 1500kmcil/28 kV. In combination with a range taking 3M™ Mechanical Shearbolt Lugs, the number of kits required for a variety of cable applications can decrease. This will help to eliminate unnecessary costs that are associated with an incorrect installation of a cable adapter, such as the cost to replace the cable adaptor due to failing of commissioning tests.
5. Robust design and materials: The CS8 Series - Cold Shrink R-800 is molded from ethylene propylene diene monomer rubber, a reliable and proven material for underground applications. The body provides good mechanical resistance, it is oil resistant, and the jacket seal passes the 30-day underwater heat cycling requirements as outlined in IEEE 404.
6. Operational versatility: The built-in 200A loadbreak in the CS8 Series - Cold Shrink R-800 interface offers power utilities the option to add a circuit or to perform circuit voltage testing. They can also ground the circuit and/or equipment or provide surge protection by adding a 200A surge arrestor.
Would you like to learn more about the CS8 Series – Cold Shrink R-800 for your medium voltage termination projects?
Click here and you will be connected to me or a fellow 3M electrical expert.
About the Author

More From George Fofeldea