Launch into learning: Get back-to-school ready with 3M Science.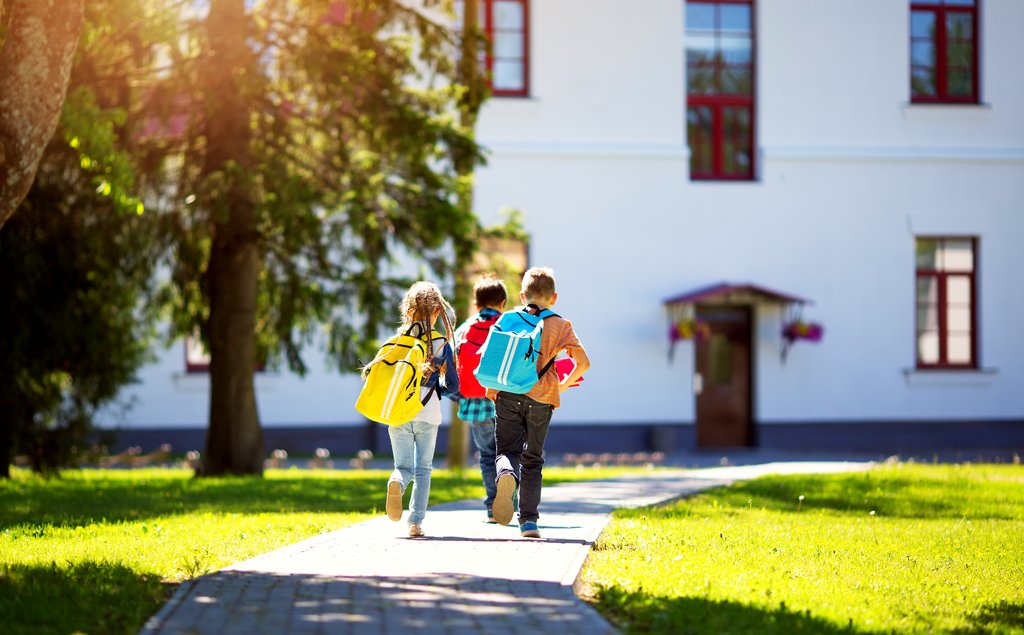 Are you ready for the new school year?
While it's hard to trade flip-flops for textbooks, the start of the school year signifies a fresh start with endless possibilities. Whether your child is taking on a new grade, you're moving a post-secondary student into a dorm or apartment, or you're a teacher with a classroom to restock – here's a list of supplies to set you up for success, powered by 3M Science.
Get creative. Get inspired.
Did you know? You are 42% more likely to achieve your goals by writing them down1.
Help your student unlock the power of creativity and reach new heights with Post-it® Notes.
As backpacks are loaded up for a new year, there's a new twist on this supply classic. New colour collections of Post-it® Super Sticky Notes, like Energy Boost, Oasis, Supernova Neon and Wanderlust Pastels can help brighten up notes and textbooks all year long, while keeping you organized.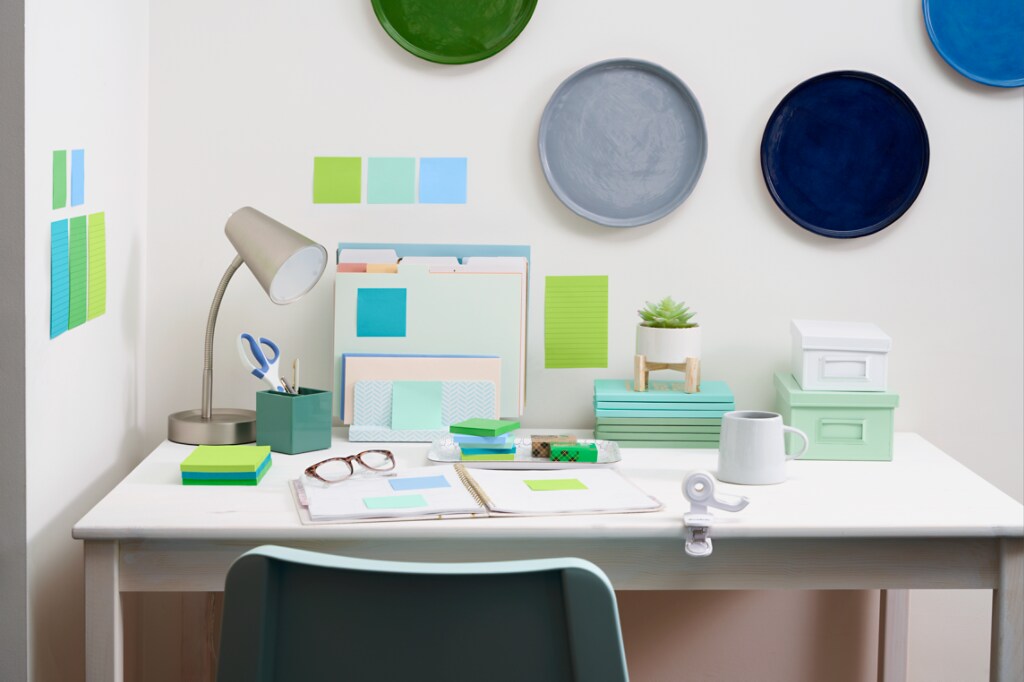 Use an all-purpose product like Scotch® Magic™ Tape for incoming projects, assignments and crafts. Magic Tape appears invisible and is great for wrapping, sealing and mending. It won't show on copies and can be written on with pen, pencil or marker, making it useful for all kinds of assignments and applications.
For students with lockers, add some extra storage to the space with Command™ Double Hook or Command™ Metal Hooks. These hooks require no tools for installment, and won't leave behind holes, marks or sticky residue when the school year comes to an end. There's nothing better than keeping jackets, bags and gym clothes easy to grab between periods.
Dorm sweet dorm.
Making the move to post-secondary schooling is a big change that can come with a new living space, and many firsts.
When heading to college or university, rest assured that your belongings stay secured in cardboard moving boxes all the way to your dorm or apartment with Scotch® Box Lock shipping tape. Decorate your new space with damage-free Command™ Display Ledges to display keepsakes and photos, or Command™ Jewelry and Scarf Rack for extra storage space that will keep your items tidy and visible.
Shared cooking spaces are prone to chaos and clutter. Keep your kitchen sink space tidy and free of dirty dishes with Scotch-Brite™ Heavy Duty Dishwands. Make a sustainable sponge choice that cuts through dirt and grime with Scotch-Brite™ Greener Clean sponges – made from 55% plant-based material.
And of course, don't forget to make your new living space into a home, by displaying shared memories with new friends and roommates. Use Command hooks to string up photos of the special moments that come from this exciting part of life.
Creative classrooms: a place to grow.
The beginning of the school year is always an exciting time to look forward to what another year of learning and fun will hold. This goes for teachers too!
Start the school year fully stocked on kid-safe supplies like Scotch™ Kids Scissors and Scotch® Restickable Glue Sticks for in-class crafts and projects. When the mess of everyday snacks, lunches and activity sweeps through your classroom, make sure the classroom broom never gets misplaced again with Command™ Broom Gripper.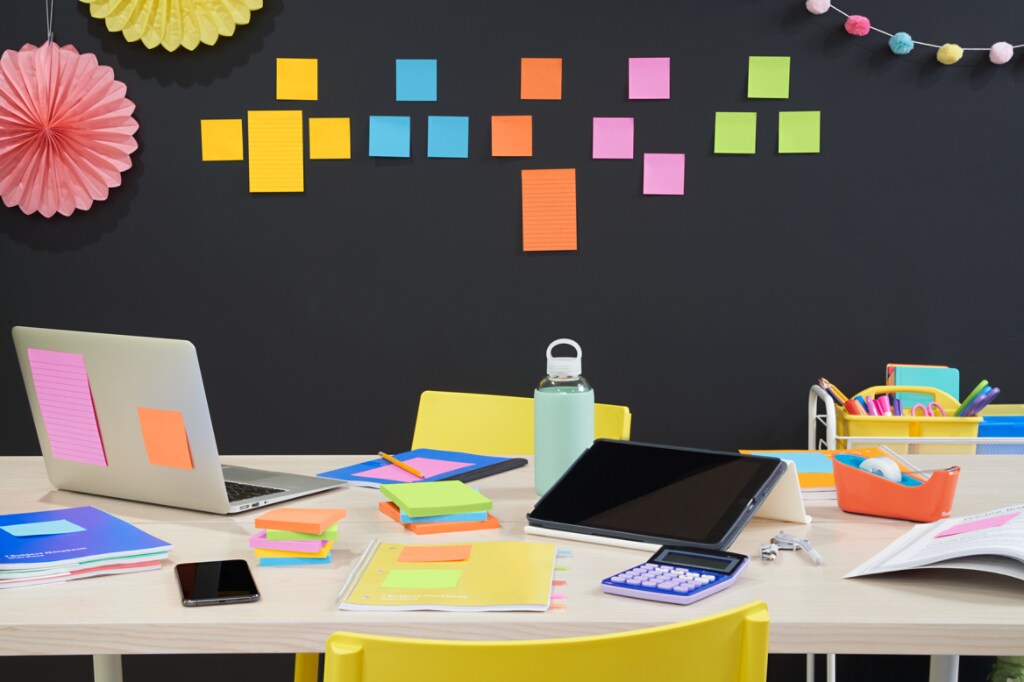 One of the most memorable aspects of each September is the thoughtful and creative ways a teacher decorates the classroom space. Hang helpful learning materials and motivational posters with Scotch® Wall-Safe Tape and Command™ Picture Hanging Strips. They stick securely and come off cleanly on wood, walls, metal, mirrors, or glass. Perfect for changing up your classroom decorations mid-year, and easy clean up when next summer rolls around!
New year, new ideas to pursue.
Whether you are heading back to the classroom, sending your child to a new grade, or teaching the next generation of problem solvers, 3M Science has you covered. Here's to another year of learning!
Reference:
1. Matthews, G. (2007). The impact of commitment, accountability, and written goals on goal achievement. Paper presented at the 87th Convention of the Western Psychological Association, Vancouver, B.C., Canada.