The life of a metal worker can be hard work. Cutting, grinding and deburring all day can take a toll on your body – especially if your tools can't keep up. But your daily grind doesn't have to be a grind.
3M™ Cubitron™ II Abrasives have become the tools of choice for masters of metal. They're made with precision shaped grains that help make work faster and easier, with a product that lasts longer in comparison to other abrasive products.
So how does it feel to grind like a legend? The Cubitron™ II brand team invited three Canadian metal workers to find out.
A contest celebrating Canadian metal workers.
Over the past three years, metal workers across Canada have been on an epic journey with 3M™ Cubitron™ II Abrasives Grind Like A Legend contests. Each year, grinders from across Canada have entered for a chance to win legendary experiences – including live concert events and new wheels.
The third and final year of the contest was the most epic yet. Three contest finalists were invited to a special event: the Toronto show of the Tragically Hip's Man Machine Poem tour. David Marchinko from Windsor, Ontario was selected the grand prize winner right from the 3M suite.
"It is one of the most amazing things that's happened to me in my life," Marchinko says. As the grand prize winner, he took home a brand new 2016 Ram 1500 SXT Quad Cab 4X4 Pickup. "I was already a Cubitron™ II brand fan before I won any of the contests because of the product. Now, I am definitely a fan for life."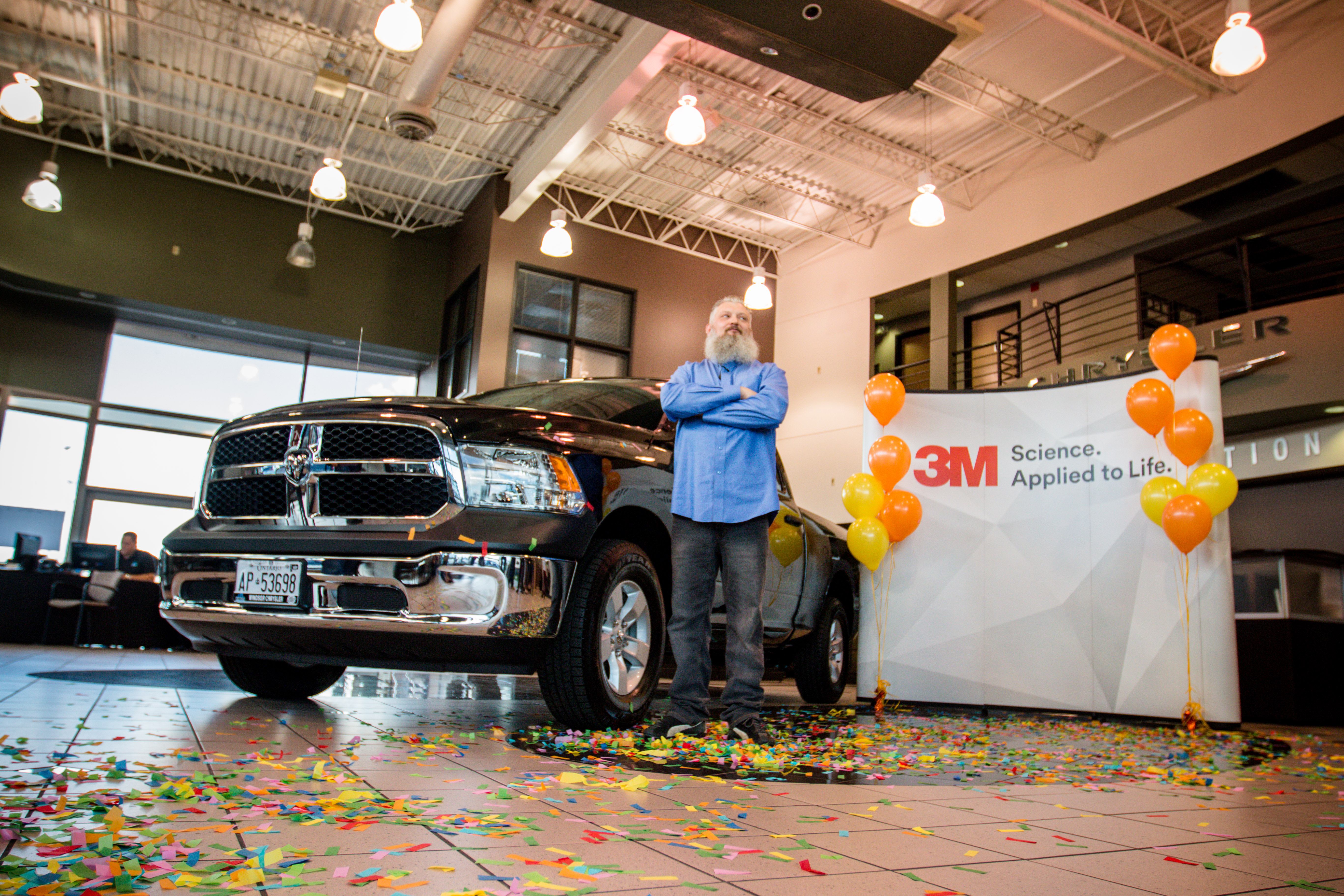 Live the legend. Choose 3M™ Cubitron™ II Abrasives.
Since they first hit the market, 3M™ Cubitron™ II Abrasives have been growing in popularity with grinders across the country.
Whether belts, discs or wheels, every product is made with precision-shaped grain technology. Each grain is the same size and shape, and points in the same direction to help make more consistent, sharp cuts with less friction and wear. This means both the operator and the product can last longer than with traditional abrasives.
Learn more about 3M™ Cubitron™ II Abrasives and try our Value Calculator to learn how you can bring home the legend and do more with less.
About the Author

Follow on Twitter Follow on Linkedin Visit Website More From 3M Canada