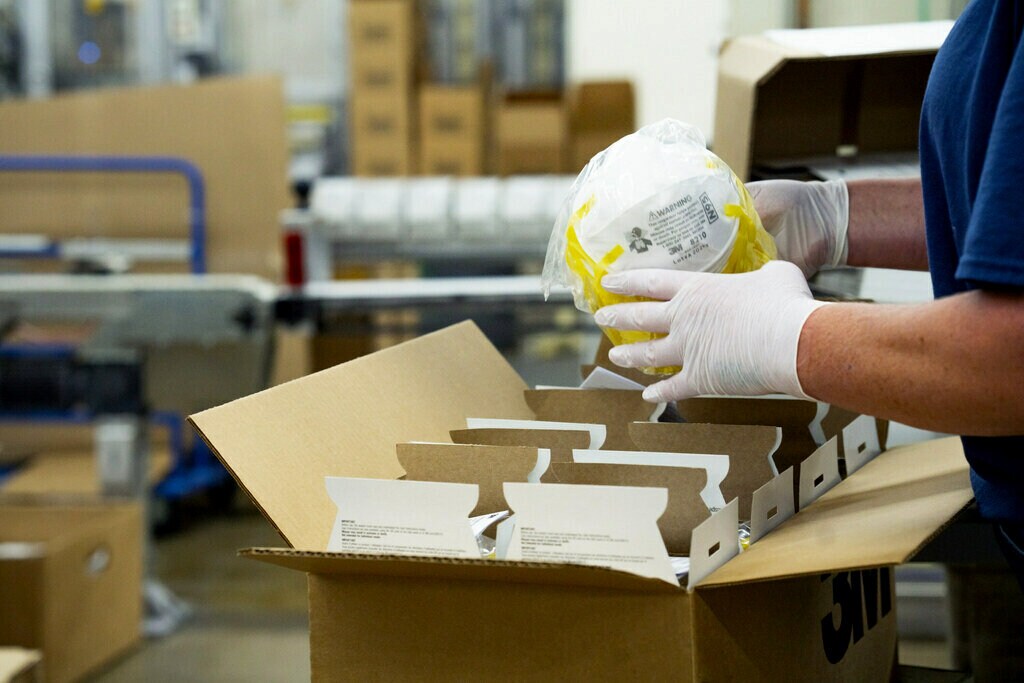 A year into the pandemic, our top priorities at 3M Canada remain focused on the safety of our employees and supporting health professionals who are leading the fight against COVID-19 by increasing the availability of N95 respirators.
While we are working across the globe at 3M and with local governments to deliver N95 respirators as quickly as possible, unfortunately, we have seen an increase in fraudulent and counterfeit activity in connection with COVID-19, including attempted sales of counterfeit 3M respirators in North America.
This is extremely concerning. Counterfeit products may not meet the rigorous quality standards that our authentic 3M respirators are subjected to and put the lives of those battling this pandemic at risk. As for price gouging, it can result in people not being able to afford essential commodities to fight COVID-19.
Here are some tips to help avoid counterfeit products:
We have strict quality standards for our products. Those with missing straps, strange odors, blocked valves, misspelled words, etc., are likely not authentic 3M respirators.
Expiration dates and shelf-life information for our respirators can usually be found on the side or bottom of the packaging. This information is important as over time, components such as the strap and nose foam may degrade, which can affect the quality of the fit and seal.
3M respirators will be sold in 3M packaging, with model-specific user instructions accompanying the product. Our respirators are not meant to be sold individually or without packaging (including user instructions).
We have created resources to help avoid inflated prices, identify authentic 3M products, and ensure products are from 3M authorized distributors on 3M's website at www.go.3m.com/covidfraud.
Actions we are taking to fight price gouging and counterfeit activities:
We are working with law enforcement authorities, technology companies, and online resellers to help prevent fraud before it starts and stop it where it is occurring.
Our legal team members have investigated more than 9,900 reports globally of suspected fraud, counterfeiting, and price gouging.
Online, we have successfully secured the removal of tens of thousands of e-commerce listings with fraudulent or counterfeit product offerings of false or deceptive social media posts.
We have published the prices of our N95 respirators for public knowledge. The prices for our range of N95 respirators in Canada are similar to the ones in the U.S. on a currency-adjusted basis. You can find the U.S. list prices for all our respirators here.
We have filed more than a dozen lawsuits in federal courts across the United States and in Canada to fight fraud. 3M has won multiple temporary restraining and preliminary injunction orders in these cases putting a stop to the defendants' unlawful activities. We will donate any monetary damages from these lawsuits to COVID-19 related non-profits.
Taking actions together to fight counterfeit activities.
At every level of our organisation, we're working closely with our partners to protect citizens from those looking to exploit this crisis.
As the COVID-19 pandemic evolves, we must work together to curb counterfeit activities. If you have concerns about potential fraudulent or counterfeit activity related to 3M or 3M products, please report such concerns using the link below.
About the Author

More From Penny Wise