Lowering the risk of incontinence-associated dermatitis and pressure injuries.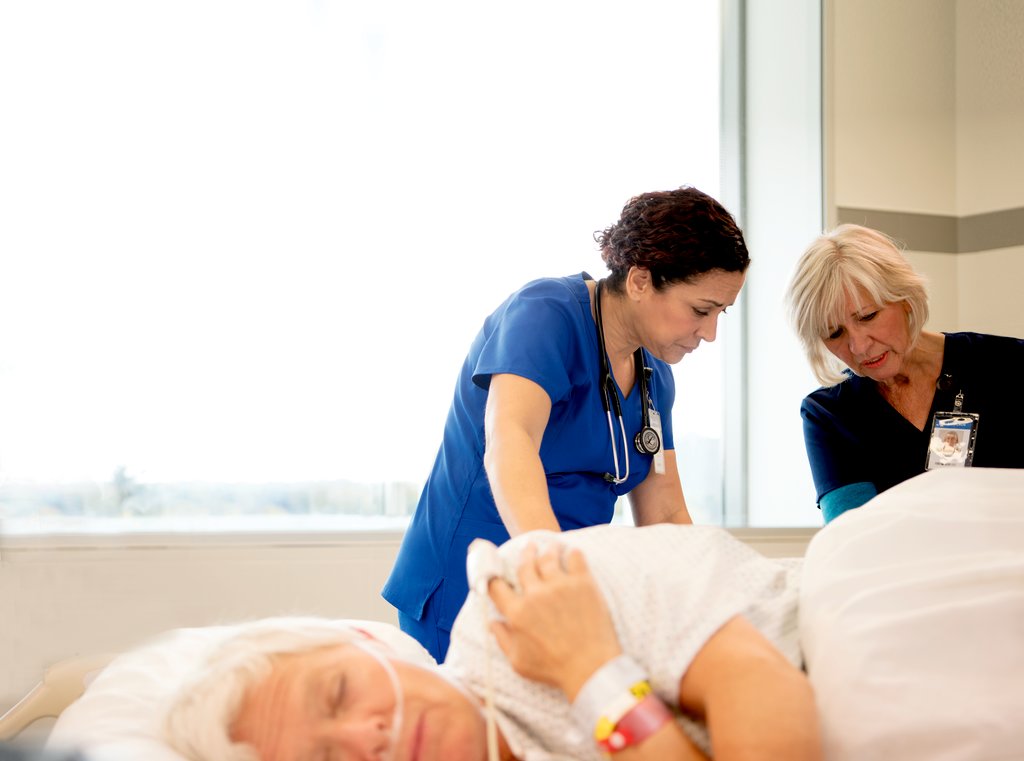 Issues caused by fecal incontinence and diarrhea are common in healthcare settings, posing many possible complications for patients. Exposure to liquid stool, particularly when mixed with urine, is a significant risk factor for incontinence associated dermatitis (IAD) which increases the risk of secondary infection and is painful for patients. But, perhaps less commonly known is that IAD has been shown to be an independent risk factor for pressure injuries (PIS). 1-3
Strategies for friction reduction.
Understanding how to address the growing issue of pressure injuries requires knowing how IAD and pressure injuries are connected. Exposure to wetness – from urine and liquid stool – decreases skin strength, compromises barrier function, and makes skin more susceptible to damage from friction. Friction not only contributes to IAD, but it is also necessary for shear force.
As a key component of pressure injury prevention, most healthcare professionals are likely already using a variety of strategies to reduce friction such as low friction support surfaces, minimizing layers under the patient and/or protecting vulnerable areas with coatings or dressings.
To optimize patient care, take a closer look at your IAD prevention methods and ensure they do not increase friction but rather help reduce risks that contribute to pressure injuries. Recent laboratory data has shown us that some traditional moisture barriers such as ointments and pastes used for preventive skin care can increase friction.4
Graphic Image - Click to Reveal
Protect and prevent.
Effective waterproof barrier films like the 3M™ Cavilon™ Advanced Skin Protectant can help protect intact or damaged skin. Featuring revolutionary polymer-cyanoacrylate technology, 3M™ Cavilon™ Advanced Skin Protectant is effective in conditions where skin is frequently or continuously exposed to moisture and caustic irritants such as feces, digestive fluids, wound drainage, and urine. This waterproof barrier film can also be used in areas exposed to friction and shear from bedding, clothing, shoes or any other material that would rub against the skin.
By raising awareness about the connections between IAD and pressure injuries, optimizing patient care and using effective IAD prevention methods, healthcare providers can help to lower the risk of pressure injuries for patients and residents.
Healthcare professionals can request a sample of the 3M™ Cavilon™ Advanced Skin Protectant small applicator.
References:
1. Demarre L, Verhaeghe S, Van Hecke A, Clays E, Grypdonck M, Beeckman D. Factors predicting the development of pressure ulcers in an at-risk population who receive standardized preventive care: secondary analyses of a multicentre randomised controlled trial. J Adv Nurs. 2015 Feb;71(2):391-403.
2.Park KH. The effect of a silicone border foam dressing for prevention of pressure ulcers and incontinence-associated dermatitis in intensive care unit patients. J Wound, Ostomy, Continence Nurs. 2014; 41(5):424-29
3. Gray M, Juliano KK. Incontinence-Associated Dermatitis, Characteristics and Relationship to Pressure Injury: A Multisite Epidemiologic Analysis J Wound Ostomy Continence Nurs 2018; 45(1): 63-67.
4. Zaratkiewicz, S., Whitney, J. D., Lowe, J. R., Taylor, S., O'Donnell, F., & Minton-Foltz, P. (2010). Development and Implementation of a Hospital-Acquired Pressure Ulcer Incidence Tracking System and Algorithm. Journal for Healthcare Quality, 32(6), 44-51.