Securing 5G connections for "the internet of things".
Imagine a world where a wearable device could provide faster emergency response time by monitoring your vital organs.
Or where you were never late to work again, because street lights could monitor traffic flow.
Or where we never went without power again.
Through the internet of things – a network of connected devices – it's becoming a reality. The key to unlocking this future? 5G mobile connectivity.
What is 5g?
5G stands for "fifth generation" and has been coined as the backbone of "the internet of things".1 It will bring us the fastest wireless speeds we've ever experienced and will allow for responses in real-time.
5G connections is anticipated to take us from connecting to people, to connecting to things. Devices will be able to communicate with data. This will completely revolutionize infrastructure, health care, the way we live, how we "drive" - and that's just the beginning.
As we consider the impact of this new wireless reality, we must also consider the very real infrastructure we will need to support it.
A 5G infrastructure will completely transform the way we live.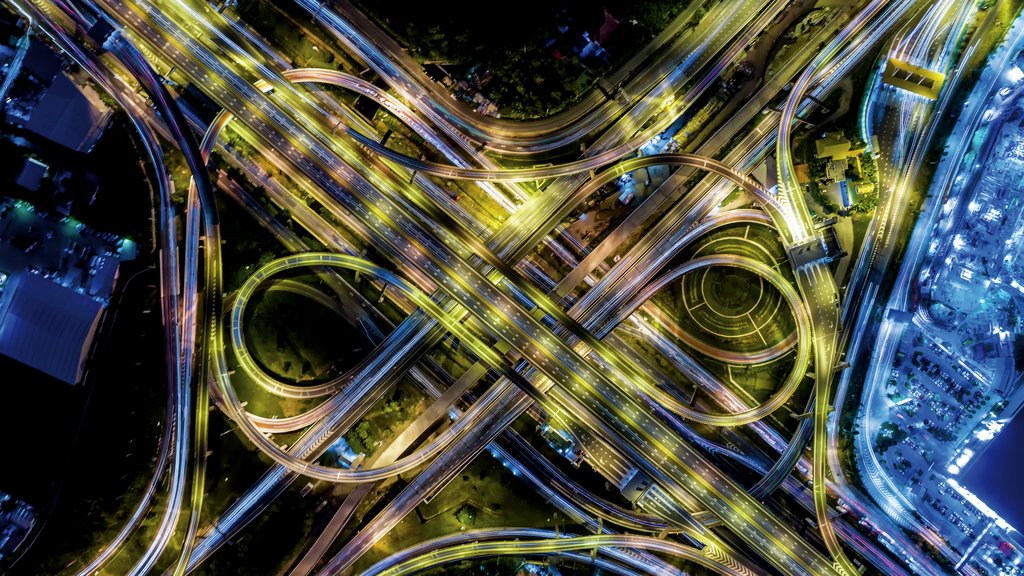 5G connections are 100 times faster than today's 4G LTE wireless technology.2 That equates to downloading 22 high-definition (HD) movies in one second.3
This evolution of wireless network technology will expand our millimeter wave frequencies, allowing for more bandwidth to deliver and capture data faster – pushing us closer to seamless, uninterrupted connectivity.4
As a result, 5G mobile connectivity will open the door to new possibilities we could only dream about previously. For example:
Smart Grids: 5G connections to grids will help balance electrical loads and decrease electricity peaks. During a blackout, smart grids supported by 5G mobile connectivity will have the capability to diagnose the problem and shift the electrical load to another transformer in real-time.5
Autonomous vehicles: The possibility of driverless vehicles hinges on 5G mobile connectivity. You need super-fast response time when powering a device like a car with artificial intelligence. 5G will have the capacity to help solve the latency, communication and bandwidth issues we're currently experiencing with 4G.6
Immersive technologies: 5G mobile connectivity will enable the advancements in virtual reality and augmented reality that we've been waiting for. 5G offers greater speed and stability.6 It could even allow us to take virtual reality and augmented reality mobile, with wearable devices that you can use while traveling, training, working, etc.7
Exciting stuff – but how close is it, really?
5G technology in Canada in fast approaching.
Telecommunication carriers from around the world are already investigating and developing 5G standards. Canada is no exception.
Telecommunications companies in Canada are already planning and building their own 5G networks, so they can compete and bring a whole new mobile experience to their customers.8
There is also government support backing these initiatives. The federal government, and the provincial governments for Ontario and Quebec, are investing $200 million for 5G wireless technology research.9
With government and telecommunications companies in Canada moving toward 5G, what can we do to help ensure these connections are secure and uninterrupted?
The infrastructure considerations for 5G wireless technology.
Signal integrity and radio frequency will be critical factors for the internet of things. To enable devices to communicate with data, we need to ensure the path to connectivity remains uninterrupted. There needs to be a strong and reliable signal.
This means we must protect the equipment supporting 5G connections.
Weatherproofing the cable connections between radio and antennas can provide a critical safeguard for the equipment. For electrical engineering professionals, it will be critical to secure the network cables to help protect against weather conditions that could disturb the signals.
It will be critical to choose technologies that we can trust to live up to the task, like 3M weatherproofing solutions. The brand is well-recognized, and trusted in the market to help ensure good signal strength in a 5G world.
What I recommend:

Electrical splices: The 3M™ Cold Shrink technology helps provide good high and low temperature performance for the cables supporting 5G.
Electrical tape: From moisture, to corrosion, to arc proofing 3M™ Electrical Tapes are designed to help to ensure the weather doesn't impact your 5G connection by protecting your cables.
Heat shrink: From helping make a connection moisture resistant to direct bury, 3M™ Heat Shrink Tubing is designed to provide skin-tight insulating and protective coverings for a variety of electrical and mechanical applications for 5G wireless technology.
Learn more about how 3M Science is helping build faster connections.
As we prepare for a 5G world, learn how market authorities are getting ready. With the 3M Energy website to find out how 3M Science is helping power the digital future.
References: