How can we adapt to Canada's evolving energy landscape?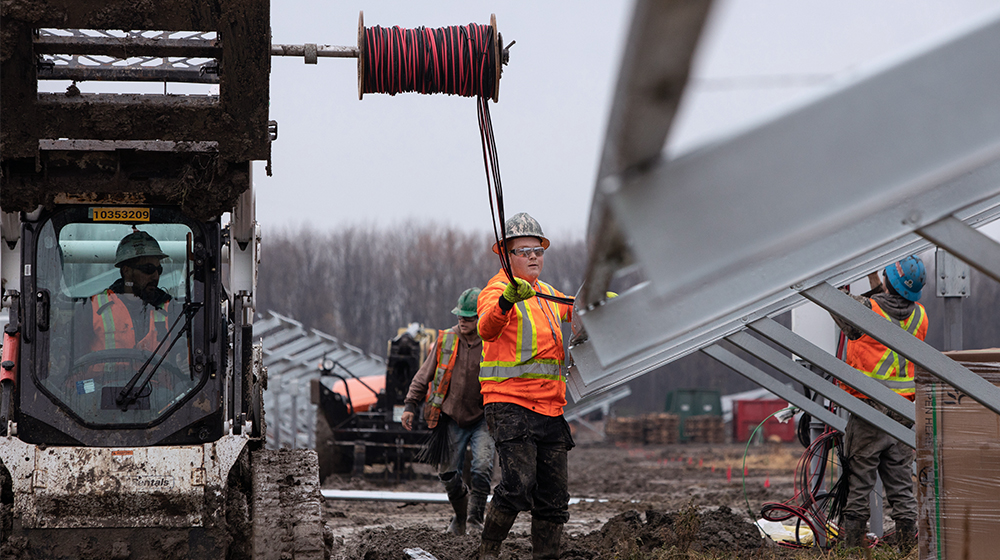 More than half of the energy produced in Canada is renewable and when you layer in the growth we're seeing in solar and wind energy projects – it's all really quite exciting. From coast to coast, our nation is reducing its dependence on fossil fuels and moving toward more renewable sources.
With more demand, comes design evolution – solar and wind farms are bigger and are increasingly more complex to build. As the renewable energy sector continues to evolve, so do the construction methods and the renewable energy technologies supporting wind and solar farms.
We've been able to adapt alongside renewable energy trends because of our visibility and strong partnership with industry leaders, like Borea Construction.
Borea Construction is leading the way for wind and solar energy in Canada – they have completed more renewable energy construction projects across Canada than any other contractor.
Watch Borea Construction and I, as we look at the evolving Canadian energy landscape and answer how we must adapt to the changing market, and explore the technologies helping support solar and wind energy projects.
"Renewable energy has been a disruptor within the energy market…it's really creating a massive shift in how we generate our electricity and the different ways that we can come up with the energy that we require…The industry has evolved, and the construction methods have evolved… Having suppliers as well as the construction management teams develop tools and products to allow us to do our job faster and better, and with a higher degree of quality is really how the industry's been [pushing] forward." – David Stillman, Electrical Project Engineer, Borea Construction.
Adapting to construction demands with technology: helping provide wind farms and solar farms with the reliability they need to generate power – for a lifetime.
We can adapt to the evolving energy sector by following Borea Construction's lead and investing in the solutions that have been tried and tested in solar and wind energy projects.
For example, in renewable energy projects, especially wind farms, you need to have cable accessories that can withstand "impulse events" (i.e.: power surges, lightning, and circuits opening and closing). These events can damage accessories, and lead to failures, which can stop energy production – causing lost time and profits.
That is why we design 3M™ Cold Shrink Terminations and 3M™ Cold Shrink Splices to sustain increased levels of impulses (tested beyond industry level requirements). This helps to give industry leaders, like Borea Construction the confidence that their wind and solar farm projects will last a lifetime.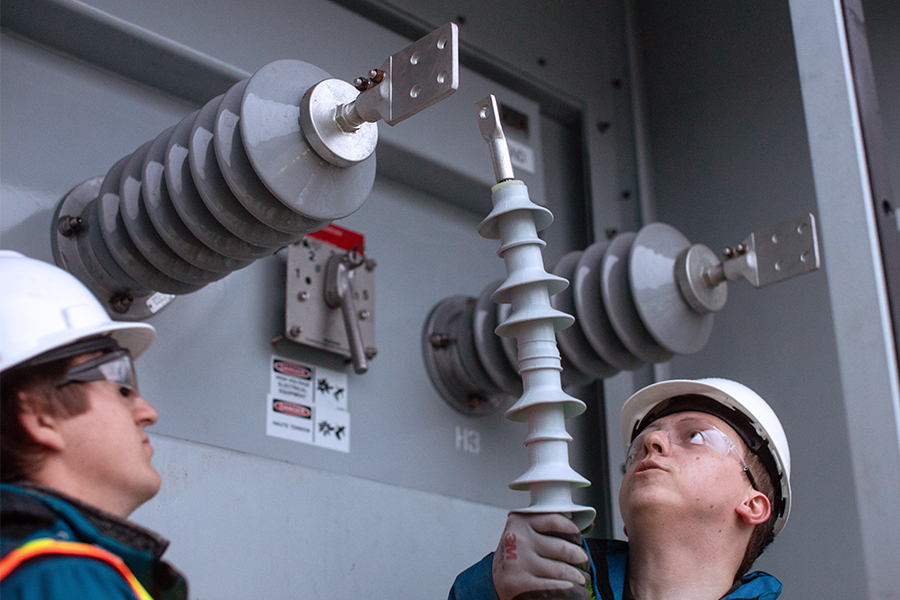 Have a question about your solar or wind energy project?