Understanding, respecting, and celebrating our differences leads to collaboration and the creation of solutions that help make homes and businesses better.
Diversity and inclusion start by creating safe spaces for all employees. Doing this makes us comfortable enough to be our true selves and it helps promote a positive company culture. It is this type of inclusion that is at the heart of developing innovative solutions for our customers.
Supporting each other, empowering you: 3M's Pride Employee Group.
To ensure a respectful workplace, 3M Canada and its Diversity & Inclusion Council have established four Employee Resource Groups (ERGs): the Multicultural Network, Women's Leadership Forum, Abilities First, and Pride. These ERGs work together on key social justice issues to help represent everyone and eliminate biases.
As Vice-Chair of 3M Canada's Pride ERG, I collaborate with my colleagues to build an environment where all employees are valued and have equal opportunities, regardless of gender expressions, identities, and sexual orientation. Pride is all about the right for dignity, equality, and increased visibility of people in the LGBTQ+ community. It reinforces the idea that inclusion is a key pillar of our culture and it is up to us to ensure that everyone has a voice.
After joining Pride, I am no longer nervous about whether I will be accepted at work. Instead, I am confident in the fact that I bring something valuable to the table that will make a positive impact to the organisation and the customers I serve. I have gained so much by being myself and my aspiration is that I can help others do the same.
At the same time, I recognise my privileges. As a cisgender, white male, I understand that my experiences are not the same as others. I also know that I have the duty and opportunity to step up and help create an environment where those who experience adversities that I may not know or understand can also feel safe and respected.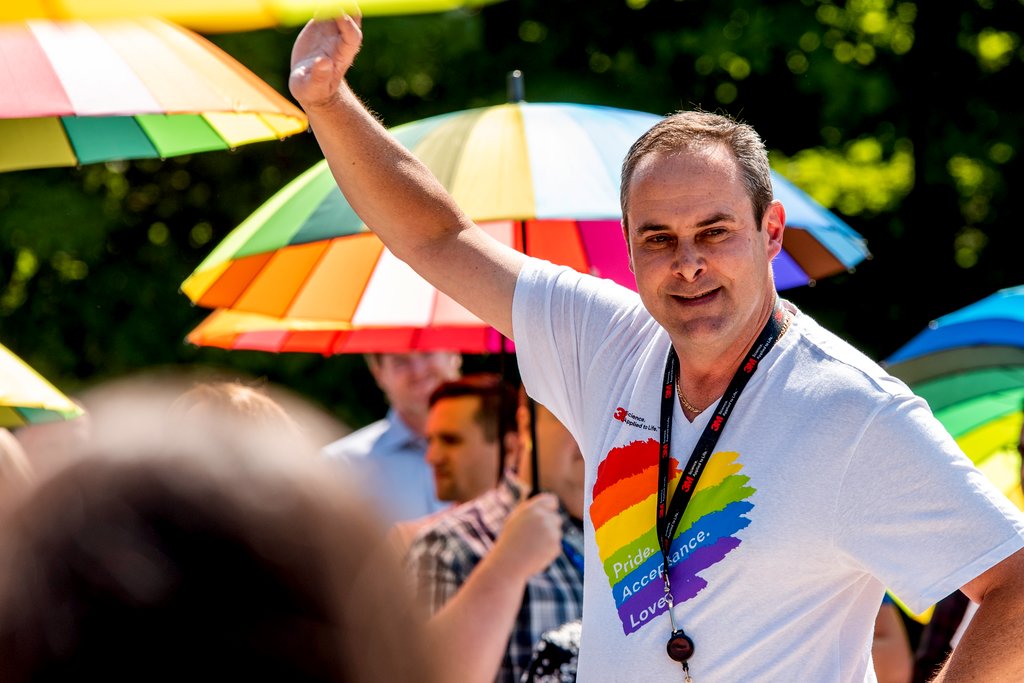 Be proud of who you are, every day.
But, having the confidence to be myself didn't happen overnight. In my career and personal life, I have had moments where being open and honest about my identity made me feel vulnerable to the response I would receive. At times, I felt disheartened because I wasn't sure if I would have a place or be negatively judged.
Knowing that my workplace was a safe space really changed everything for me. I am confident that I can show up and be myself with my peers, managers, and leadership team. This baseline of respect inspires me to advocate for LGBTQ+ rights and speak openly with my colleagues. I know firsthand the difference that showing up proudly can have.
"It was an easy decision to join the Pride ERG because I know that not everyone feels that they can be themselves at work. I'm proud to have the opportunity to help create an atmosphere where differences are shared, accepted, and respected. I don't want people to have to feel relieved, I want to help them feel confident."

- MaryBeth Huson, Senior Channel Marketing Manager, 3M Canada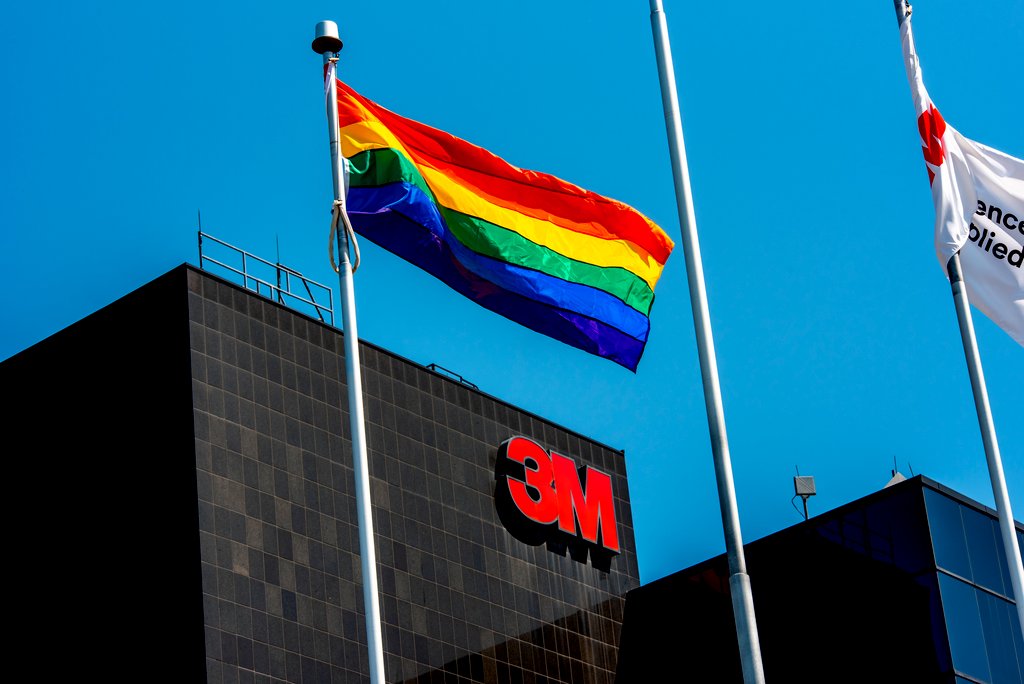 Making the future brighter with diversity and inclusion.
With Pride's various activities throughout the year, we hope to foster an environment of inclusion within our 3M offices, across our mobile workforce, and in our manufacturing facilities. The highlight of the year is when we can march proudly as a corporation in the PRIDE London Festival and be allies to those in the LGBTQ+ community. While the Pride events across the country may look different this year, the importance of the events and what they represent stays the same – we're supporting our right to be heard, valued, and accepted for who we are.
"I am a member of 3M's Pride ERG to honour the memory of my uncle, who taught me that love has no boundaries when we are proud of who we are. Workshops such as Creating Safer Spaces encourages informative conversation and expands our understanding about sometimes challenging topics. I am continually inspired by my colleagues and their willingness to create safe spaces that help us be authentic and ensure inclusivity."

- Jeff Wilson, Key Account Manager, 3M Canada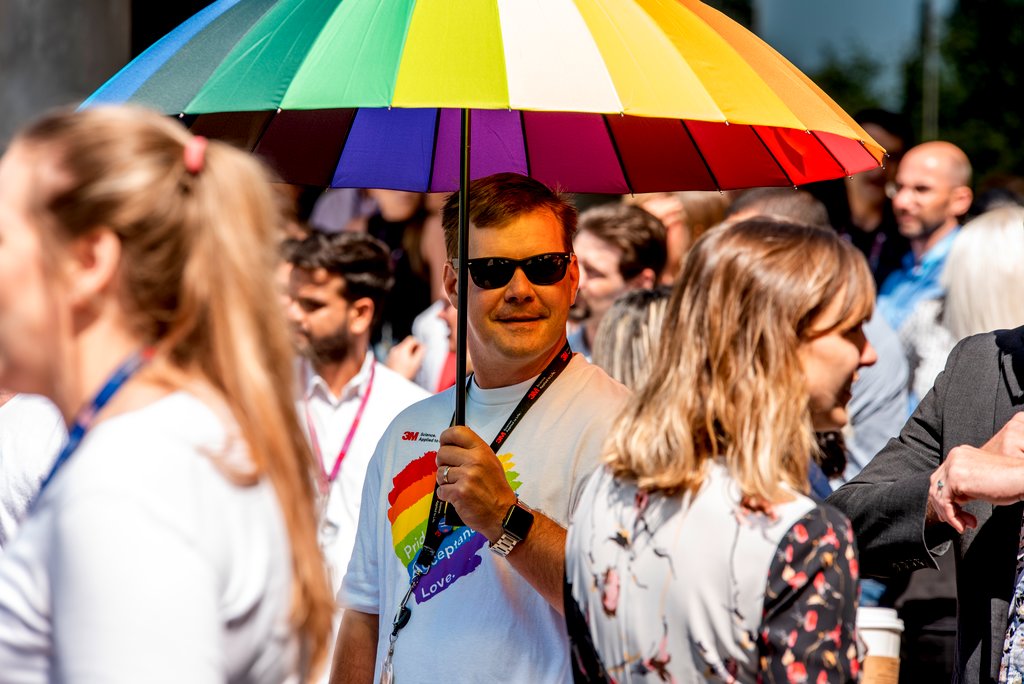 Be a part of a culture that advocates for acceptance and change.
The Pride ERG has taught me that, when we support one another, there's nothing we can't do together. To find out how you can join our team and become an ally of change, visit our page.
To keep up to date on the latest news and information about our ERGs, sign up for our newsletter by filling out the form below.
About the Author

More From Zachary Livshin