Toolbox essential: vinyl electrical tape.
Any electrician will tell you that no toolbox is complete without vinyl electrical tape.
Using it feels like second nature. Whether you're splicing, re-jacketing or labelling, you can unwind it, stretch it and wrap it with unparalleled ease. In the cold winter months you tuck it into your coat pocket to keep it warm, and in the summertime the empty cases become storage boxes for your fishing flies, kept at the ready for when the day is done.
What would you do if there was no electrical tape?
A life without this sticky companion might sound like a nightmare, but for early electricians that scenario was a reality – because electrical tape simply didn't exist.
In fact, the vinyl electrical tape that we all know and love came into existence 70 years ago, when 3M inventors Snell, Oace, and Eastwold created it and saved electricians from the weak, corrosive and rot-prone tape of yore, which was made of tar-coated cotton with a vulcanized rubber adhesive.
Electrical tape has evolved with you in mind so you can find the best tape for your job.
A lot has changed in the world of vinyl electrical tape since its inception in the 1940's – today there's almost more tape selection than you can handle. If you've ever wondered about the history of tape – look no further. Some of the facts in this infographic may surprise you!

Scroll down to see how you can find the best electrical tape to suit your needs.
This handy-selector guide shows the differences between 3M's vinyl electrical tapes so you can be sure that you're keeping the right one for you – right at hand.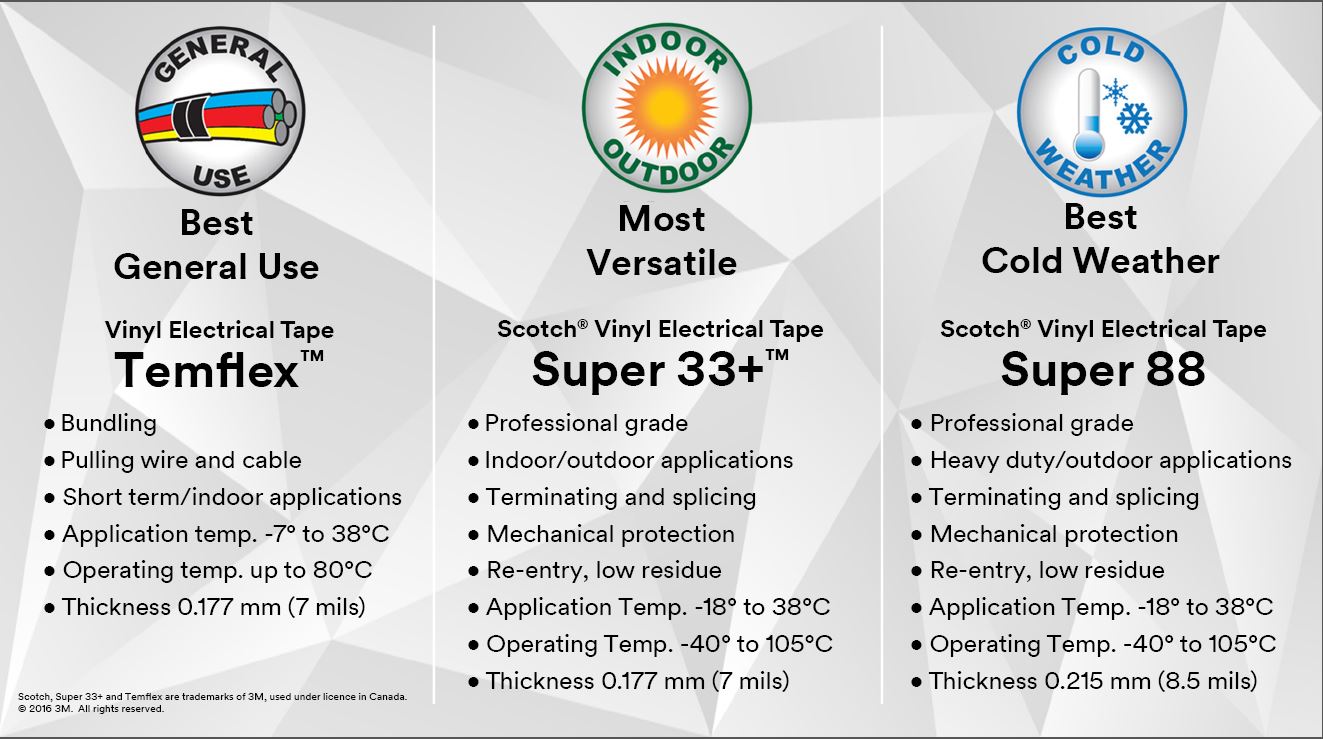 Learn more about electrical tape.
For stories, advice, tips and tricks about electrical tape, visit our page here.