Eye spy: your company's confidential information.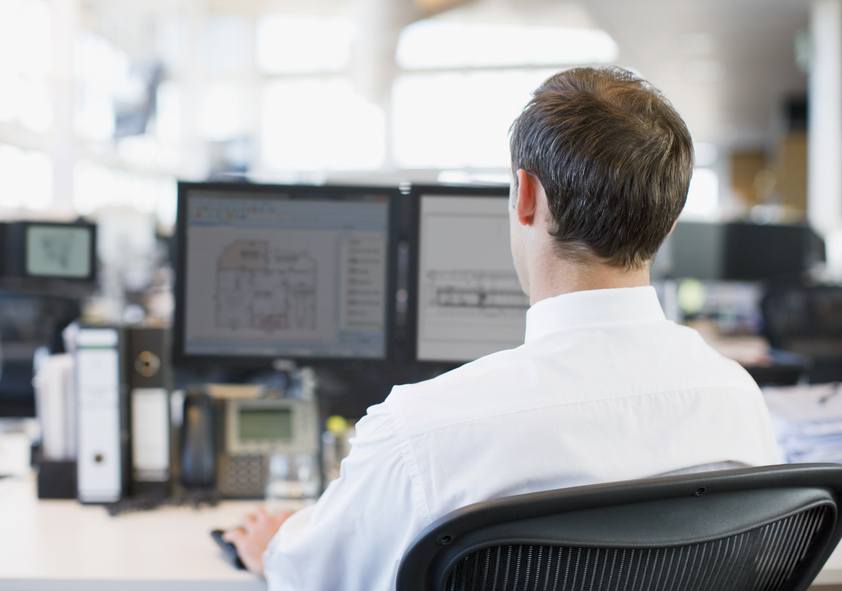 Are you at risk of being visually hacked?
These days, it's hard to ignore the pervasive and increasingly sophisticated threat of hacking. From nannycam voyeurism to remotely hijacked vehicles the media coverage of this troubling issue is widespread.
But ironically, while an arms race wages between the safekeeping of virtual information and digital thieves, a gaping vulnerability remains unguarded by many businesses.
A basic, but highly-effective form of hacking is happening right before our eyes and sometimes, just over our shoulders.
The results of the visual Hacking Experiment are very interesting.
Are you being visually hacked?
'Visual hacking' (i.e. the collection of confidential information that occurs when an outside party sees information in plain sight, such as on your open laptop, smartphone or device) may be one of the oldest tricks in the book – but surprisingly, this overt and highly-visual method of hacking is often not recognized or, more importantly, prevented, in many workplaces.
So how easy is it to steal information through visual hacking?
To expose the threat of visual hacking, 3M worked with a third party organization (Ponemon Institute) to conduct a covert experiment in which an undercover white hat hacker was sent into several participating corporate offices. Here's what was found (gifographic linked or embedded).
Four ways to keep visual hackers in the dark
Lock your screen when you walk away
Use a 3M Privacy Filter to protect your screen from prying eyes
Remove documents at the printer or copier immediately
Secure documents that can be used for phishing, including employee and customer contact lists