Putting abilities first: how we're overcoming barriers with inclusion.
At 3M, diversity and inclusion are inseparable parts of our culture.
A diverse and inclusive workplace, comprised of people with different experiences, abilities, gender identities, and ethnicities, fosters new ways of thinking and helps us invent forward-thinking solutions that improve the way people live and work.
Embracing our differences: 3M's Abilities First Employee Resource Group.
To establish a workplace where people feel included and respected, 3M Canada and its Diversity & Inclusion Council have established four Employee Resource Groups (ERGs): the Multicultural Network, Women's Leadership Forum, Pride, and Abilities First. These groups work together to advance key social justice issues and help every employee in our organisation become an ally for change.
As Chair of 3M Canada's Abilities First ERG, I collaborate with my colleagues to offer support to those who live with a disability or know someone who does. This includes providing educational resources and establishing opportunities to have open discussions and eliminate the barriers we face.
My motivation for joining Abilities First comes from a couple of places. I have witnessed firsthand the impact that mental health, anxiety, and depression can have on one's quality of life by supporting close members of my family who have faced similar challenges. I have also personally experienced life with a physical disability. In 2015, a rogue immune system response led to extensive muscle damage that left me having to train my muscles to function again. During my rehabilitation, I was enabled by a wheelchair and walker to get around and used aides to feed and bathe. Thankfully, I recovered completely, but I learned a lot about what life is like for those who need these tools and support for their entire lives.
Remembering my own experiences and seeing firsthand how mental and physical challenges can impact the daily tasks that many of us take for granted made me even more motivated to get involved. Since joining Abilities First, I have realised that we all struggle with barriers and opening up positive avenues of conversation is the most effective way to make it known that we don't have to suffer in silence.
"It is important to 3M to have an ERG like Abilities First. We only see the tip of the iceberg when it comes to how many people in the workforce are impacted by disabilities and how they hinder our quality of life. With knowledge comes power; by raising awareness on these issues, I believe our employees will ultimately be more sensitive to them." – Clément Dellacherie, Shopper Marketer, 3M Canada
Using open conversation to promote diversity and inclusion.
Abilities First aims to identify and remove barriers through action, education, and leading by example. To do this, we've made a support network where we can discuss any challenges or concerns that affect us. No issue is too big or too small. It takes a lot of courage to talk about such personal issues, but it is my hope that we can create a safe space where we can talk about our vulnerabilities and overcome them together.
"I joined Abilities First because sometimes, when one does not look or do things like majority of the population, they are misjudged or excluded. This ERG gives a voice to the voiceless and lets people know that they belong." – Tomiwa Olukiyesi, Outsourced Manufacturing Lead, 3M Canada
By creating a community, we're helping each other become advocates for change. In 2019, we participated in Disabilities Mentoring Day, where we engaged members in the community of all abilities to shadow 3M employees at our facility in London, Ontario. We discussed issues and anxieties, identified opportunities to spread awareness, and talked about ways to overcome the setbacks we face. This helped to show people in our community that, despite perceived barriers or limitations, there is always a way to use them to become stronger if you have the right support system around you.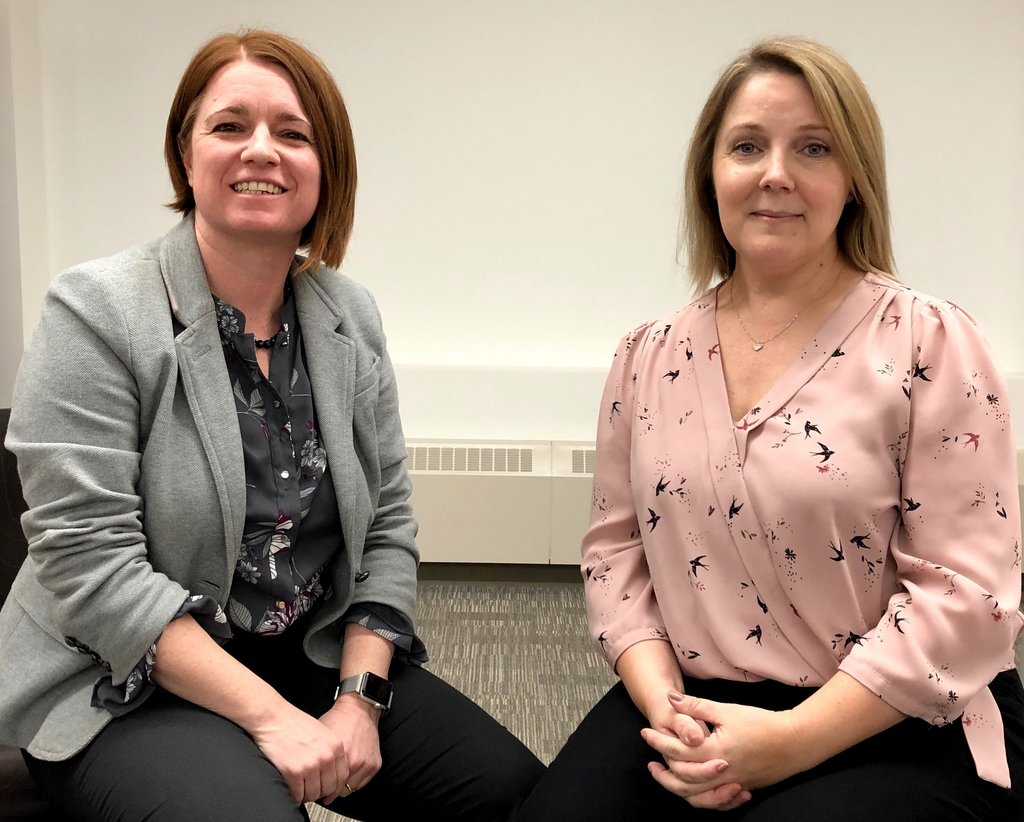 "The visible signs of disabilities are more obvious and something we can easily notice and assist. However, there are also challenges that come with hidden disabilities, such as mental health. Abilities First is helping us make a difference by encouraging us to see someone else's perspective. This leads to a more supportive and inclusive work environment for everyone." – Laura Michalczyk, Point of Sale & Chargeback Manager, 3M Canada
Be a part of a culture that will support and empower you.
3M Canada's Abilities First ERG has taught me that there's nothing we can't do together when we empower and respect each other. I am proud to be a part of an organisation that strongly advocates for inclusivity and acceptance.
To find out how you can join our team and create positive change, visit our page and sign up for our newsletter by filling out the form below.