How one man turned tragedy into a career in fire protection.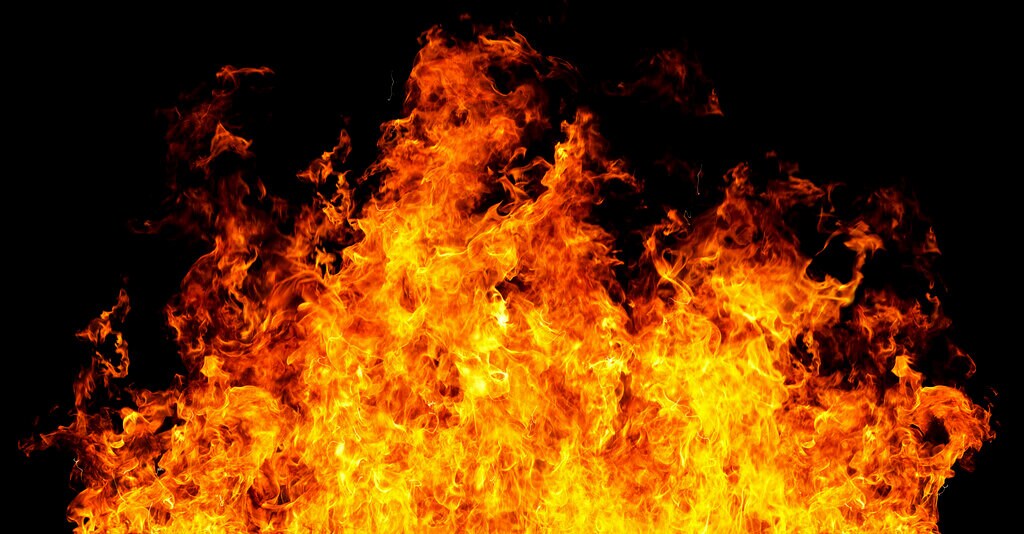 On the morning of November 21, 1980, around 5,000 people filled the rooms, restaurants and gambling floors of Nevada's famous MGM Grand Hotel and Casino.
Unbeknownst to guests and staff alike, a disaster was brewing behind the walls of an on-site restaurant, called the Deli, where an ungrounded metal conduit had started arcing – and was about to cause one of the most tragic hotel fires in modern U.S. history.
From the sparks, a fire quickly grew and consumed the second floor of the casino, spreading at the rate of 15-19 feet per second and blowing a fireball out the main entrance, onto the Strip. As it burned through the structure, the fire's toxic smoke flowed into the hotel tower all the way to the top floor.
In the end it was the smoke and carbon dioxide, and not the flames that would be found responsible for almost 100 deaths and the injuries suffered by approximately 700 others.
From tragedy comes inspiration.
And though the emotional impact of the fire remains incalculable, for one man, the tragedy sparked a life-long endeavor to prevent the loss of human life in similar disasters.
Richard Licht was a 3M product developer who passionately believed that 3M technologies could be used to improve the safety of multi-story buildings. So over three decades ago, he put his mind to the task of developing technology that could help prevent the needless loss of life due to fire.
Considering that smoke and toxic gas, and not flames, are the leading cause of fire-related death, technologies that stop the passage of smoke, gas and fire from spreading through unsealed, open joints, walls, service penetrations, pipe penetrations, ducts doors and windows, are critical.
With this in mind, Licht developed the first 'Firestop' products, using existing 3M Intumescent technology to help seal the various holes and gaps through which smoke and toxins could travel.
Intumescent material expands in volume when exposed to heat. As the material swells, it seals openings. Once it's fully expanded, it then hardens to a rigid material, creating a 'char layer' that protects fire from penetrating through the opening.
But Licht's innovation (3M™ Fire Barrier FS-195 Wrap/Strip) was only the start. Known now as the "Father of Firestopping," Litch and several others have continued to create new products and technologies that would revolutionize and lead the fire prevention industry, including putties, caulks, fire stop systems, protection wraps and even specialized training, called e-Train, which provides training on the basics of firestopping all the way to system nomenclature and detailed installation techniques.
Licht also helped develop some of the first firestop requirements in commercial building codes. He worked tirelessly to make the codes more demanding to improve the safety of buildings. In 1981, he helped to write the first specific test standard for through penetration firestop systems.
In addition, over the past 20 years, 3M has also trained over 5,000 code officials, architects, contractors and firestop professionals through training at its facility in St. Paul, MN, in a two-day course that combines classroom learning and hands-on training.
The power of science and technology and technical experts at your service.
Firestop technologies that stop the passage of smoke, gas and fire from spreading through unsealed, open joints, walls, service penetrations, pipe penetrations, ducts doors and windows are critical to helping prevent fire-related loss of life from smoke and toxic gas inhalation.
But putting these systems into place on the construction site can be complex, as the shapes and sizes of gaps, as well as the materials used, rarely look the same on-site as they do on paper.
Today's construction industry is increasingly moving toward easy-to-use firestop solutions, this is why 3M offers a comprehensive portfolio of solutions and technical experts that can help you troubleshoot your unique challenges.
Learn more about 3M Fire Protection Products online or call 1-800-364-3577 for more information, including how to purchase.