Great ideas come to life with collaboration, communication, and strategic planning.
Whether you're brainstorming with your team, working on a group project in class, or mapping out your weekly schedule at home, Post-it® Flex Write Surface is an innovative solution that will help keep you and your team on track.
The latest teamwork solution: a better whiteboard alternative.
We are changing the way people work together.
Post-it® Flex Write Surface helps to give you the flexibility to instantly transform most work surfaces into a whiteboard and the freedom to write with both permanent markers and dry erase markers. Create a grid using a permanent marker and fill in your ideas with dry erase marker or write them down on Post-it® Super Sticky Notes and add them later – the possibilities are endless.
How to use Post-it® Flex Write Surface.
To use and clean the Post-it® Flex Write Surface, follow these simple steps:
Write on Post-it® Flex Write Surface with dry erase marker or permanent marker.
When you're done, wipe away the dry erase marker with the cloth provided.
Spray the permanent marker with water (no chemicals needed) and wipe it away using the cloth provided.
Post-it® Flex Write Surface won't stain and can be used over and over for all of your projects and ideas.

Don't replace. Simply resurface.
Post-it® Flex Write Surface can be used on large walls as well as other work surfaces, including wood, glass, or drywall, to create more whiteboard surfaces. This means that it will fit well in a variety of locations, like schools, workplaces, hospitals, houses, and more.
Post-it® Flex Write Surface can also help your facility save costs because it doesn't require you to tear down and re-install whiteboards or chalkboards once they become old, stained, or worn out.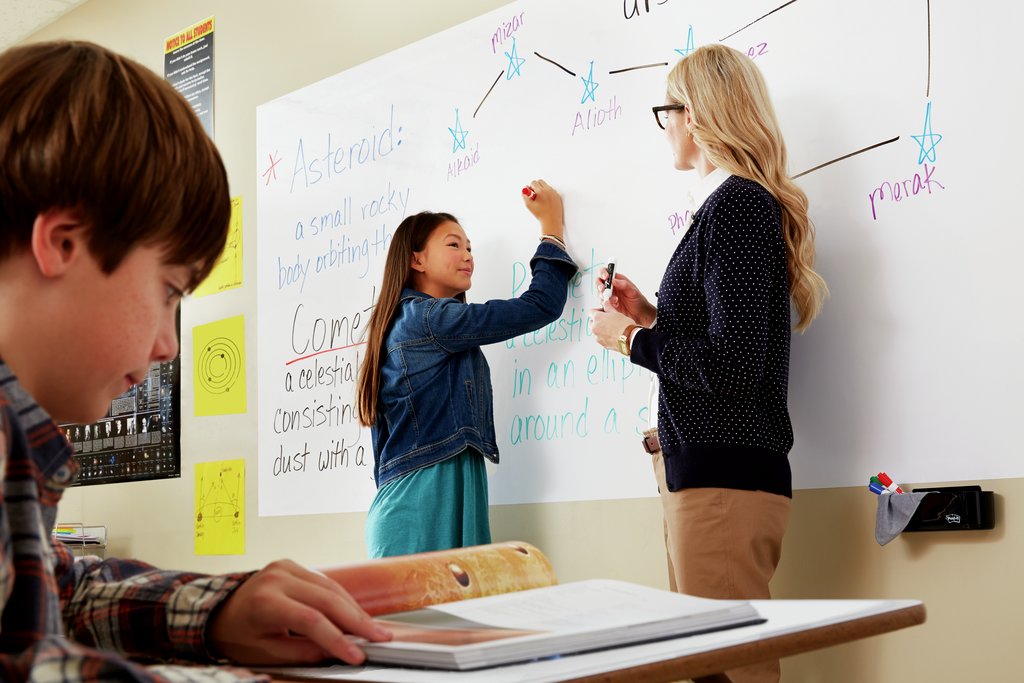 To install Post-it® Flex Write Surface, simply clean the surface, let it dry for ten minutes, cut the size you need, remove the adhesive covering, and stick to the surface. It is available in sizes for professional and commercial use, such as larger, full-wall applications, as well as in a variety of sizes for small-scale applications.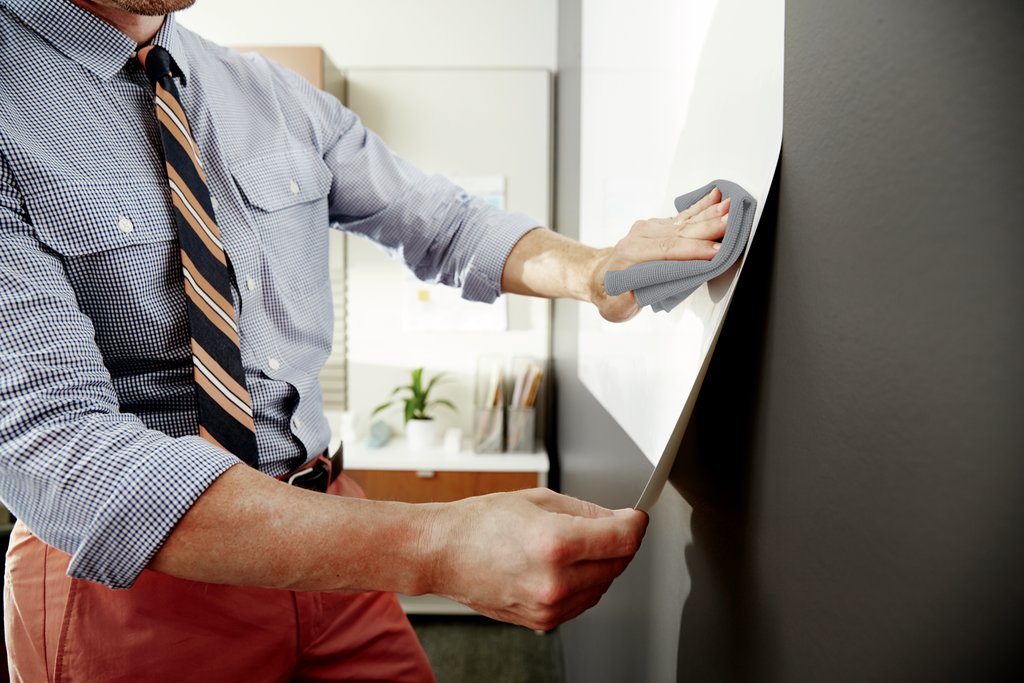 The Post-it® Flex Write solution has many applications to help you tackle all of your projects, transform your workspace, and bring your ideas to life.
Learn more.
Do you think Post-it® Flex Write is a good fit for the facility you manage? Request a sample (4 in x 6 in) by filling out the form below.
About the Author

Follow on Twitter Follow on Linkedin Visit Website More From 3M Canada