8 spring cleaning tips powered by science.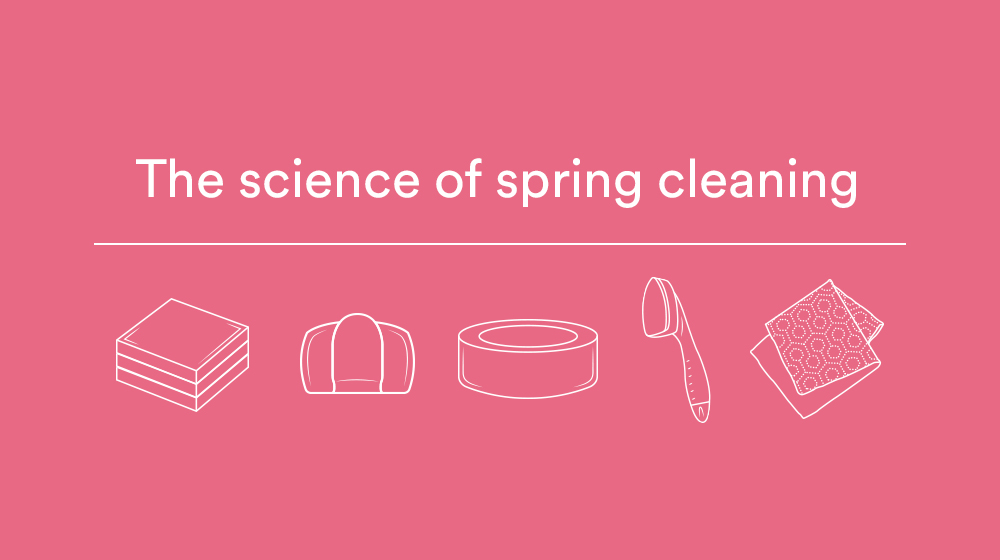 Spring is springing. But as the snow melts, your spring cleaning checklist is mounting.
The yard is tired, the house is stuffy, and there is leftover salt everywhere. All you want to do is get outside and enjoy the spring months, but there's a mountain of chores standing in your way.
Luckily for you, we've got the perfect formula for spring cleaning.
At 3M, we've applied our 46 core technologies to improving your most undesirable chores. Here are our top spring cleaning to tips, complete with 3M product essentials, to help you breeze through your to-do list.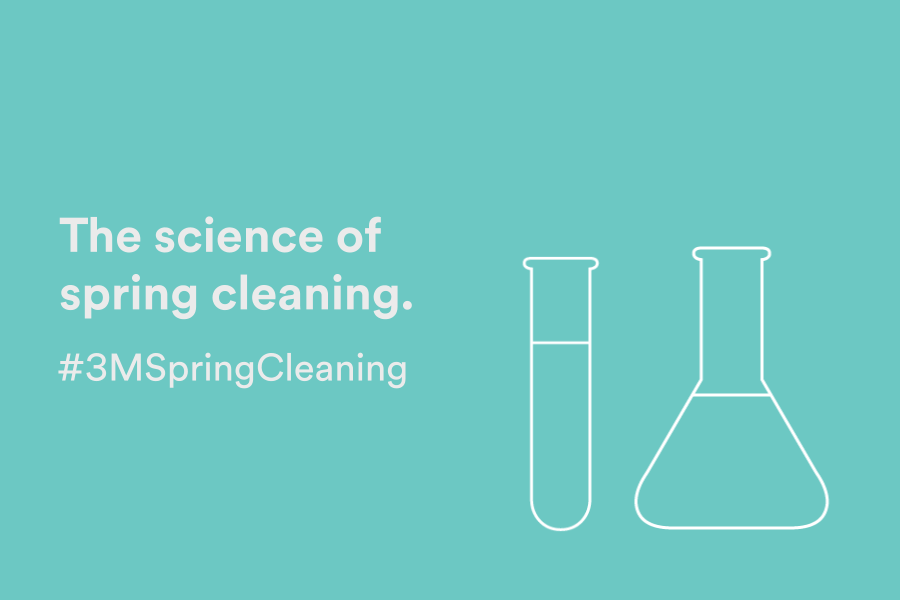 Our top 8 spring cleaning tips.
Did the salt and snow leave your home looking gloomy? Use ScotchBlue™ Platinum™ Painters Tape to restore ultra-sharp paint lines on your trim, metal, and glass while you apply that fresh coat of paint.
It's never too early to get patio-ready. Use Command™ Medium Terrace Hooks to hang towels in your pool cabana, and Command™ Outdoor Light Clips to string up your outdoor lanterns.
It's okay – you can afford to wait for that new patio furniture to go on sale. 3M™ No Residue Duct Tape can help you get through with temporary holds.
Channel the beach while you tackle your to-do's. Post-it® Super Sticky Miami will inspire thoughts of sun, surf, sand – and that warm Miami sun – while you cross items off your spring cleaning checklist.
Banish those stubborn winter casseroles. The Scotch-Brite® Scrubbing Dish Cloth and Scotch-Brite® Dishwand can help keep your dishes sparkling like the springtime sun.
It's time to put all those big chunky sweaters away and eliminate the lint of winter past. Keep your closet crisp and clean with a Scotch-BriteTM 50% Stickier Lint Roller.
Do you like to whistle while you work? Grab your 3M™ WorkTunes™ Connect Wireless Hearing Protector to help keep that pep in your step.
Spring cleaning is hard work. Don't let the physical toll keep you from enjoying the spoils of your labour. Tensor™ Splint Wrist Brace, Tensor™ Sport Compression Calf Sleeve, and Nexcare™ Products can help keep you comfortable when you finally get outside to hit the sidewalks or the trails.