How we're fighting climate change and promoting environmental conservation.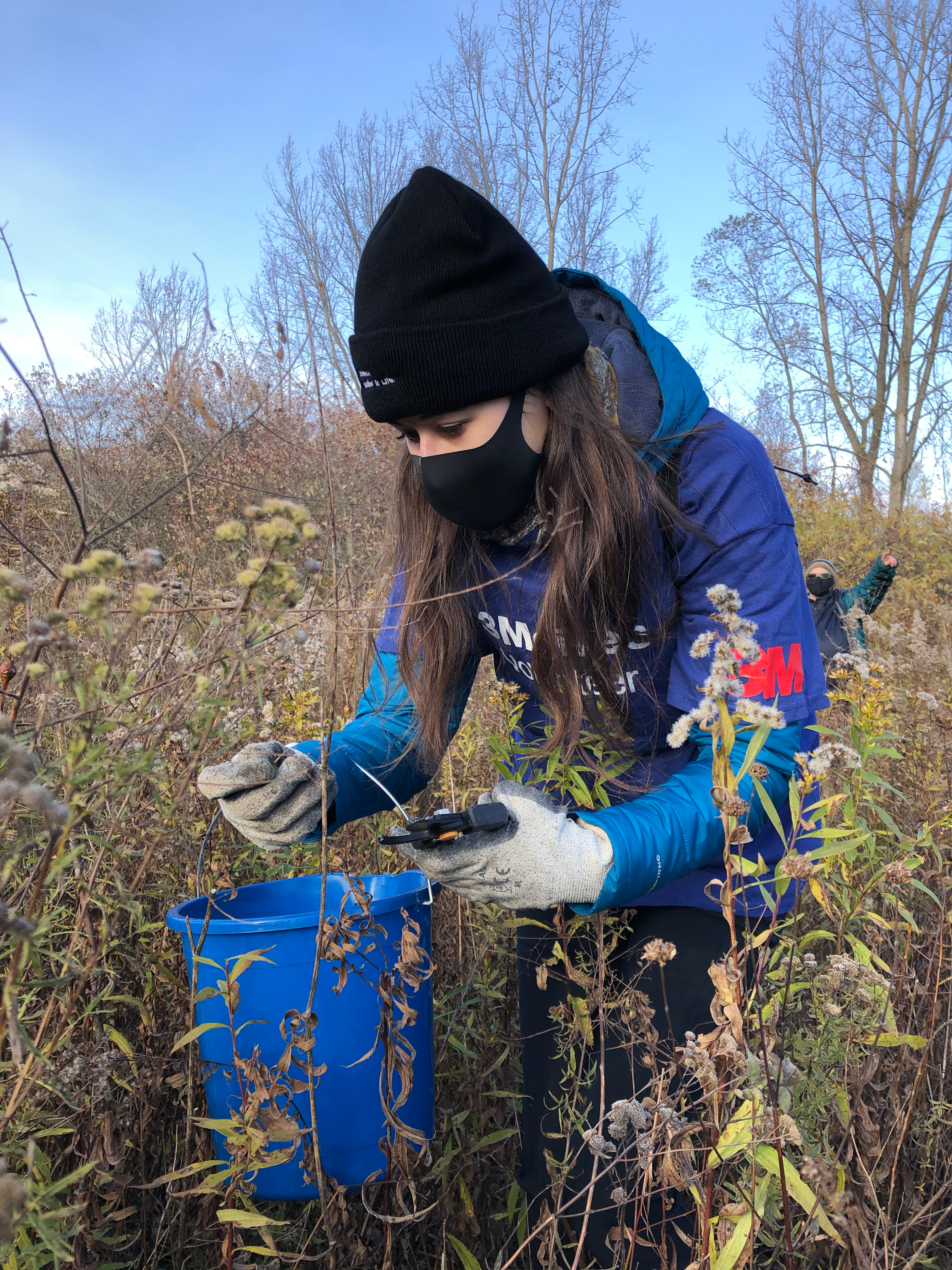 Each of us has a responsibility to ensure we're doing everything we can to be more sustainable and support the environment for future generations.
Actions like recycling and reusing materials, reducing energy use at home, and buying products from sustainability-focused businesses all play an important part in our continuing battle against climate change.
Another effective way that we can fight climate change is by supporting natural landscapes in our own backyards and communities.
Whether you're a passionate gardener or you're simply looking for a fun outdoor activity as the weather gets warmer, you can make a difference by planting flowers, trees, and other native plants.
How does planting help fight climate change?
Carbon dioxide (CO2) is produced by burning fossil fuels like coal and oil. When these gases reach the atmosphere, they create a greenhouse gas effect, trapping thermal energy and increasing the global temperature. Planting trees and other plants helps reduce carbon pollution because as they grow, they absorb and store CO2 emissions through photosynthesis. This removes excess carbon from the atmosphere. But it doesn't stop there. Trees also help combat flooding, high city temperatures, and pollution, which are all effects of a changing climate.1
With nature being essential for climate protection and adaptation, the plants you're planting today can have a lasting effect on the future.
Supporting sustainable communities and businesses.
We're committed to making sustainability a priority by raising awareness in our communities and focusing on environmental conservation to help fight climate change.
In Fall 2020, we supported the Deshkan Ziibi Conservation Project, led by 3Mgives partner Carolinian Canada. The goal of this project is to return over 150 acres of at risk-land to healthy, climate-smart landscapes through actions like connecting protected areas, growing healthy ecosystems, and improving agricultural productivity. To support this effort, our team of volunteers helped gather more than 15 buckets of seeds to grow native plants in Southwestern Ontario. This will help absorb greenhouse gases (GHGs) and improve air and water quality for plants, animals, and humans. We will continue to partner with Carolinian Canada throughout 2021 to continue our planting efforts and ensure continuous improvement to our ecosystems.
"It was a rewarding experience to take part in the 3M Canada and Thames Talbot Land Trust Fall seed collection opportunity with my colleagues. The seeds we collected from native plants and wildflowers at the scenic Hawk Cliff Woods on the shore of Lake Erie had a positive impact on the environment by helping restore healthy landscapes across Southwestern Ontario."

Soufiane Lamrabet, Digital Engagement and Community Management Specialist, 3M Canada
In partnership with Learning for a Sustainable Future, we're supporting the effort to teach students about the importance of taking part in activities that promote environmental conservation by integrating sustainability into Canada's education system. With support from 3M, LSF launched the Sustainable Future Schools program to teach students about the UN's Sustainable Development Goals (SDGs). Schools like Belfountain Public School in Caledon, Ontario are using a whole-school approach to learn more about the SDGs to help students practice sustainability. Partnerships like these ensure that the next generation has the tools and knowledge they need to create and maintain a sustainable future.
"Our community partnerships are an essential part of our efforts to build a sustainable future because they allow us to support important initiatives while also making a positive impact in the communities where we live and work. Our partnership with the LSF is a great example of this because we're supporting efforts to teach students about the importance of sustainable living and conserving the environment for future generations."

Diane Piedade, Events, Hospitality and Community Partnerships Manager, 3M Canada
We're also focused on supporting sustainable communities by optimizing our global operations to help reduce GHG emissions by at least 50% by 2030, 80% by 2040, and achieving carbon neutrality in our operations by 2050.2 As a part of our commitment to reduce energy usage and to promote environmental conservation, 3M Canada's headquarters in London, Ontario switched to 100% renewable energy earlier this year.
Do your part to protect the environment.
Together, we can restore natural landscapes and battle climate change to protect the environment and make the future brighter. I encourage you to plant a tree in your community, build a garden of your own at home or volunteer at a community garden in your city, and support growing native plants.
Sign up for our newsletter by filling out the form below to stay up to date on the latest sustainability news, products, and innovations.
References.
"How Trees Fight Climate Change," Available at: https://www.woodlandtrust.org.uk/trees-woods-and-wildlife/british-trees/how-trees-fight-climate-change/
"3M Commits to Achieving Carbon Neutrality, Reducing Water Use, and Improving Water Quality," Available at: https://news.3m.com/English/3m-stories/3m-details/2021/3M-commits-to-achieving-carbon-neutrality-reducing-water-use-and-improving-water-quality/default.aspx