Urban Iridescence: the 3M solution that brought colour to Toronto.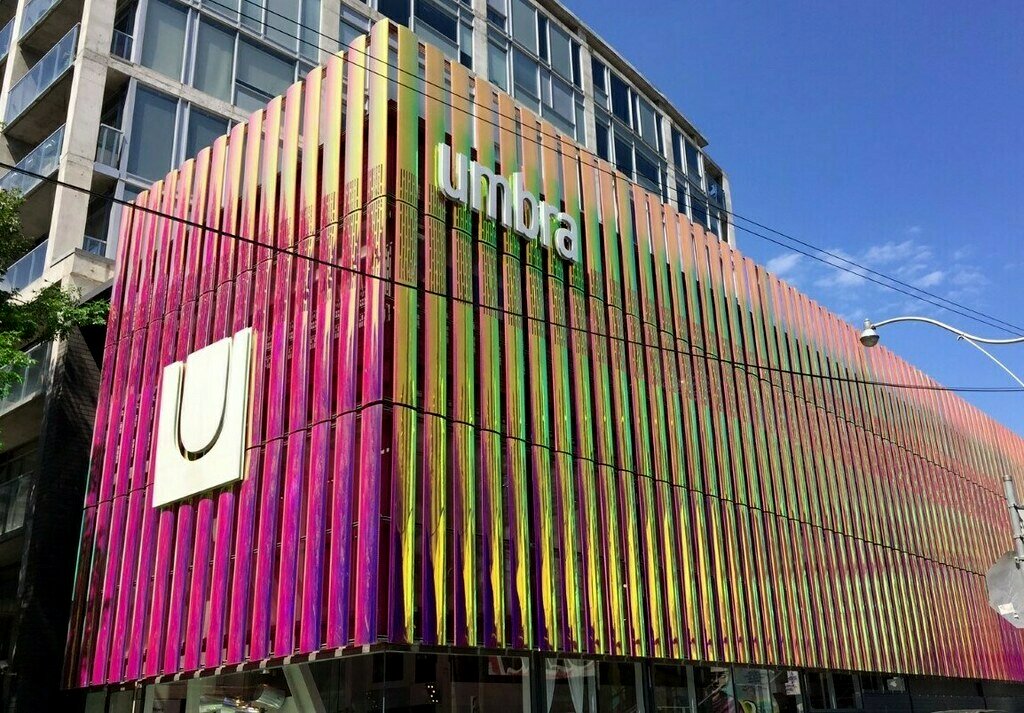 If you ever find yourself walking or driving through Toronto's bustling Queen West neighbourhood, it is likely you will come across a building unlike any other. Eye-catching and multi-coloured, the reflective exterior shifts between chromatic tones of cyan, warm magenta, blue, gold, and red. It seems otherworldly. But it is entirely possible through the power of 3M Science.
This striking structure is the flagship store of Umbra, a Canadian-based manufacturing company and a global leader in product design. The previous exterior was made of hot pink polycarbonate curved panels and was in need of a facelift after years of punishment from acid rain, harsh weather, and general wear and tear. The building needed an updated look to compliment the world-renowned design work taking place inside. However, Umbra's partner in design, CJ Graphics Inc. estimated a total panel replacement at close to a half a million dollars.
Umbra needed a solution that would fit the needs of the company, as well as the building. It would need to be affordable, long-lasting, and able to endure the range of four seasons of weather conditions experienced on the Lake Ontario shoreline. Lastly, this solution had to provide an eye-catching, people-stopping destination in Toronto's Art and Design District.
Presented with this unique challenge, Umbra and the team from CJ Graphics Inc. partnered with 3M, looking to our extensive architectural and glass finishing solutions. Together, we decided on a unique and durable application: 3M™ Dichroic Blaze Glass Finishes.
A unique solution for a beautiful result.
After some initial testing, Umbra decided 3M™ Dichroic Blaze Glass Finishes would be the addition to the building exterior due to the product's vibrant and durable qualities. The colour-shifting properties of this unique product results in different presentations of colour depending on light, time of day and viewing angles.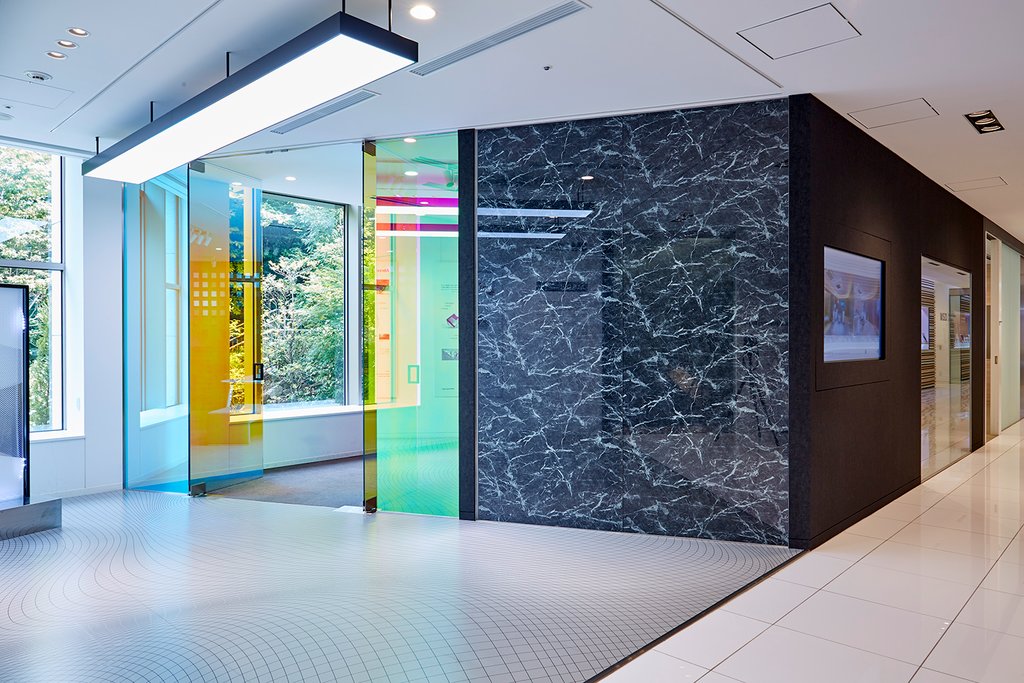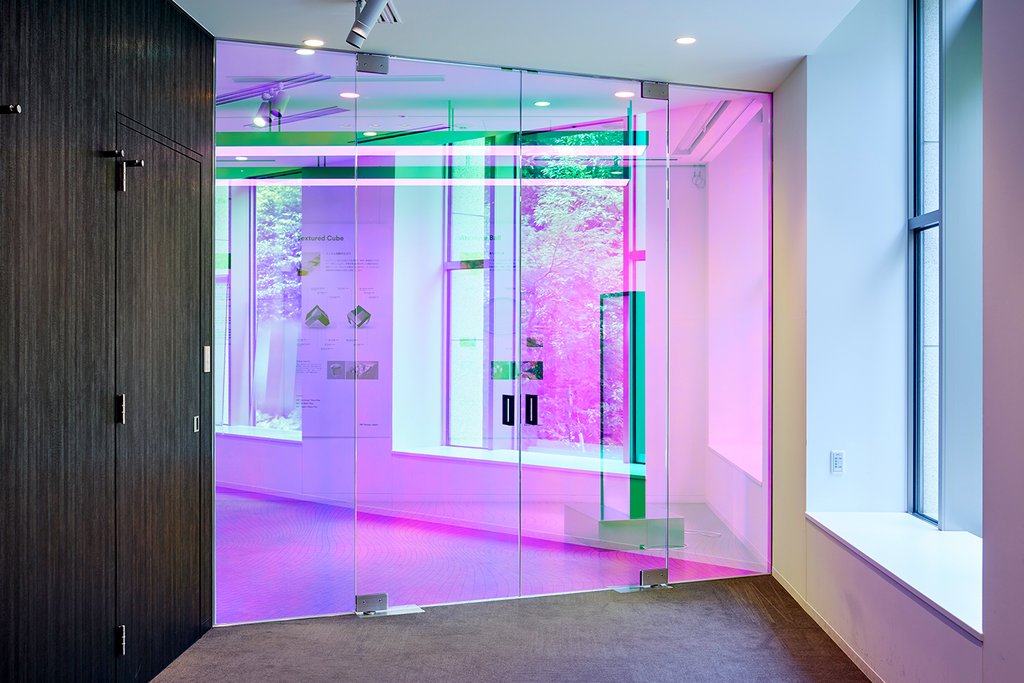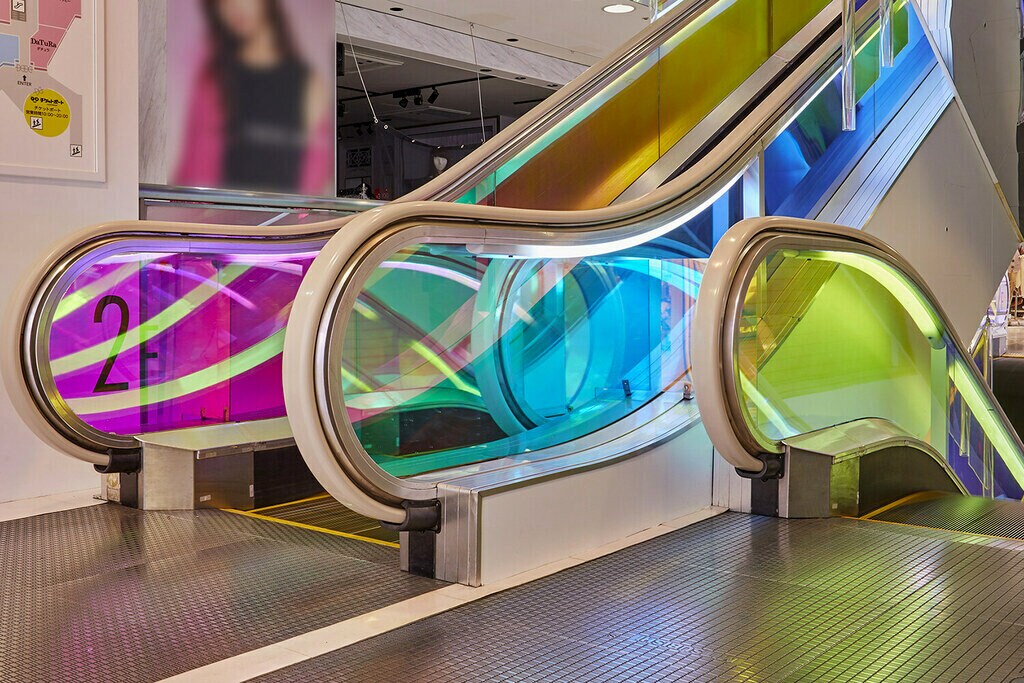 While initially designed to be used on interior surfaces, the film was extensively tested for this project to be used in an exterior application. The durable, non-corrosive nature of this product fulfilled the endurance aspect of the solution, while the colour-shifting properties lent themselves to the unique visual dynamic. Exactly what Umbra was looking for. The result is an iridescent appearance that has dramatically altered the look of the building and now sets it apart from any other structure in the world.
"3M was a great company to work with and they were very open to the possibilities. Now, people are looking at buildings differently. They are imagining 3M products in a way they hadn't before. This project wouldn't have been possible without the collaboration and dedication from the 3M team that we worked with."

- Jay Mandarino, President and CEO of CJ Graphics Inc.
Our commitment to quality.
Two years after the panels were wrapped in 2016, a truck backed into the building resulting in damage, requiring the replacement and re-wrapping of 16 panels. Following the application there was no distinguishable difference between the panels that had been replaced, and the rest of the existing panels. The colour was as vibrant as ever, and seamless. The unexpected replacement solidified what is already well known; 3M's commitment to durability and quality of materials. For over five years, the beauty and vibrancy of the 3M™ Dichroic Glass Finish has the same dramatic impact as it did in 2016 when it was first installed. Through harsh Canadian winters, acid rain and even panel replacement due to an accident, the 3M™ Dichroic Glass Finish continues to shine as an architectural gem in Downtown Toronto.
Learn more about 3M glass finishes and applications, or request a sample by visiting our information page.