The secret behind long-lasting floor shine.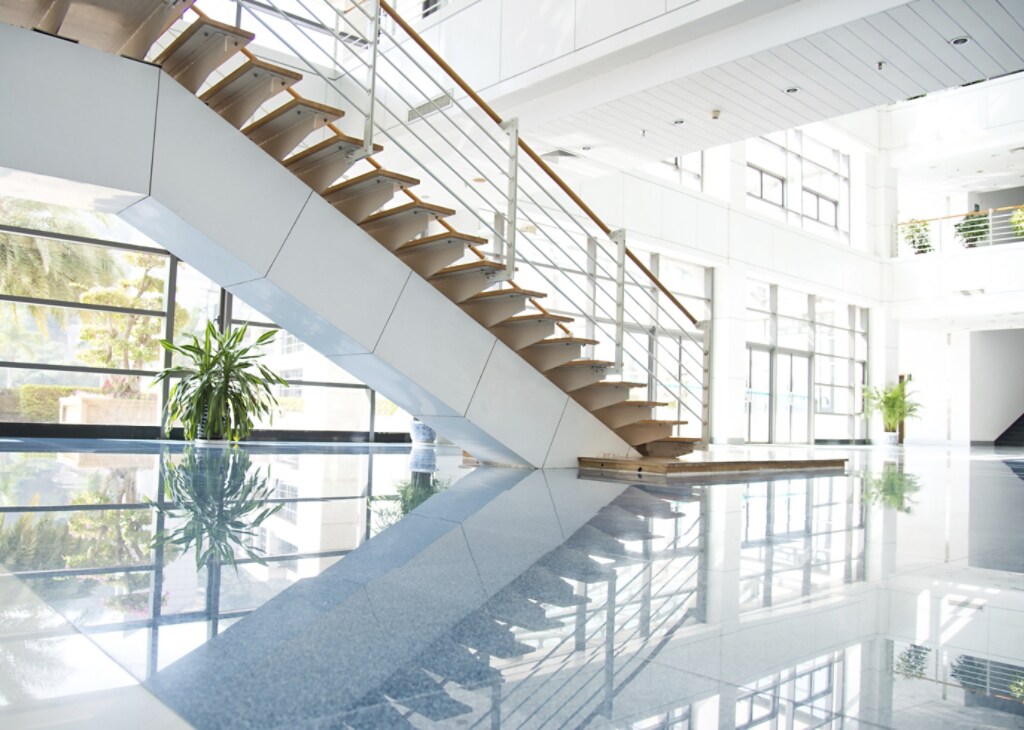 Stone floors in high foot traffic buildings, such as educational institutions, healthcare facilities, and commercial spaces, are difficult to maintain. During the winter months, removing salt stains can be challenging for your cleaning staff.
Many facilities struggle to keep their floors looking glossy and clean. If you aren't using the right products, you could also be stripping and recoating your floors more than you need to, which is time-consuming and expensive.
The solution to achieving long-lasting floor shine.
The 3M™ Stone Floor Protection System can restore and maintain the stone floors in your facility. Here are some of the benefits of switching your stone floor restoration process to the 3M™ Stone Floor Protection System:
Reduces labour time.
The 3M™ Stone Floor Protection System allows you to restore stone floors to help create long-lasting, high traction floor shine. This means that your staff don't have to re-coat the floors as often, helping you save on labour and product costs.
Enhances durability.
Stone floors, especially those in busy establishments, can be subjected to scuffs, marks, stains, scratches, and salt. Scotchgard™ Stone Floor Protector Plus helps make the floors durable to protect against these things so you don't have to strip and recoat as often.
Easy to maintain.
This system helps to reduce the need for stripping or deep scrubbing once your floors are protected. Simply dry dust with the 3M™ Easy Trap Duster – Sweep & Dust sheets, then autoscrub with a Scotch-BriteTM Clean and Shine Pad.
Contact an expert today.
Floors are one of the first things people see when they enter your facility. Contact your 3M representative for more details on how you can help create a shine that lasts.