Expert weighs in: 3 benefits of new reflective car wrap.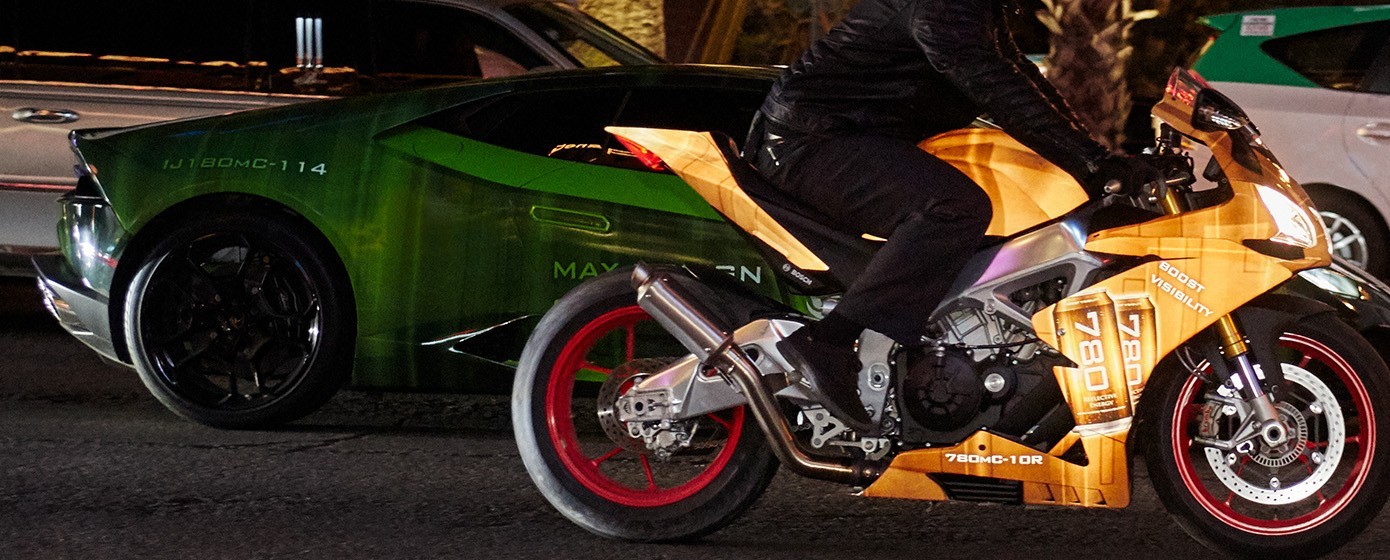 As graphic installers, nothing is more frustrating than when a product doesn't perform the way you expected it to.
For years, reflective graphics have been one of our biggest pain points when trying to conform to curves.
Reflective films were never designed or intended to be used in vehicle wraps because they can be easily bruised or scarred during repositioning – a regular part of the installation process. They also present design challenges. The reflective finish can't be activated unless lighting projects onto the film, so each design feature must be meticulously thought out.
This year, 3M introduced a new printable, wrappable reflective film designed to help overcome these challenges: 3M™ Scotchlite™ Print Wrap Film 780mC-10R. I had a chance to test it on my own truck, and here's what I saw when I put it to the test.
Wrappable has gone to the next level.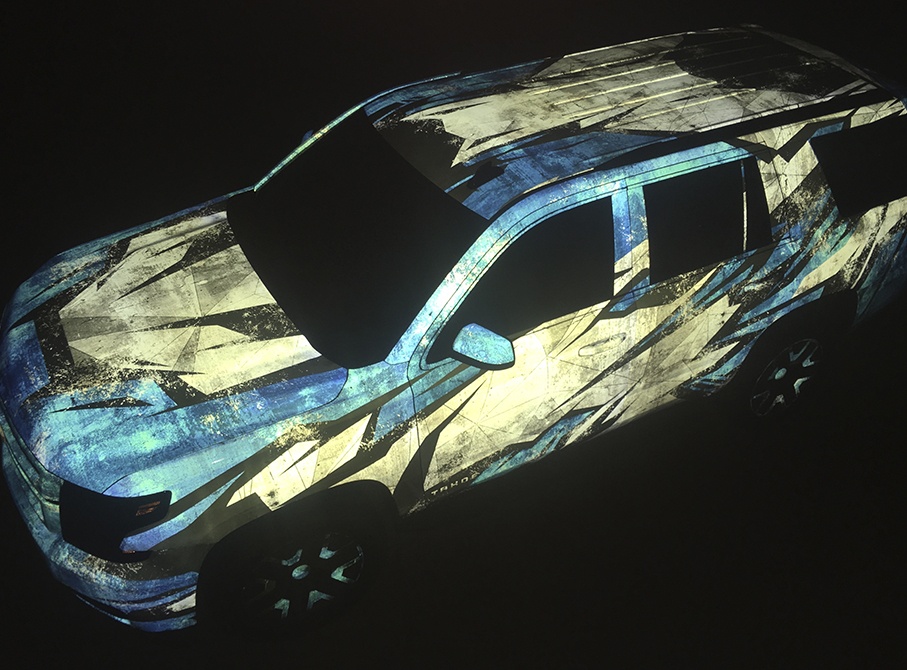 I decided to go bold with my design – bright colours and an intricate design using the new reflective vinyl film technology.
My take on the product? I found three unique capabilities:
Minimal bruising: All reflective products I've worked with are susceptible to bruising during the installation. What I like about 3M™ Scotchlite™ Print Wrap Film 780mC-10R is that those defects commonly seen in reflective car wraps can be improved, minimized or completely eliminated with heat recovery. In my opinion, this makes print wrap film 780mC-10R the easiest to wrap around the curves of a sports car, the body of a truck, and the edges of a motorcycle – with little to no distortion.
Wider angle visibility: Nothing is more frustrating than spending hours installing a reflective car wrap and then being disappointed with the overall look of the reflective. Because 3M™ Scotchlite™ Print Wrap Film 780mC-10R reflects light from wide angles, your design can shine from a broader range of vantage points – day or night.
Faster installations: With more rigid reflective products, it can be tough to manipulate the film and position it just right. 3M™ Scotchlite™ Print Wrap Film 780mC-10R features 3M™ Comply™ Adhesive with non-visible air release channels and repositionability, making the application easier and faster. You can slide the film around while you're installing it and it won't stick to the car until you want it to.
Watch my video to see what my truck looks like decked out in 3M™ Scotchlite™ Print Wrap Film 780mC-10R:
Expert tip: I preferred handling the characteristics of print wrap film 780mC-10R combined with 3M™ Envision™ Gloss Wrap Overlaminate 8548G over other recommended overlaminates.
Learn more.
Before using 3M™ Scotchlite™ Print Wrap Film 780mC-10R, make sure you have the proper technique so each ride comes out looking smooth. Fill out the form below to contact a 3M distributor near you to help set you up with training.