Expert tips for creating car wraps – without a knife.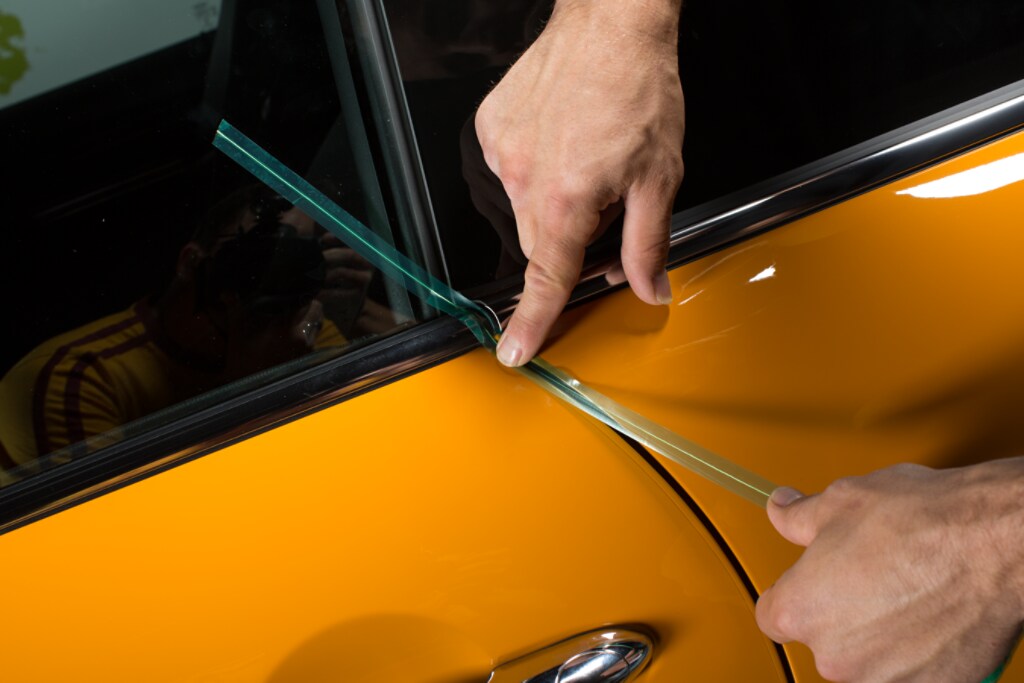 Professional advice from Phil Aquin, 3M™ Knifeless Tape Specialist.
Car wrapping is a meticulous process that depends heavily on the cut. How can you ensure each edge is clean and precise?
The first step is to ditch the blade.
Phil Aquin travels the world training graphic installers on how to wrap vehicles without touching a knife. Learn his tricks of the trade using his product of choice, 3M™ Knifeless Tape.
1. Know when to snap vs. pull
Knowing your wire is the first step in graphic installation, Phil explains.
"The wire in 3MTM Knifeless Tape acts as the 'blade'," he says. "It's important to know what material your wire is made of because it will determine how you make the cut. In most cases, you want to snap the wire forward and then pull it through the film. But if you're using 3M™ PPF Line Knifeless Tape, for example, it has a metal wire so you should skip the snap and go straight for the pull."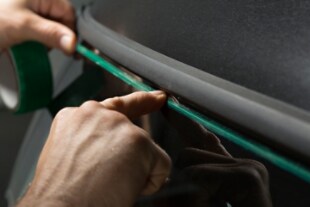 2. Choose the right product for the right cut
Different products are better suited to different parts of the installation. Phil breaks the choice down into cutting for design or cutting for finish.
"It's important to know the differences between the tapes," he explains. "Design Line is used for any cuts you see. It has a smaller filament that slices through vinyl easier. Whereas Finish Line is used for cuts that are hidden."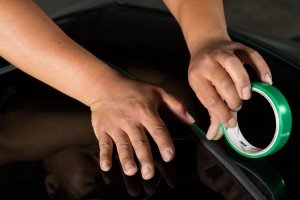 3. Know when to release the tension
Designs can have many swoops and curves that may disrupt the tape's filament. To keep the design intact, Phil says it's important to take the pressure off.
"It all about releasing the tension," he explains. "When you're turning the tape to create a design, you want to prevent the filament from popping out. To do this, only apply pressure on the outside half of the tape. The inside half will buckle and release the tension, giving you clean curves."
Learn more.
Watch a video of Phil applying 3M™ Knifeless Tape in real-time at SignEXPO.