6 vehicle wrap customization trends.
A vehicle wrap is all about making a statement. A statement of who you are.
With several car wraps and colours to choose from, it's tricky to commit to one. In addition to aesthetics, car enthusiasts are also placing an emphasis on the durability of their car wraps.
As an expert in the vehicle wrap industry, I get to see all of the latest and greatest options as they hit the market. Here are the top trends to watch right now.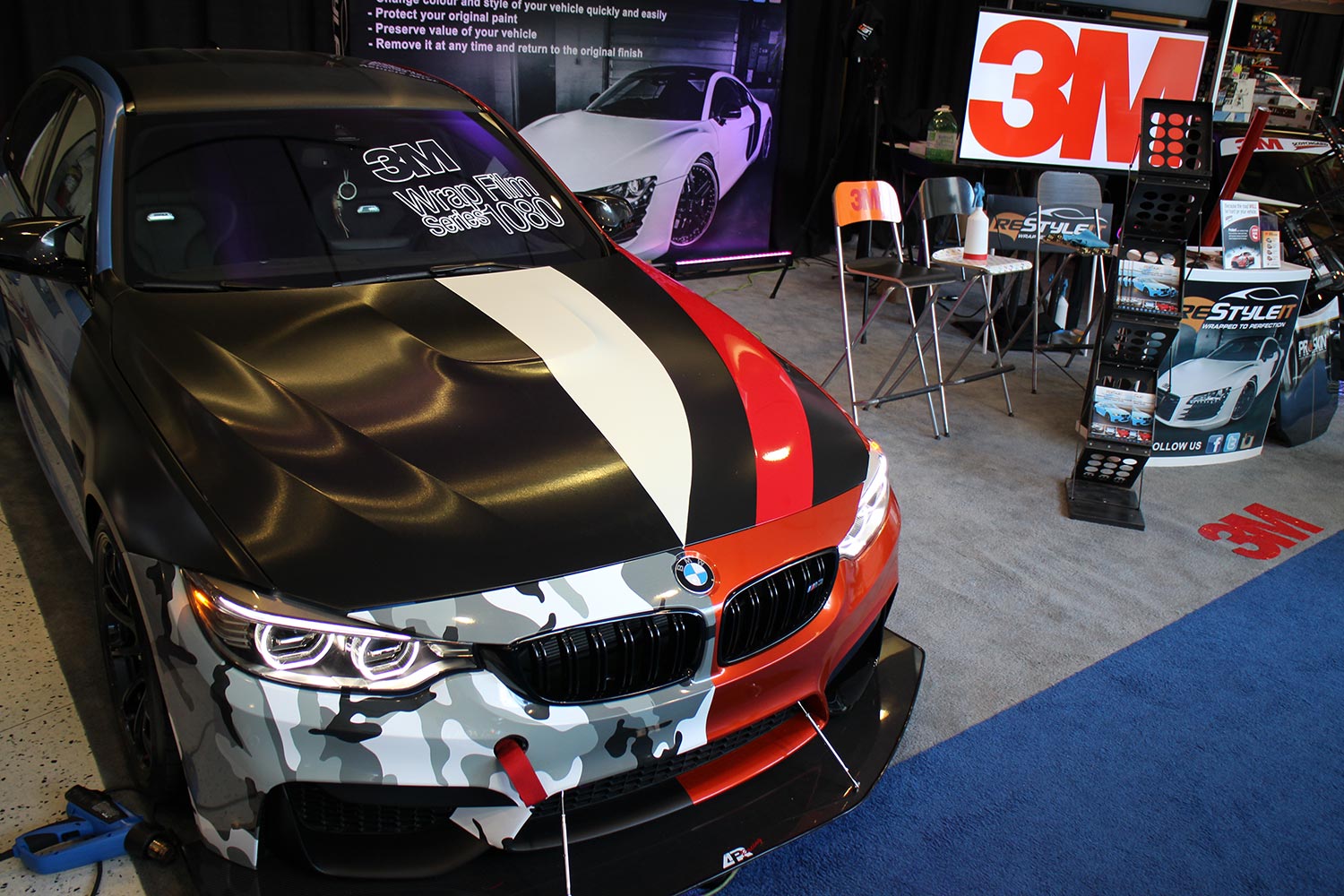 Six vehicle wrap trends to look out for.
1.Full Vehicle Vinyl Wraps: From the car enthusiasts seeking a flashy, custom look to people who drive family vehicles, car owners are choosing a complete colour change to help refresh aging paint.
2. Interior Vinyl Wraps: It's becoming a popular trend to wrap wood grain vehicle interiors with colours and textures like matte black, carbon fibre or brushed aluminum for a sleeker, updated look.
3. Textured car wraps: Textured wraps are clear in colour, but create the illusion of a different finish. For example, the 3M™ Wrap Overlaminate, 8900-BR100 can help give you a brushed metal, carbon fibre or sparkle finish.
4. Custom finishes: Car owners now have the options to combine coloured and textured wraps for customs results. If you layer 3M™ Wrap Overlaminate Series 8900 over 3M™ Wrap Film Series 1080 you can create finishes like a red carbon fibre or a bright blue with a brushed metal appearance.
5. Colour shifting wraps: For those looking for even more show-stopping finishes, colour shifting wraps are becoming a popular choice. 3M™ Wrap Overlaminate Series 8900, for example, comes in colour-flip options like Ghost Pearl or Psychedelic.
6. Clear protection: Some car owners simply want to protect the original paint finish on their vehicles without modifying it. Clear, protective films like the 3M™ Scotchgard™ Pro Series 4.0 Paint Protection Film are an ideal solution for this.
Pro tip: Online tools, like the 3M Customizer, can help give you an idea of what your car wrap will look like before it's installed. These tools provide an easy way to compare multiple finishes and choose the one that best fits your preferences.
Learn more about vehicle wrap solutions from 3M.
To learn more about 3M car wrap solutions, visit the 3M Graphics and Signage website.