5 reasons to make this scouring pad your cleaning weapon of choice.
From gentle polishing to scouring burned, caked-on messes – one hand pad really can't handle it all. Until now.
Adding this scourer to your commercial kitchen cleaning checklist can help you save on elbow grease.
The newest scouring pad on the kitchen line
Scotch-Brite™ Dual Purpose Scour Pad 96Hex is an ergonomic, multi-purpose, long-lasting hand pad for cleaning commercial kitchens.
This innovative scouring pad features yellow raised 'power dots' on one side that tackle tough, stuck-on messes. The other side is made of a smooth grey material, designed to scrub away grease and fine particles leaving you with clean and shiny surfaces.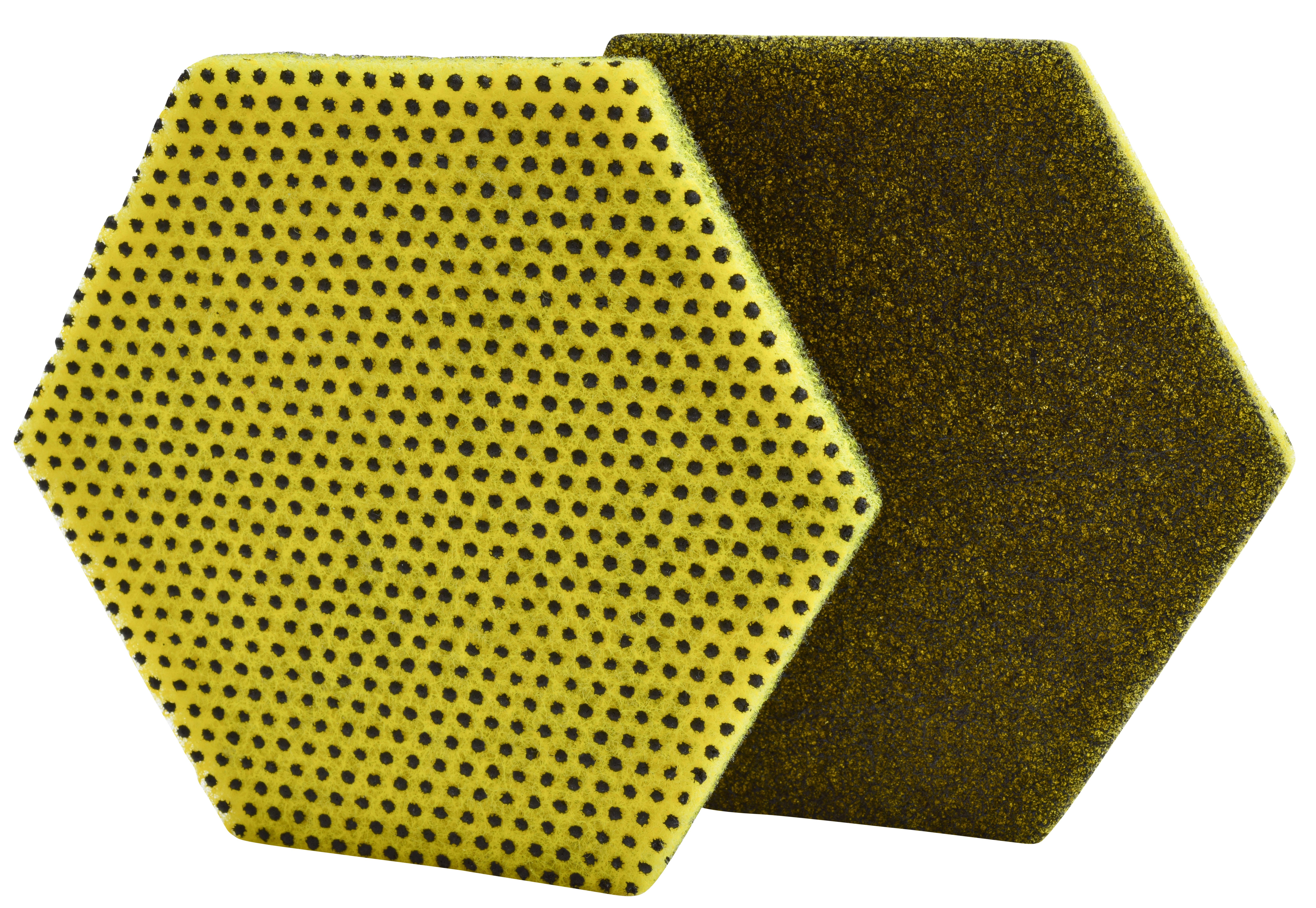 5 reasons why commercial kitchens are making the switch
See why chefs are moving away from a one-dimensional approach and are choosing Scotch-Brite™ Dual Purpose Scour Pad 96Hex as a solution to help keep their restaurant kitchens clean.
1. Long-lasting
The design is hard-wearing. 65% of respondents surveyed agreed that the Scotch-Brite™ Dual Purpose Scour Pad 96Hex is durable, and they didn't need to change it as frequently as they need to with other products.1
2. Effective
The scouring pads are formulated to help make kitchen cleaning easier for restaurants. The science behind Scotch-Brite™ Dual Purpose Scour Pad 96Hex can help quickly tackle stuck-on food residue left behind after a long day.2
3. Dual-tasking
The combination of textures is unique: the yellow side of the scrubbing pad features raised bumps, while the grey side is a smoother material. This pairing allows you to clean multiple surfaces without having to switch your scrubbing tool.3
4. Shape
The hand pad has a hexagon shape. Unlike large, rectangular scouring pads, it fits comfortably in your hand, and helps you reach pesky grime caught in the corners.4
5. Size
The Scotch-Brite™ Dual Purpose Scour Pad 96Hex is thicker than many traditional scrubbing pads. This means users don't need to fold the pad to get the sturdiness they need to scrub kitchen equipment, pots and pans clean.5
References
1. 3M data on file
2. 3M data on file
3. 3M data on file
4. 3M data on file
5. 3M data on file