University of Alberta study: how to increase road work zone safety.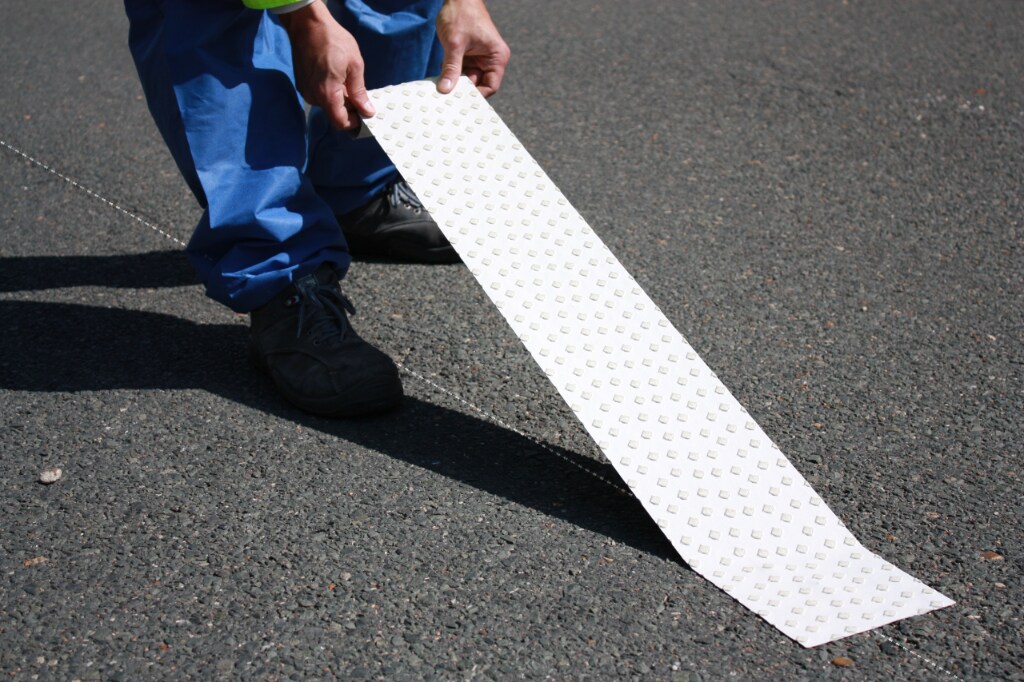 Roadwork is an essential part of ensuring that our roads remain safe for our citizens.
However, the safety of workers can be of concern during these times. Work zones, especially on highways with high traffic volumes and speeds, are particularly dangerous. A highly dynamic work environment coupled with limited space in work zones creates hazardous conditions.
Statistics show that approximately 70 work zones recorded at least one traffic-related injury every day. Twelve of those in a week involved at least one fatality. Research also indicates that fatality rates are higher in work zone crashes compared to non-work zone crashes.1
We at the University of Alberta conducted a study to examine which factors led to safer work zones. You can read more about the research in this whitepaper.
Here's what our study found.
Factors affecting road work zone safety.
Speeding is the main factor in work zone collisions.
Several studies have indicated that speeding is a critical factor that contributes to crashes in work zones. The likelihood of fatalities can increase due to the severity of a collision depending on whether it's on a rural two-lane highway or an urban one with speed limits higher than 60 mph.
Inefficient traffic control devices.
Traffic control devices have a significant impact on a driver's behaviour before entering the work zone. However, incorrect placement and distribution of these devices increase traffic safety issues.
Road and weather conditions.
The physical state of a road and traffic conditions can play a significant role in the probability of crashes in a work zone. Inferior or no streetlights contributed to a higher proportion of fatal crashes in the study. Similarly, asphalt-paved highways also had a higher likelihood of fatalities. Another counterintuitive finding is that the number of collisions during non-peak hours was higher than that of rush hour times. Cloudy weather can affect visibility and create hazardous conditions for drivers in work areas.
Measures to help increase the safety of road work zones.
It's important to address high speeds before a driver enters the zone to help boost work zone safety. A warning 2 km before the zone with a series of signs to a single sign or flashing lights is recommended.
Transitions should be distinct and identified with pavement markings and devices. Old and faded markings must be removed.
Highly reflective, all-weather interventions such as the 3MTM Stamark™ Wet Reflective Removable Tape (Series 710) were used to improve work zone safety. The high reflectivity with a raised pattern profile can help alert the driver to reduce their speed as they approach a work zone.
Similarly, the 3MTM Stamark™ Removable Black Line Mask can be applied over existing pavement markings. The black colour blends well with existing lane and edge lines, minimizing driver confusion during both day and nighttime conditions.
Other interventions used in the study, such as 3MTM Diamond Grade™ Flexible Work Zone Sheeting Series and 3M™ Diamond Grade™ Linear Delineation Panels, LDS-W346, also contributed to reducing speeds in work zone areas.
Speed reductions between 4.7-11.6 km/hr were attributed after using 3M interventions, and workers at the site agreed that they felt safer because of these interventions.
Learn more about the study to increase the safety of road work zones.
To read the detailed study and its findings, read the whitepaper published by the University of Alberta here. For information about these solutions and how you can implement them, contact a 3M representative by using the form here.
References:
NHSTA (2016). 2015 motor vehicle crashes: Overview. Traffic safety facts research note 2016, 1-9.
This article is co-authored by Dr. Tony Z. Qiu and Dr. Karim El-Basyouny.