Simplifying leading edge repair: the Bladefence and 3M story.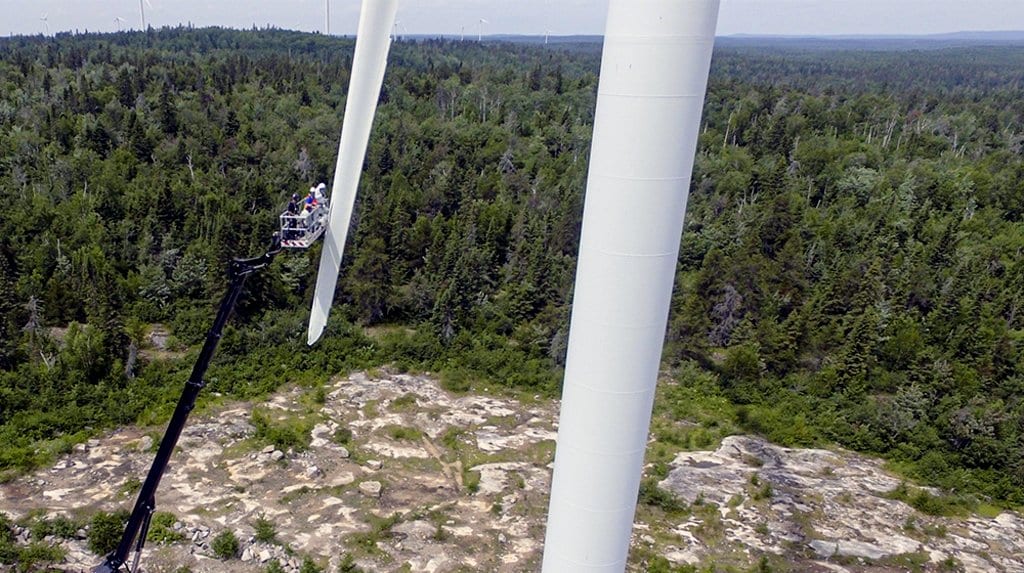 Regular and routine wind blade maintenance is an important element in maximizing the energy output of a wind farm. When it comes to leading edge erosion, time is of the essence.
With leading edge erosion, you will see a decrease in blade performance, lower lift, higher drag, and more importantly, less generated megawatts, which means lower Annual Energy Production.
Additionally, the leading edge repair "weather-window" is unpredictable – you're up against wind speeds, rain, and humidity levels. Not to mention, the work itself is primarily seasonal and the risk you take pushing your repair to the next season could lead to more damage and considerable downtime.
At 3M and Bladefence, we know this all too well.
From the cinematic mountaintops of Helsinki, Finland to the picturesque Canadian-shield, Bladefence and 3M have made exciting strides in leading edge repair solutions.
How have we been able to do that?
Watch and see how Bladefence and 3M are simplifying wind turbine blade repair.
The leading edge repair problem.
Leading edge repair presents quite a few challenges. For starters, downtime for a wind turbine means lower energy production and ultimately less profit. Wind farm owners always want to be producing energy. The repair of a turbine blade must focus on minimizing downtime.
Additionally, whenever possible, the leading edge repair should be done up-tower. Removing the turbine blade leads to more downtime and is extremely expensive because of the additional equipment required and poses a greater risk for damage.
Another problem with leading edge repair is that you need a certain amount of time to complete it, and because of the sites where wind turbines are typically installed, wind speeds can be quite strong, and the weather can change rather quickly. This doesn't afford an installer a large repair-time window.
The Bladefence and 3M leading edge repair solution.
With Bladefence's skylift fleet and the 3M™ Wind Blade Protection Tape, we've been able to work together to help provide wind farm owners with a leading edge repair solution that is fast, easy, and reliable.
Fast: Bladefence's skylift makes it easy to mobilize on-site, set-up, and get up-tower to do the leading edge repair with 3M™ Wind Blade Protection Tape. This is important for many different reasons, a significant one being less downtime – you can complete the leading edge repair in just a few hours depending on the level of surface preparation required.
Easy: 3M™ Wind Blade Protection Tape is easy-to-install, you can apply 3M™ Wind Epoxy Filler right before applying the tape, which helps save time because you don't need to apply a topcoat, wait for it to cure, and then sand it.
Reliable: 3M™ Wind Blade Protection Tape comes from a long line of aerodynamic surface protection from 3M that started in the 1960s in the aerospace industry. Over the years, we have learned a lot about what works and what doesn't on aerodynamic surfaces, and we've created a strong polyurethane blend system with an aerospace grade PSA adhesive that attaches to different substrates and more importantly, stays attached over the lifetime of the product.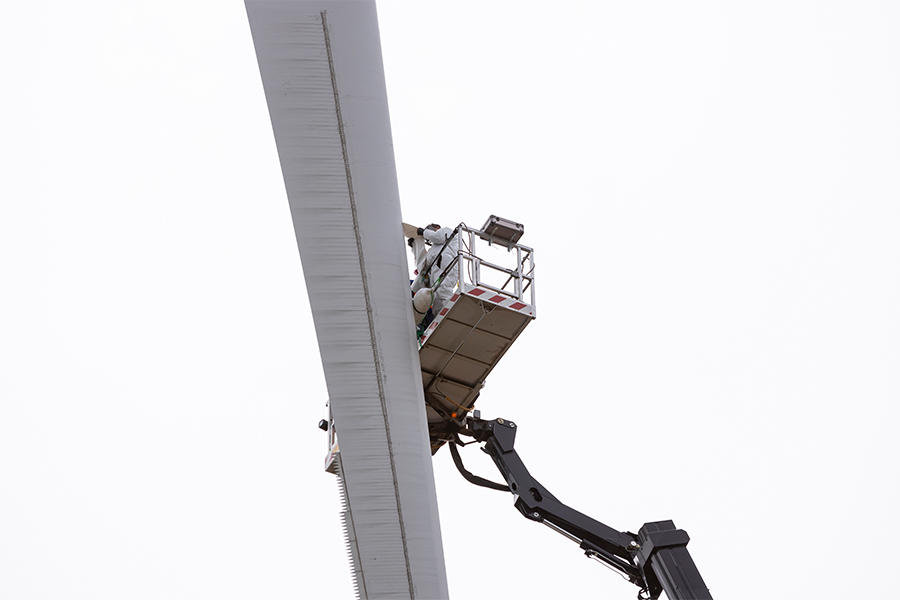 "One of the great things about the 3M™ Wind Blade Protection Tape is that it has history. It has proven track record. There's a lot of confidence on the product and we know how it works – we've been installing it for nine years now. We can, with confidence, tell customers that we trust this solution for leading edge repair." – Ville Karkkolainen, CEO, Bladefence North America
Want a 3M expert to look at your wind turbine blades?
To better understand the return on invest from your wind turbine blades so you can be proactive in your leading edge erosion maintenance, contact an expert like myself.