How stethoscope technologies could help clinicians with hearing loss do what they love.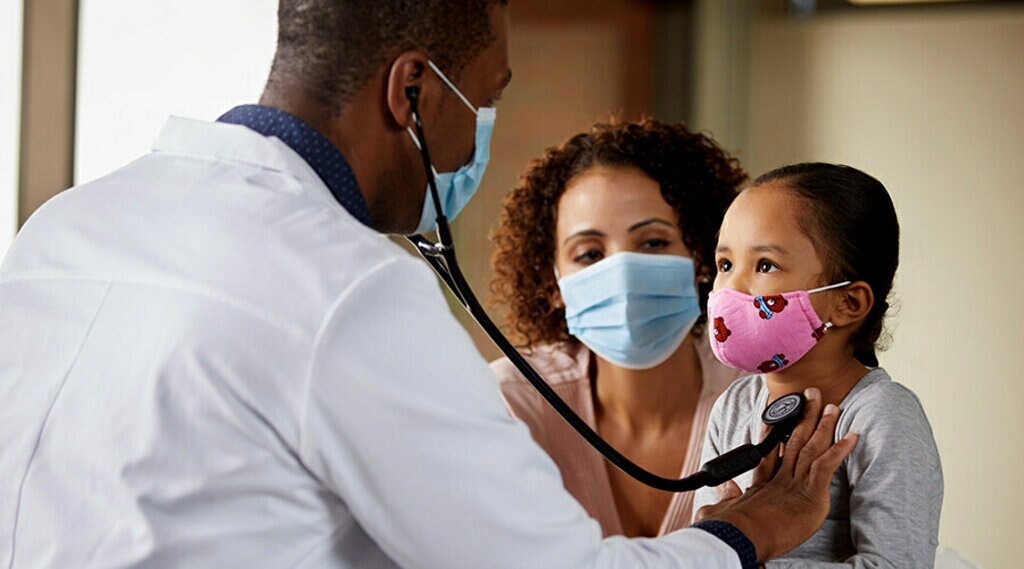 Auscultation and stethoscope use are at the heart of clinical practice – but what happens when detecting sounds is a challenge?
I was diagnosed with hearing loss at age three and know intimately how hearing loss can shape an individual's idea of what they might do or be. Luckily, my audiologist championed my desire to do more and encouraged me to pursue audiology. Now, as an audiologist and professor, I'm hopeful about what the future holds for me, my colleagues and other clinicians.
Here's why.
Technology is leveling the playing field
I still remember as a child the microphone my teachers wore to connect to my wireless hearing aids. I can still see the closed-captioning box attached to my family TV. Now, TVs and major movie theaters have captioning readily available for viewers. With the advent of text messaging, WhatsApp, social media, FaceTime and Bluetooth-connected devices, people with hearing loss can communicate and engage in everyday life just as easily as those who don't have hearing loss.
When it comes to health, we've seen the popularity of wearable devices that monitor sweat, steps and heart health boom in recent years. Amid the pandemic, we've seen more patients and practices adopt telemedicine. We've seen technology free clinicians from their desktops, so they can focus on connecting with patients. As research continues, I'm hopeful new technologies will empower people with disabilities to pursue clinical careers they love.
Amplified stethoscopes: A case study in technological advancement
I have a few antique stethoscopes in my office, and, to me, they illuminate the power of technological evolution, from analog amplification to digital amplification. Today, stethoscopes like the 3M™ Littmann® CORE Digital Stethoscope offer amplification of normal sounds. The 3M™ Littmann® CORE Digital Stethoscope, for example, offers up to 40 times amplification at peak frequency (versus analog mode).
What's more, digital technologies like the 3M™ Littmann® CORE Digital Stethoscope are offering additional capabilities – like the visualization of sounds. When clinicians can see the pathology, it's another tool to help inform diagnoses.
When a clinician considers a stethoscope with sound amplification, it's important to zero in on the goal for use. Does the clinician need sound amplification because they can't hear? Do they need to overcome noisy environments? Amplified technology may help make sounds louder and more frequencies accessible.
Working with an audiologist
Most hearing aids are designed with speech in mind. As hearing aids become more advanced, they're also helping cancel unwanted noise and capturing and enhancing secondary sounds, like those found in nature or music. Once an individual with hearing loss finds a hearing device, such as a hearing aid or cochlear implant, they can then consider how this hearing device will serve them from a clinical perspective.
Partnering with an audiologist is important.
Hearing devices that are designed to detect speech don't necessarily do a good job of amplifying very low-frequency sounds, like certain heart sounds. That's why it's critical to see if there's a way to modify hearing devices or stethoscopes to work together – and achieve the desired outcome.
Capturing the range of sound frequencies requires tweaking and tailoring. There is no one size fits all.
For the love of listening
When it comes to patient care, there's as much value in noticing what's said versus unsaid, what's heard and unheard. Listening is one of the most powerful things a clinician can do. I'm excited about the promise of technology – and how it may empower people with hearing loss to connect with patients in meaningful ways.