Boost renewable energy construction productivity with 3M™ JobBox.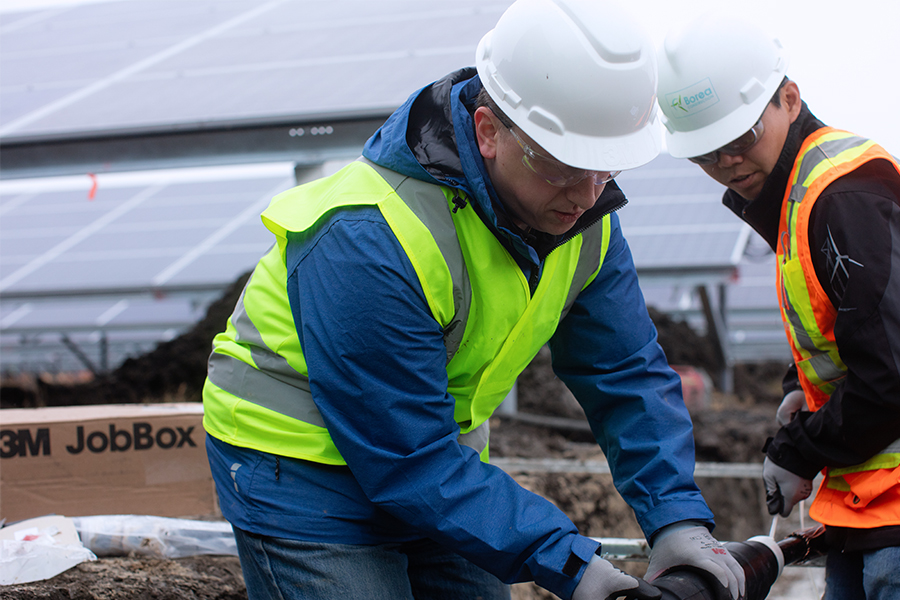 Wind farms and solar farms can span over hundreds of kilometers – their sheer size can pose a huge challenge when scheduling projects. And, you often end up with multiple crews working in different parts of the construction site.
Take Borea Construction for example, some of their solar and wind energy projects span over 500km.
For project efficiency, workers need to have all their tools with them. But depending on the job – like a medium voltage termination application or a cable splice – they need different kinds of hardware to complete an install. Many crew members end up running around fetching items from different locations across the site. This is a huge time waster.
We wanted to provide contractors and trades with a solution that simplified the process, and ultimately saves them time onsite.
The solution: we put everything you need for your install, all in one box.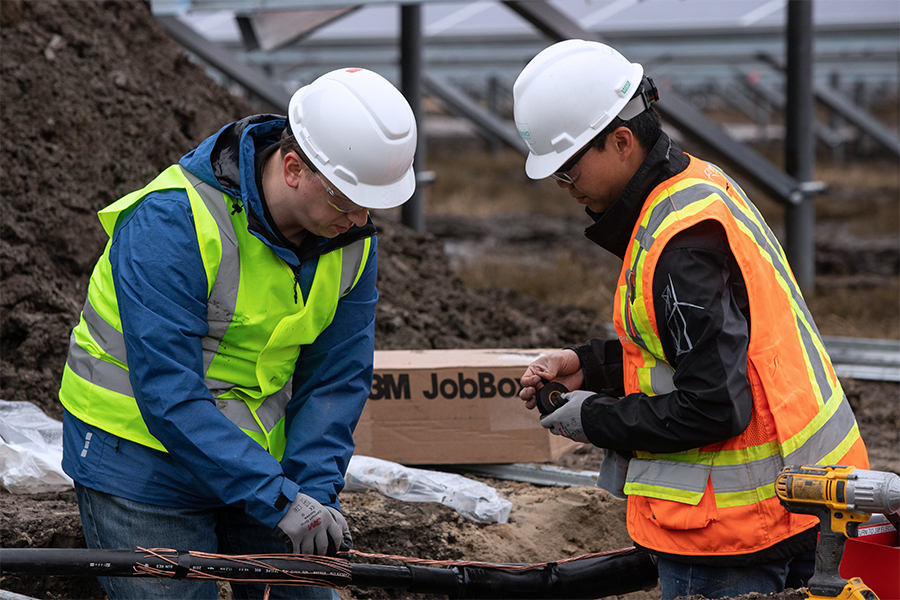 3M™ JobBox: boosting construction productivity for solar and wind energy projects.
3M™ JobBox is literally that, a box filled with everything you need to complete an install from start to finish.
Renewable energy construction projects typically have very tight timelines. They usually start in the summer and need to be completed before the fall is done. Which means, it always feels like "crunch time" and the last thing you want to find out is that you're missing a tool, like a lug or speciality tape, to complete an install.
By having all components in one box for an install, 3M™ JobBox is a solution to circumvent that scenario and ultimately helps improve onsite productivity.
"The 3M™ JobBox really fulfills the goal of having all the materials onsite when our subcontractors are performing the work. Having all that material in a single box that they just have to pick up, means you don't have times where they're running back to the yard, or where they have to go and get some other materials. Oftentimes, when we're performing these tasks, they can be in the middle of nowhere, 45 minutes to an hour away from the office, which means that you save a substantial amount of time in hunting down materials." – David Stillman, Electrical Project Engineer, Borea Construction.
Watch: Borea Construction shares why they use the 3M™ JobBox for their wind and solar farms.
The best way for contractors to customize a 3M™ JobBox for a renewable energy construction project is to work directly with our team at 3M.
We work together with contractors, like Borea Construction, to understand the project challenges and complexities. This allows us to problem solve as team, so we can come up with a solution collaboratively.
I think the most important aspect about 3M™ JobBox is that it's more than just getting the components, its customized solutions (with tailored instructions) and application support. It's more than a box.
Have a question about 3M™ JobBox?