How to keep your automotive painting process competitive.
The collision repair model has taken huge strides over the years, especially for painters. Coatings and colours have become more diverse and complex, and the materials – while being safer to use and more durable – can offer new challenges, such as process change.
The driving force for this evolution? Competitive advantage. To be successful, we must find ways to deliver more of our best work, as fast as we can – the first time.
Most of us stay ahead by taking on new products, processes, and equipment. But with every change comes a margin of error. Mistakes take time to fix, and time is money.
How do you stay relevant without putting yourself at risk?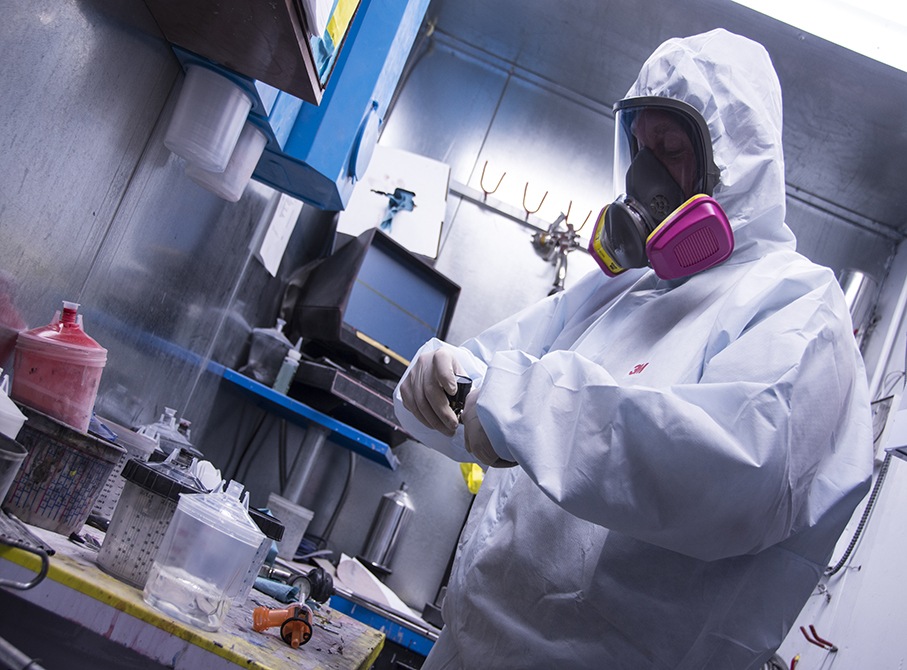 Leading the way for paint process innovations
As an Application Development Specialist, it's my job to help vet new automotive painting solutions so you can use them with confidence.
From paint preparation to application to finish, I spend hundreds of hours with technicians across the country observing their pain points. Are dirt and dust marring your finish? Are you experiencing paint bleed-through? Are you juggling multiple tools and spending a long time cleaning your paint guns? It's my job to understand your headaches in the shop, and the issues that threaten your project deadlines.
Then I work with you to help. Sometimes this means a simple tweak to your process that delivers big impact. Other times, it means leveraging our in-house R&D resources to build new products and equipment that completely change the way you work.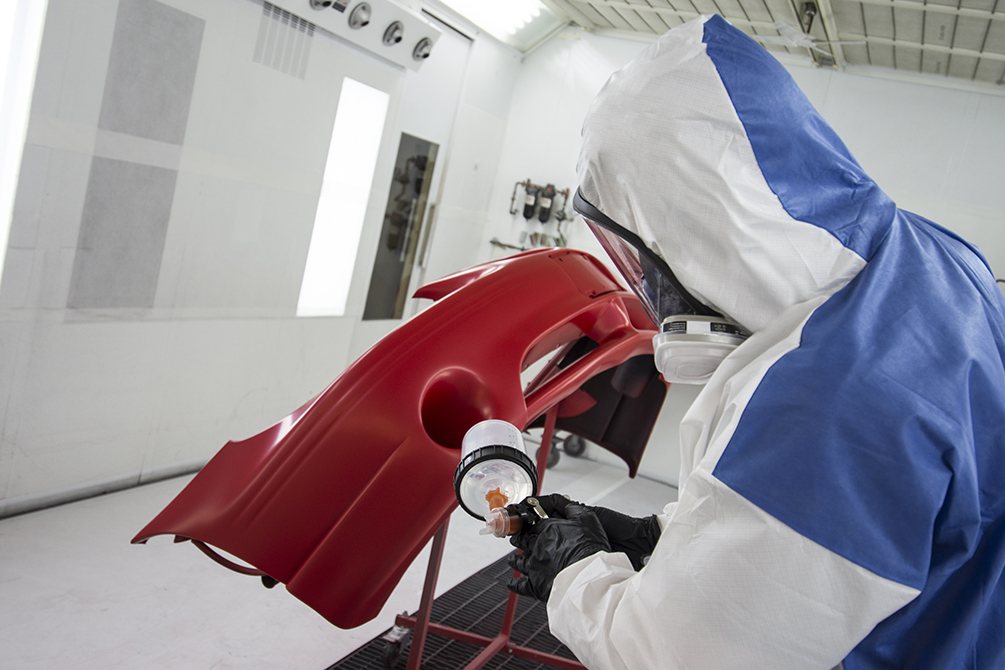 Staying ahead in the automotive market – from start to finish.
Over the years, we've become well-known for helping to drive game-changers across the painting process.
For example, paint mixing and clean up used to involve multiple cups and filters. Technicians had to transfer the paint components from cup to cup and through the filter. This process was not only messy, but also wasteful. The cleaning of reusable gun pots also requires a lot of solvent, which is expensive to buy and dispose of. That's why our R&D team created the 3M™ PPS™ Paint Preparation System, a closed system where the disposable liners and lids have built-in filters – a major efficiency booster that has changed the way you work.
On a similar note, painters typically have different spray guns for their various coatings – primer, sealer, clear coat, and even multiple guns for different base colours are not uncommon. Switching between these guns takes time, especially when you take cleaning time into account. We introduced the 3M™ Accuspray™ ONE Spray Gun, a single tool with five interchangeable spray heads, to help simplify your toolbox and speed up your job.
Learn more
How can we help you keep your competitive edge? For more information about 3M Collision Repair Products for paint preparation, application and finishing, go to: 3M.ca/collisionrepair