How much is your car painting process costing you?
"How can I improve productivity?" – this should be on the top of minds for every body shop owner and manager.
Improvements come down to finding ways you can increase quality throughout without overworking your technicians because inefficiencies in your painting process can cost you money.
Do you know how much you are spending or – better yet – how much you could be saving?
Time-wasters in your car painting process.
In paint preparation, some of the typical places where you can experience headaches and slowdowns are during paint mixing and clean-up.
Challenges include:
Having to juggle and clean up multiple cups, filters, coatings and colours.
Mixing more paint than you need and creating unnecessary product waste.
Transferring paint components can be messy and can slow down the cycle time (automotive painting process).
Cleaning paint guns and reusable pots is time-consuming and requires a lot of solvent, which is expensive to purchase and dispose of.
A lot of pride goes into an automotive painter's work; it is an art. You need to equip your shop with tools and products you can trust and will not only perform efficiently, but also live up to their high-quality standards.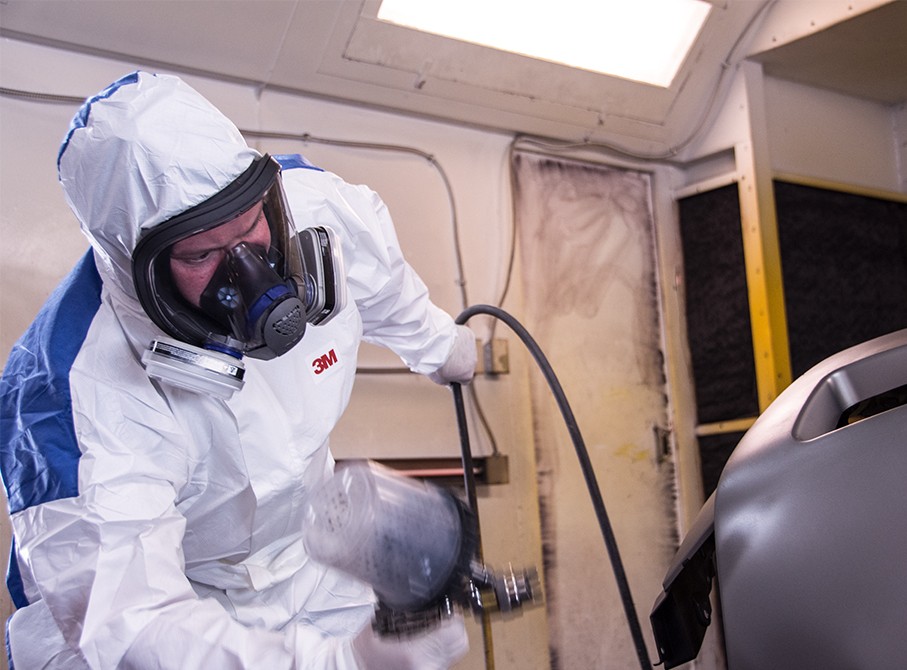 A more efficient painting operation for more paint jobs and labour revenue.
3M™ PPS™ Paint Preparation System was introduced to help eliminate these common barriers to productivity.
From mixing cups, collars, lids, liners, 3M™ PPS™ Adapters, and paint prep accessories, at 3M we have continued to evolve our paint preparation line based on real feedback from the industry. The entire line is dedicated to making a painter's job easier, so you can help more customers experience that new car feeling.
Expert tip: The 3M™ Accuspray™ ONE Spray Gun System is equipped with five sizes of interchangeable spray heads. This means you can use the same gun for all your coating applications – for the primer, sealer, base and clear coat. You get the precision you need without the big clean up.
By introducing the 3M™ PPS™ Paint Preparation System to your shop, you can help increase the number of paint jobs your auto body shop can do – and your labour revenue.
Calculator: find out how many more paint jobs you could be doing.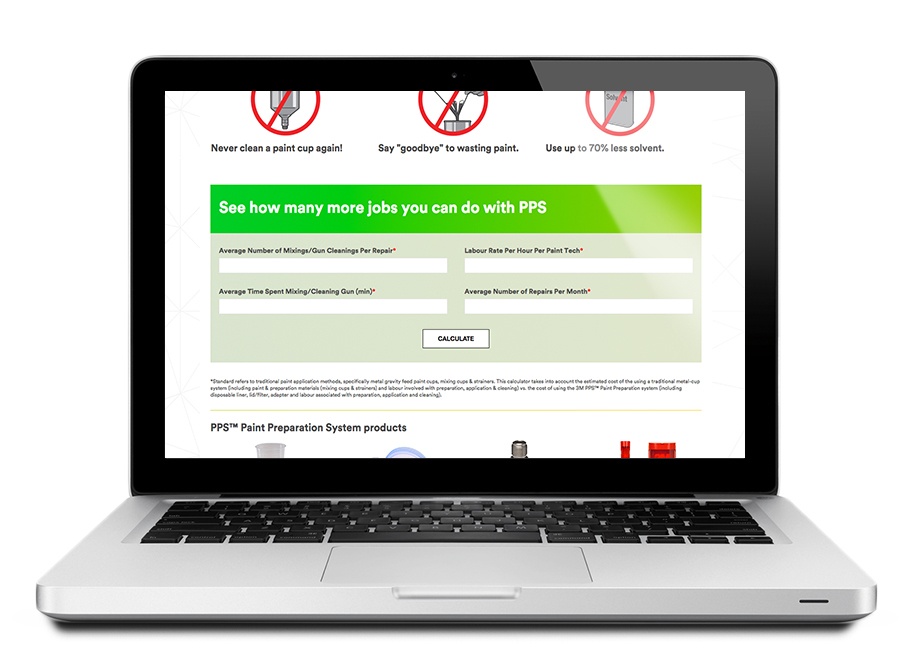 The 3M™ PPS™ Paint Preparation System Calculator analyzes some of your data from your automotive painting process, and factors in the estimated cost of painting with the traditional metal-cup system compared to the 3M™ PPS™ Paint Preparation System.
How much more profit could you make?
Visit the 3M Collision Repair website to calculate your productivity and cost-saving potential.