Wrapping up an extreme lab experience.
Vancouver. Calgary. Halifax. Fredericton.
This year we took the 3M™ VHB™ Tape Extreme Labs to campuses from coast to coast on an epic journey showcasing the strength of this unbelievable product, and searching for our next Research Scientist Intern.
The Highlights
Scores of students attended the events at the University of British Columbia, the University of Calgary, Dalhousie University and the University of New Brunswick. At each event, students had the opportunity to see firsthand how a bond made of tape can survive a sledgehammer. The demo was a hit with students, giving them a hands-on experience they had to see to believe!
"Extreme Labs certainly changed my opinion," said Rezwana Shawkat, a third year mechanical engineering student at the University of Calgary. "I certainly learned a lot about the product."
3M™ VHB™ Tape is a game changing product that can replace traditional fasteners like rivets and welds. It can bond dissimilar substrates, withstand extreme weather elements, bond and seal in one step, and thus expands design options for engineers. Students found these attributes of 3M™ VHB™ Tape especially intriguing.
By attending the events, students also had the opportunity to apply for an internship at 3M. This unique experience allows interns to learn new skills and expand on their academic experience by applying them in real life situations.
A live social media contest kept students engaged and sharing photos, all of which can be accessed on Twitter with the hashtag #VHBExtreme. One lucky winner at each event also walked away with a 3M prize pack.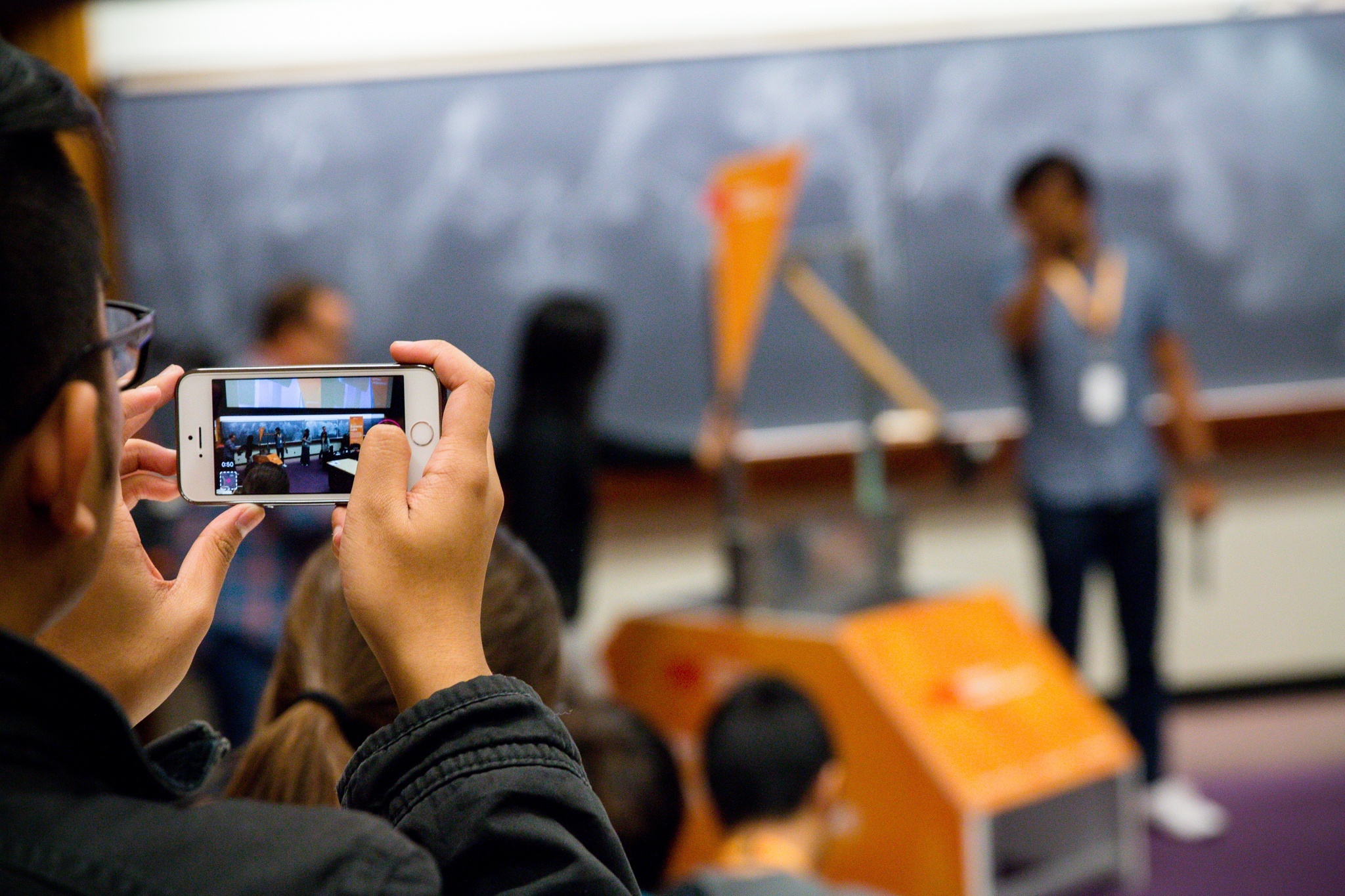 What's Next?
With the events wrapped up, the search for the next 3MTM VHBTM Tape Extreme Labs Research Scientist Intern ramps up. Students at all four universities had an opportunity to apply for an 8-month internship.
"Being on campus is an opportunity for us to be able to reach the next generation of talent," said Rebecca Kapogiannis, who is in charge of Employee Engagement & Recruitment at 3M Canada. "Investing in engineering students really helps us align with our focus on Science, Technology, Engineering and Math (STEM), which are significant areas of focus for 3M. These are areas in which we need to find great talent to help us to continue to move forward and be successful as an organization."
Stay tuned – the successful candidate will be announced soon. Follow the #VHBExtreme hashtag on Twitter for program updates.