Wind and solar farms: the supplier-contractor relationship.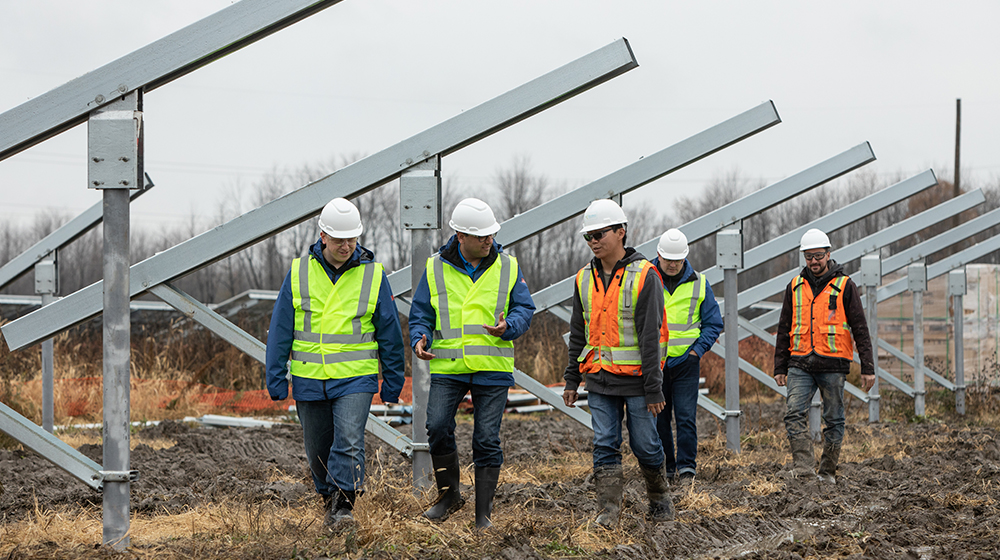 Renewable energy construction projects, such as wind farms and solar farms, are given what can feel like impossibly tight schedules.
The complexities don't stop there. Solar and wind energy projects are becoming increasingly intricate to manage and build. Yet, the expectations remain the same – wind farms and solar farms must be reliable and built to stand the test of time.
That is why I cannot stress enough the importance of strong partnerships – it's not a one stop shop. Suppliers and contractors must work collaboratively to achieve reliability and longevity for wind farms and solar farms.
Take for example the relationship that we have with Borea Construction, which has been built over the years on a strong foundation – a mutual level of trust.
Borea Construction and 3M's collaborative approach to renewable energy construction projects.
Honest conversations are what drive the Borea Construction and 3M relationship.
Together, we examine and brainstorm what makes sense and what just doesn't. Oftentimes, we come up with combined solutions, which is why we've been able to achieve such great success together.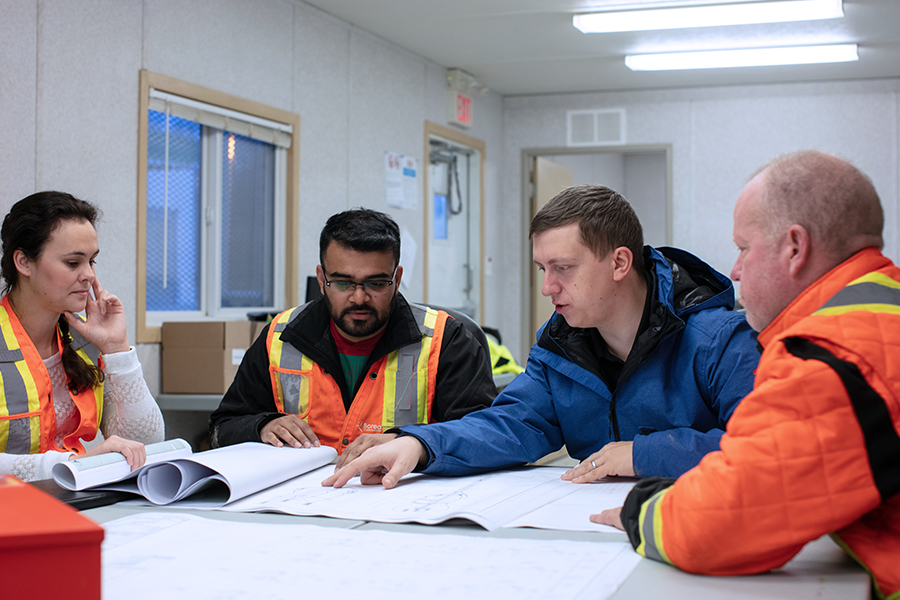 "Having that direct communication line with the technical team at 3M, like Paolo himself, gives us comfort…and [eliminates] the barrier between the Borea Construction team and 3M…We feel like that's the best way to have communication flowing so that we can get problems solved very, very quickly." – Anthony Siu, Electrical Field Engineer, Borea Construction.
Being a part of their journey has been rewarding to me as a professional – it's a good feeling knowing that you're helping improve Canada's carbon footprint.
Furthermore, the relationship with Borea Construction is important to 3M as a whole – helping drive sustainable solutions is a top priority across the company.
Watch and see how the Borea Construction and 3M relationship has helped drive solar and wind energy project success.
Why does Borea Construction trust 3M for their renewable energy construction projects?
Borea Construction has completed over 1/3 of all renewable energy opportunities across Canada. There are diverse and complex environments (i.e.: wet, cold, etc.) to consider, so it's critical to their project success that they have the expertise and technology to complete their projects on time, on budget, and of high quality.
To successfully complete renewable energy construction projects, 3M helps by providing:
Expertise
There is a strong level of expertise that our technical team can provide, whether that's consulting, training, etc. That is invaluable for companies like Borea Construction, because renewable energy construction projects happen fast and with the highest reliability.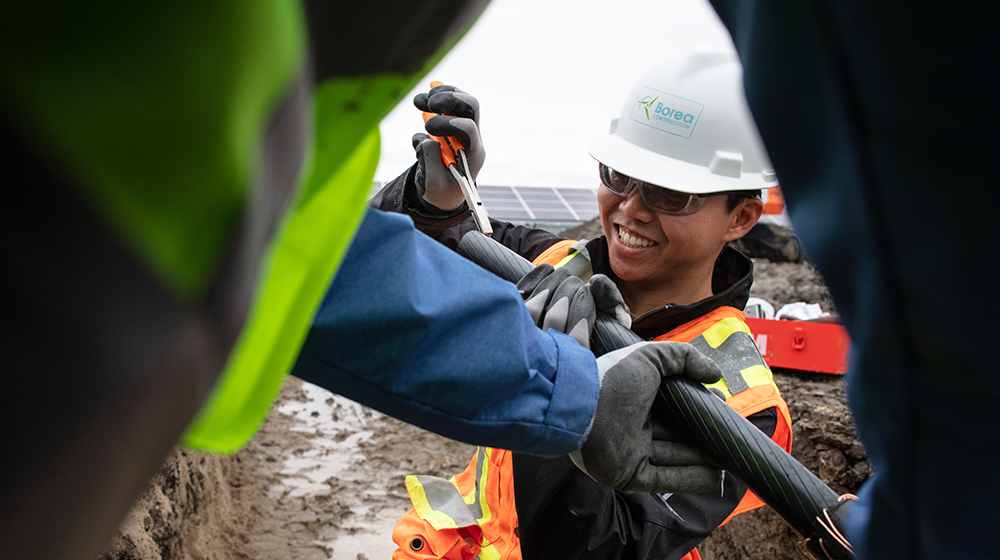 "A lot of our clients require we have training for the materials we are using, and 3M have been really helpful with that, by [ensuring] our guys perform their job the right way." – Ali Reslan, Electrical Field Engineer, Borea Construction.
Technology
Companies like Borea Construction trust 3M technology, like the 3M™ Cold Shrink Technology, because it delivers on its promise – a promise of quality and reliability. We've had products and cable accessories in the field for over 50 years – and they still operate today.
Have a question about your renewable energy construction project?