Why we invest in community development.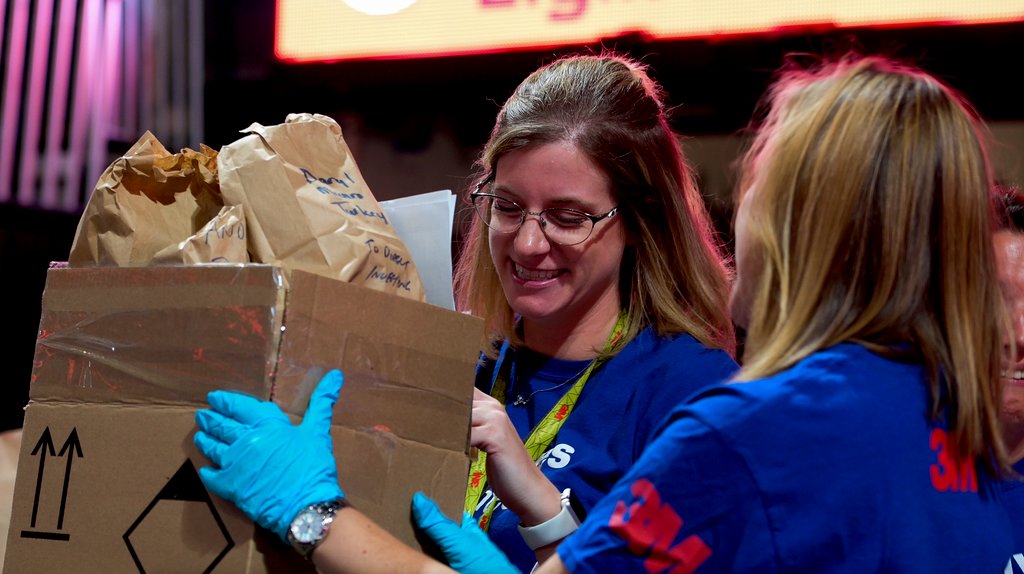 Helping to put a brighter future within reach. It's a calling that's core to what we do.
At 3M, we believe we have a responsibility to use our capabilities to "do good." That's why we intentionally invest so passionately in the communities where we live and work.
Whether locally, nationally, or internationally, we strive to improves lives and help build sustainable communities. Here are some of the ways we're proud to do this every day.
Local community development.
London, Ontario employees prepare to climb the tallest building in London to raise money for the United Way London-Middlesex.
Quick stats: In 2017, 3M Canada donated over $2,442,000 to communities across Canada, impacting over 180,000 lives.
We have offices, manufacturing facilities, and R&D labs in cities and towns across Canada. As a corporation, we strive to support the communities that host our operations. One way we do this is by donating to United Way chapters in cities we work.
We also empower 3Mers to volunteer with organizations they believe in. Last year alone, our team donated over 1,700 hours of their individual time. For example:
Our London, Ontario team supports The Salvation Army – Centre of Hope's Toy Drive and Hamper program. They also support local students through an annual Backpack Drive, and Start2Finish's weekly afterschool program.
In Morden, Manitoba, our team volunteers at the Morden Corn and Apple Festival. This year they also competed in the local combine pull competition to help raise money for the United Way District of Morden.
National community development.
We also believe in using our national reach to help power activities focused on education, development, and building the leaders of tomorrow. For example:
International community development.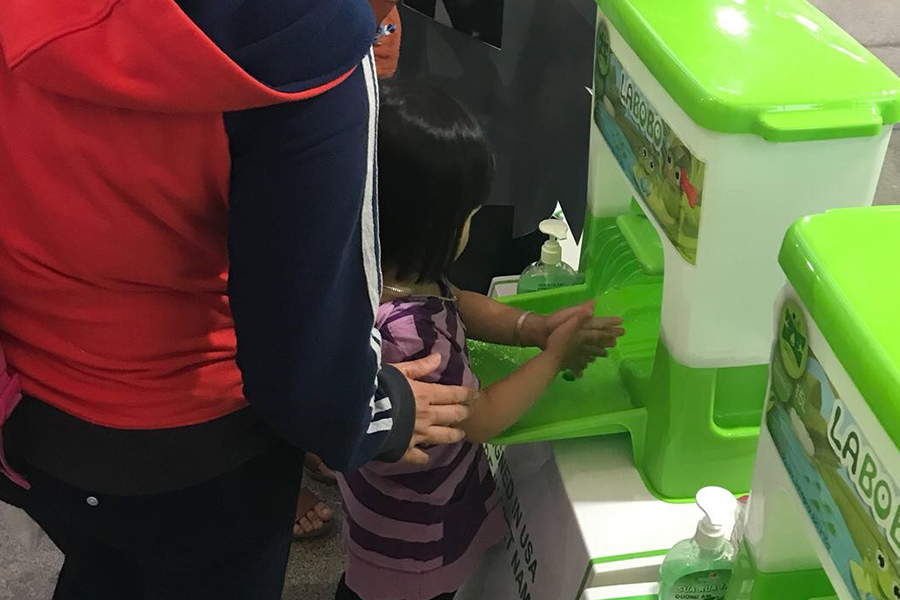 Through the 3M Impact program, a team of 3Mers helped a Vietnamese organization market the HappyTap, a handwashing station designed to teach local children the importance of hand hygiene.
We don't just export our products, we deliver our "good work" around the world.
3M Impact is one of my favourite examples of international community development.
What I love most about this program is that it was launched in response to feedback from our employees. They asked for an opportunity to make deeper, more meaningful, more lasting change in communities that need it most.
This initiative brings together interdisciplinary teams of 3Mers from around the world to respond to resource issues within communities overseas. The challenge at hand could relate to raw materials, water, climate and energy, health and safety, or education and development – whatever the community needs most.
Learn more about our commitment to sustainable development.
These are just a few examples of how we're helping to put a brighter, more sustainable future within reach.
To learn more about our community investments and other activities, sign up to receive our newsletter through the form below.