Why diversity is a competitive advantage.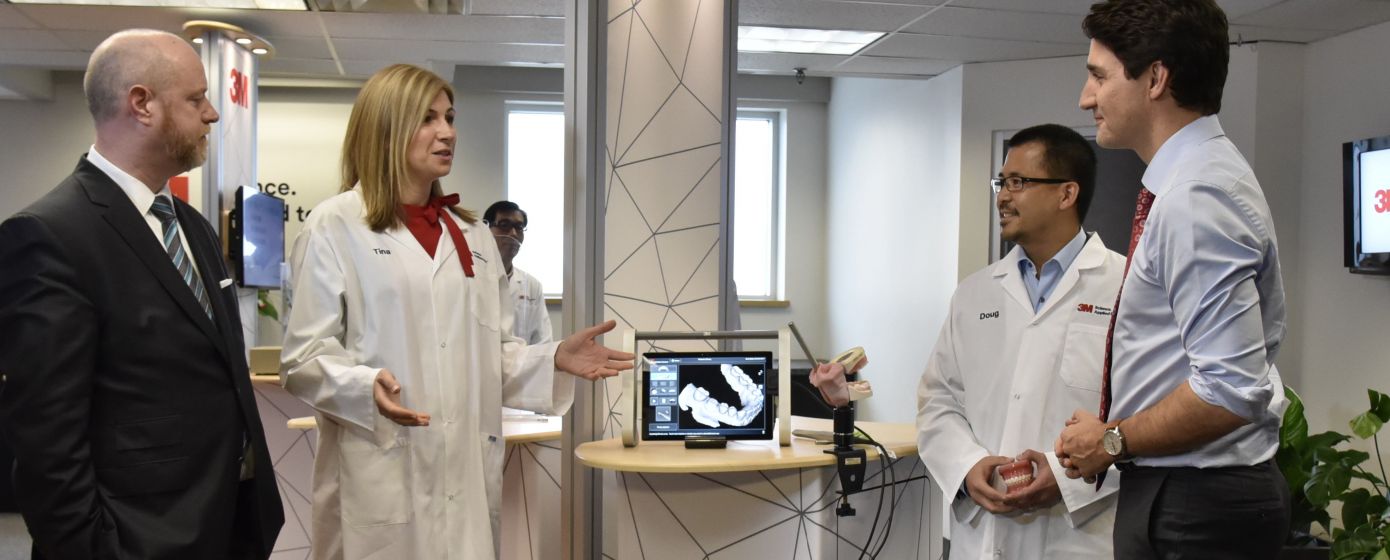 How do we solve some of Canada's most complex problems? By engaging an equally complex workforce.
Diversity allows us to think differently. Since joining 3M in 2011, I have seen the power of our diverse workforce to help solve problems, generate new perspectives, and foster creativity. I have also experienced the positive impact on our customers' businesses.
For us, diversity is not only a core value. It also delivers a tangible competitive advantage.
Why we invest in diversity.
At 3M, we believe diversity is an essential ingredient for innovation.
We place a high value on different experiences and actively solicit talent who brings them to the table. This includes culture, ethnicity, sexual orientation, age, gender, faith, and personality. We also look for a variety of skillsets, education and professional experience across disciplines like business, art, science, technology, engineering, and math.
And we are not alone. The importance of nurturing a strong, multifaceted workforce is a national priority.
Recently, I had the privilege to meet with Prime Minister Justin Trudeau at our London-based lab to discuss our shared commitment to diversity and innovation. Like us, the prime minister has often spoken to the importance of celebrating and empowering differences to help provide the right tools and technologies and ensure the Canadian economy prospers for years to come.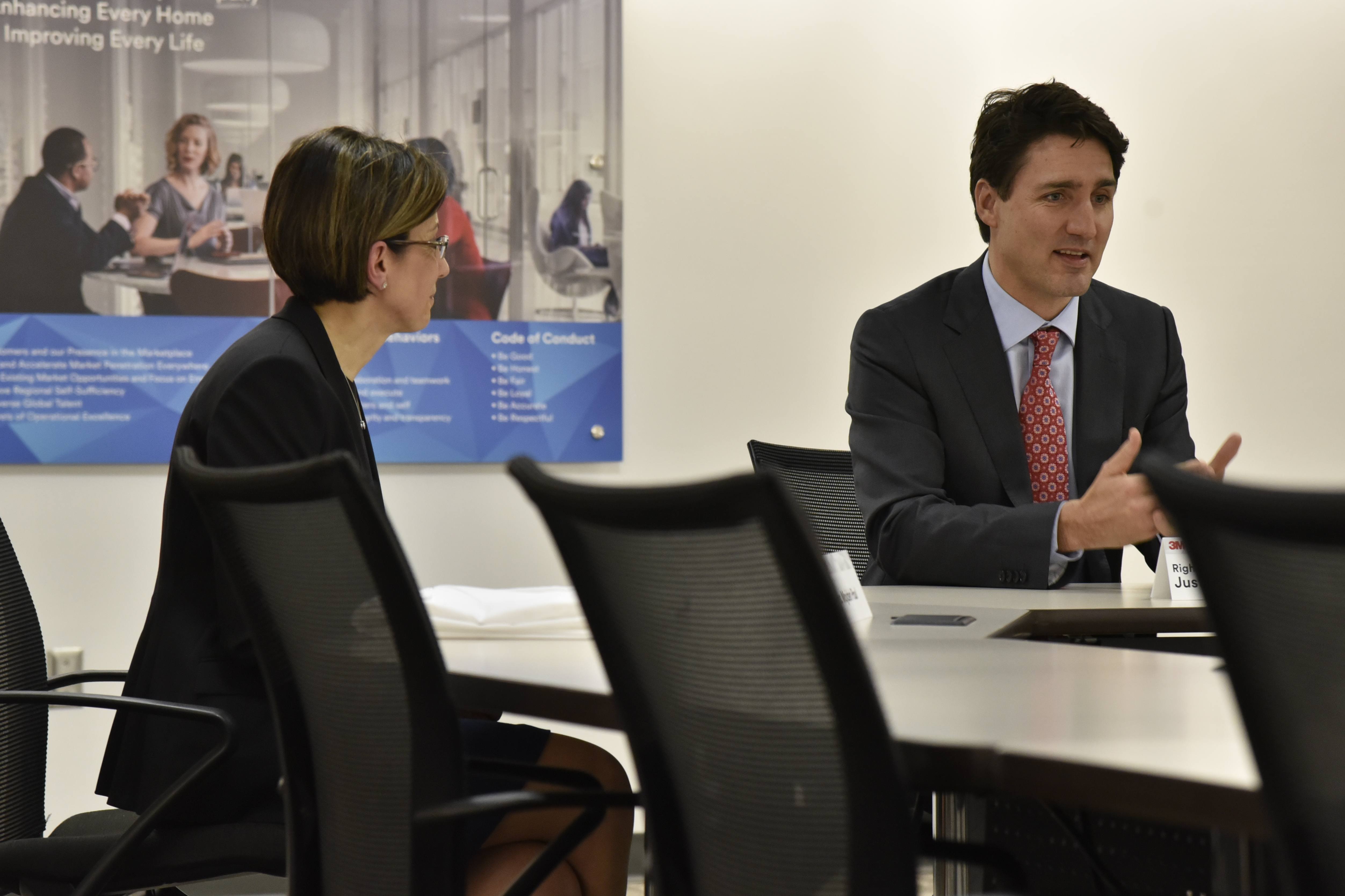 Recognized for diversity: 3M is the recipient of the 2017 Catalyst Award, and has been named one of Canada's Great Places to Work and Top 100 Employers multiple times.
What diversity means for business.
As a global enterprise, we see how diversity drives business.
Inge Thulin, our CEO, President, and Chairman of the Board, often attributes our rising stock price in part to our commitment to diversity. Around the world, we leverage our collection of unique experiences to help solve our customers' challenges, or identify new opportunities in the market.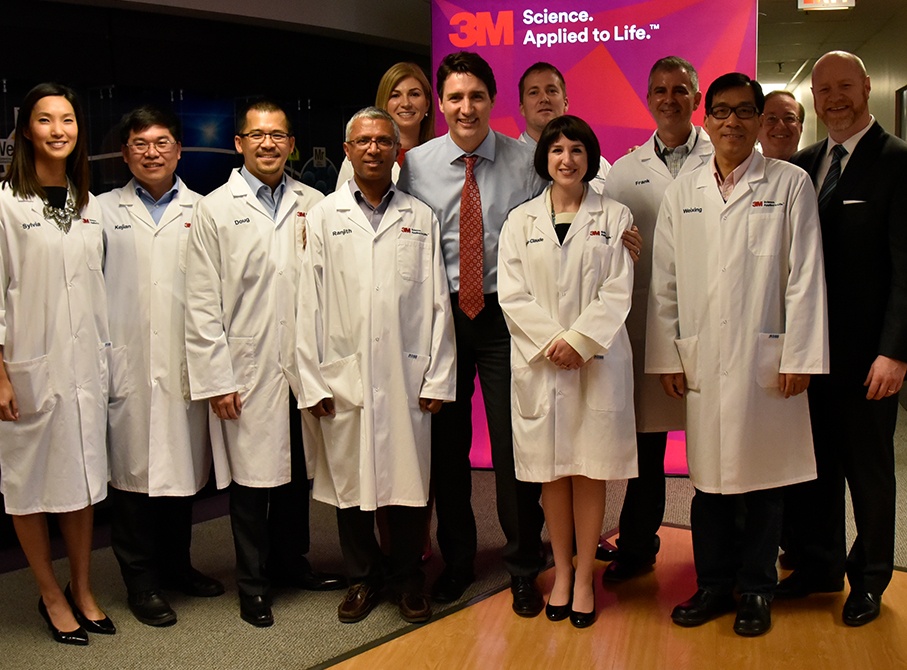 Diverse thinking and collaboration helps us drive innovative solutions. For example, we are well known for applying our technology platforms in different and unexpected ways.
Our adhesives technology allows us to develop strong enough adhesives for application in buildings and planes, but the same technology allows us to develop and manufacture gentle enough adhesives for application to human skin.
By thinking differently, we're able to make these small, strategic pivots that help our customers be more competitive.
Learn more about diversity at 3M.
I am proud and honoured to be leading a diverse team that is helping to build a resilient economic future for Canada.
To learn more about our commitment to diversity in the workplace visit our Careers website.
Get the latest science news from 3M Canada.