What is hand-arm vibration syndrome and how can I prevent it?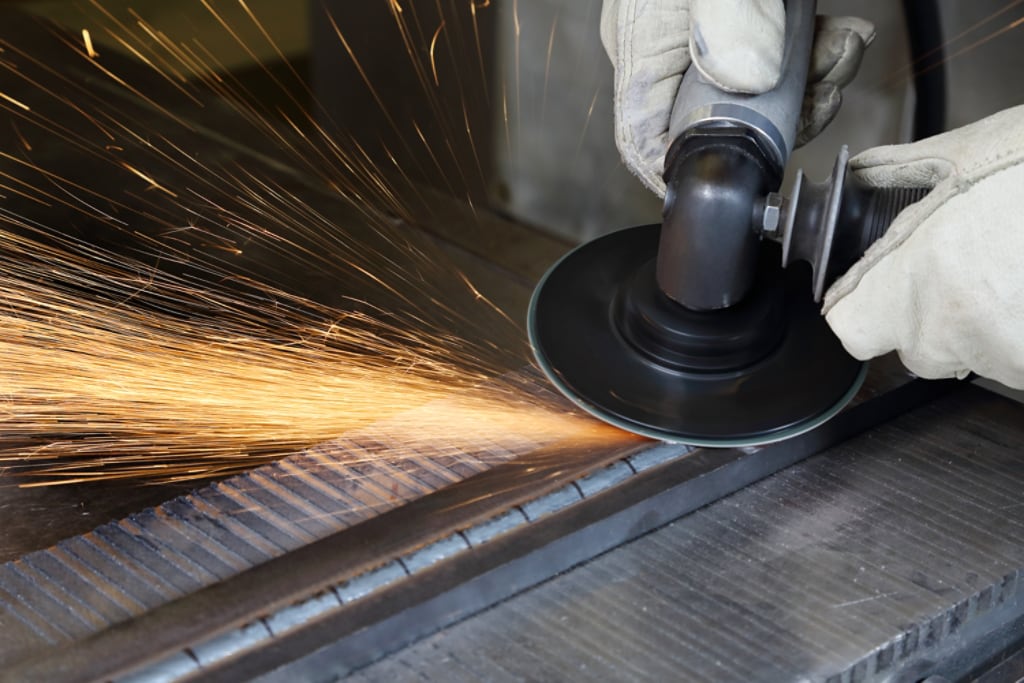 Keep your team well-protected during every step of the metalworking process. Whether your crew is grinding, finishing or sanding, being aware of the risks at each point in the job is key to mitigating them.
Hand-arm vibration syndrome (HAVS) is one of the risks of using abrasives. HAVS refers to a collection of musculoskeletal conditions, like vibration white finger and carpal tunnel syndrome, caused by the vibration of abrasive tools. From tingling and white fingers to red fingertips, aching hands or fingers and loss of strength and dexterity, the symptoms and conditions become more severe and irreversible over time.
Effective ways to prevent HAVS injuries.
A recent study conducted by 3M found that 86% of respondents did not report HAVS as a "key concern,". Yet 72,000 to 144,000 HAVS cases are reported in Canada each year.1 While Canada's occupational safety and health standards don't specify limits to vibration exposure, there are simple and effective ways to prevent HAVS injuries for your team.
HAVS injury prevention starts with selecting the right tools and abrasives. In independent testing, 3M abrasives containing precision-shaped grain technology were proven to significantly reduce HAVS injury risks like operator fatigue and vibration exposure. Here are some tips for choosing the right products to reduce HAVS injuries:
Beyond the products you choose, working conditions and how your workers' grip and handle their equipment contribute to the HAVS injury risk level. Here are some things you can do:
Look for opportunities to eliminate, modify or even mechanize tasks that involve high levels of vibration or that demand bending wrists in excess. You can also try having your team alternate between vibrating and non-vibrating tasks.
Ensure the working environment is not too cold, as cold environments can further impair blood circulation.
Use vibration sensors and tool timers to measure and monitor vibration exposure and reduce the impact of tool vibration.
To learn more about how you can help your team reduce their risk of a HAVS injury, download our Abrasives Safety Assessment Guide, visit 3M.ca/SafetyBuiltin, or contact a 3M expert today by filling out the form below.
References
Noise and hand-arm vibration compared Tyrolit basic 2in1 Wheel and 3M™ Cubitron™ II Fibre Disc 982C – According to independent testing by Fraunhofer Institute.
Noise and hand-arm vibration compared Tyrolit basic 2in1 Wheel to 3M™ Cubitron™ II Depressed Centre Grinding Wheel – According to independent testing by Fraunhofer Institute.