What does the future of transport hold?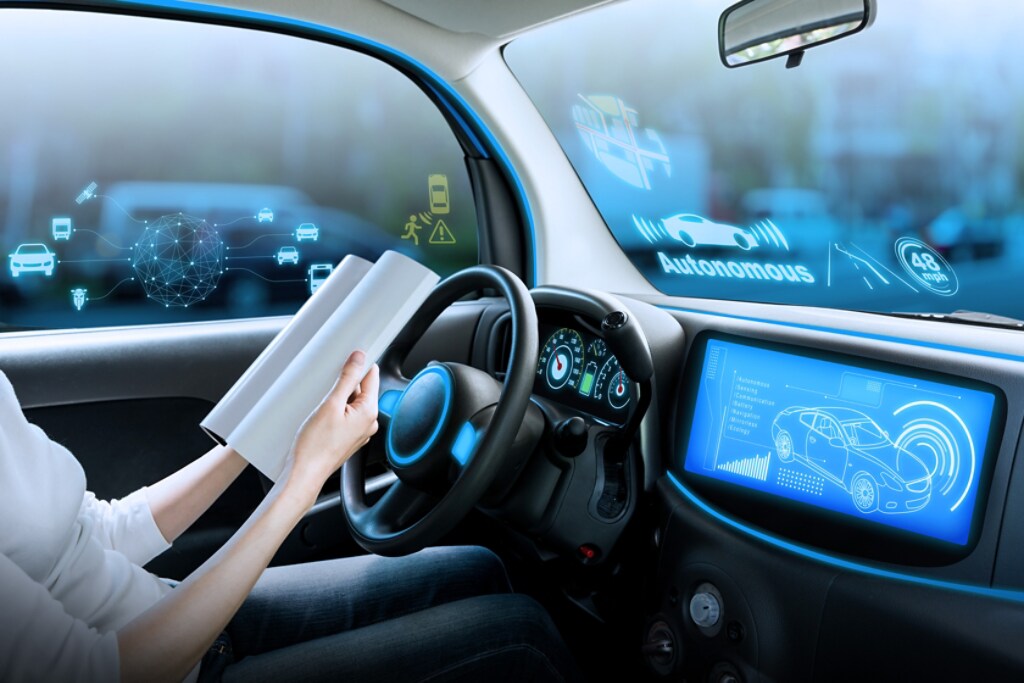 From commuting to work to hopping on a bus, autonomous vehicles are changing the way we use transportation. In many ways, though, the future has already arrived.
Autonomous driving features and electric cars are now on the market. Once roadways can match the infrastructure needed to safely accommodate these futuristic vehicles, we will see revolutionary changes in car technology.
The future of transport – what to expect.
Autonomous cars
In just over a decade, the first fully autonomous cars could be gracing our roads. With driving assistance already available, these new technologies will continue to become the norm, requiring adaptation within our infrastructure. The primary technologies required in autonomous cars are sensors, software, and connectivity.
Sensors – Cameras and light-detection systems can already be found in cars that can help the car to navigate.
Software – Capturing data is one piece of the puzzle, analyzing it and making decisions to brake, steer, and navigate is where software plays a key role in autonomous cars.
Connectivity – Cars need to be connected to monitor conditions such as weather changes and traffic buildups to navigate effectively.
While some autonomous cars will be available in the next decade, it's difficult to envision them becoming ubiquitous until 2040. This timeline heavily depends on how we address these challenges:
Federal and provincial regulations to be designed specifically for autonomous cars.
Insurance companies will need to determine how to insure driverless cars.
The cost of autonomous technology must come down for driverless cars to go mainstream.
The apprehensive public perception of autonomous cars needs to be shifted.
Electric cars
The market acceptance for zero-emission vehicles still has some catching up to do. Although electric cars are already on the market, the practicalities of owning one – longer recharge time for instance – still weighs heavy on the minds of consumers. The key for this segment is to alleviate customer problems first.
One exciting development is the potential realization of ACES (Autonomous, Connected, Electric, Shared) vehicle concepts. This concept proposes a low-cost per use autonomous electric car that can be summoned from any connected device, enabling users to be less dependent on car ownership. This concept, if realized, can change the lives of many people who struggle with access to healthcare, public services, and other vital support networks.
Hybrid cars
Many new hybrid cars come with both electric and gasoline options, and the benefits of both worlds can be appealing. The efficient acceleration from the battery with the ability to drive for miles without a charge is an enticing one. However, there's added cost and weight of carrying two different kinds of systems in one hybrid car. A lightweight solution could unlock huge potential for the future of transport.
Solar cars
Solar power is another alternative source of vehicle energy, and solar cars could be hitting the markets in just a few years. However, realistically, they may not be the most dominant category in the future. Solar energy may best be used to power certain elements such as the battery or certain car accessories.
Energy companies are also looking at building solutions like charging stations that draw power from rooftop solar panels, which could power electric cars.
Autonomous public transport
Buses and shuttles are already making use of driverless technology in cities such as Paris and Minneapolis. Many parks and museums use autonomous vehicles to shuttle visitors within the space, while driverless busses are also being used to transport passengers from one train terminal to another.
Mobility services
There are several developments taking place in this segment. Mobility services cover all transportation solutions that are not a private vehicle and not part of public transportation, including rideshares, bikeshares, and more.
Mobility services, coupled with the waning desire to own a car and better public transportation services, can have a big impact on how we travel in the future. Bikesharing, and ridesharing, are already in practice with the advent of app-based technologies that help people hail a car whenever they need one.
It's predicted that this space will grow in urban areas and even expand to smaller towns as it gains more acceptance and popularity. The ability to access a car while avoiding the cost of owning one is something that many automakers are eyeing closely.
Expert speak: Simultaneous adoption of autonomous, electric, and hybrid vehicle technology, combined with reduced demand for private ownership can result in a much-improved carbon footprint for our planet.
The future of transport is an exciting one. At 3M, we have been working to improve road safety for nearly 80 years and are applying our core technologies to provide solutions to infrastructure challenges that stand in the way of making this future a reality. To learn more about how we are working in this space, read more about our road safety and connected roads initiatives.