V.E.I.N.S.S. series, part six. Ways to help improve skin integrity and skin health.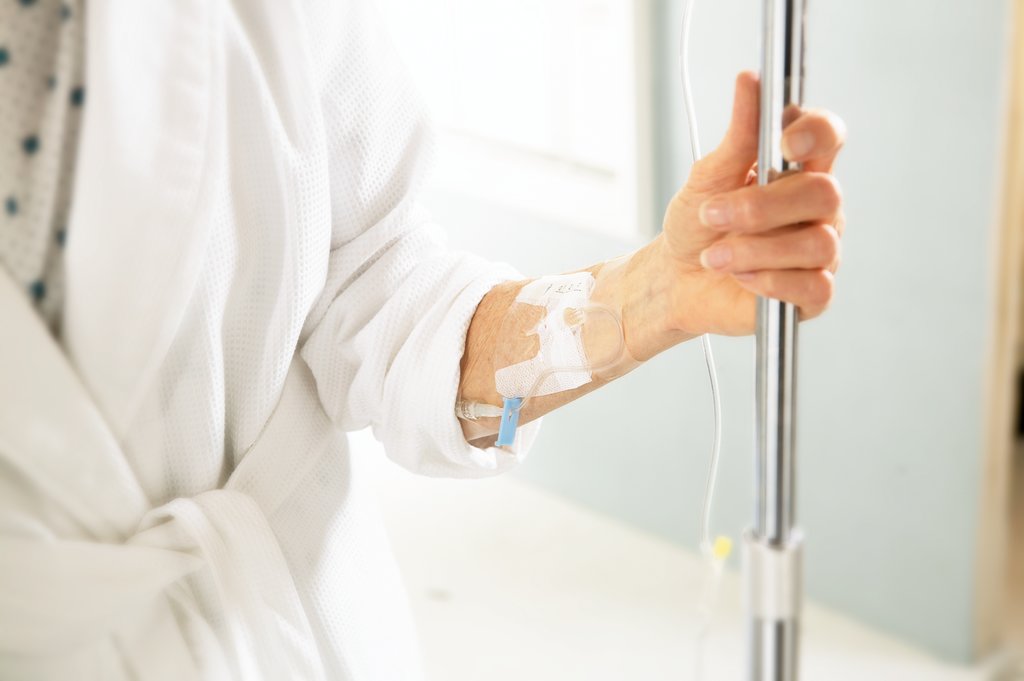 We discussed in V.E.I.N.S.S. Series Part 5 that dressings and sutureless securement devices play a vital role in protecting the vascular access site from contamination.
They help to keep the device in place without movement, while also helping to minimise complications. The benefit of using these adhesive products is longer dwell time, better patient comfort, and positive patient outcomes.1
Why is skin health and skin integrity important?
Healthcare professionals should be especially diligent when using adhesive products because they are not risk-free. Each time an adhesive product is removed, superficial top layers of the stratum corneum are removed (similar to a mechanical exfoliation). Over time, repeated application and removal over the same area can reduce the stratum corneum's protective layer, making the area vulnerable to injury.
Early skin damage may not be visible to the naked eye. However, any erosion of the stratum corneum initiates the body's inflammatory response. Edema, pain (an early sign), erythema, and increased cellular permeability, seen as increased moisture on the surface of the skin, can begin to manifest. If the cause of the inflammation is not addressed early enough, skin damage can worsen, and a cascade of complications can ensue, such as denuded skin, blisters, or partial thickness wounds.
Catheter migration or dislodgment due to inadequate securement of the site can result in delayed treatment. Compromised skin integrity increases bacterial colonisation at the site, increasing risk of blood stream infection. Therefore, we should emphasise the importance of skin health matters because it is our first line of defense against bacterial invasion.
How can you help ensure skin health and skin integrity?
For patients requiring a vascular access device, diligent monitoring of skin integrity is essential because it may help prevent skin stripping and other medical adhesive-related injuries.2 Medical adhesive-related skin injuries (MARSI) may occur on any patient, anywhere, at any time. If the person has an adhesive product in place, they may be at risk.
MARSI is defined as "an occurrence in which erythema and/or other manifestations of cutaneous abnormality (including, but not limited to, vesicle, bulla, erosion, or tear) persists 30 minutes or more after removal of the adhesive."2 Skin injuries associated with adhesives may present in a number of ways, including skin stripping, tension blister, skin tears (cause related to mechanical trauma), irritant contact, or allergic dermatitis, as well as maceration or folliculitis.2
For many patients, MARSI is preventable, and there are many ways that the risk of MARSI can be reduced. These include:
Identifying patients at risk and knowing intrinsic and extrinsic risk factors.2-5
Intrinsic Factors:
Age extremes
History or current dermatological conditions (e.g. eczema, epidermolysis bullosa, and pyoderma granulosum)
Chronic disease, such as diabetes, immunosuppression, vascular insufficiency, chronic and renal disease
Malnutrition
Dehydration
Extrinsic Factors:
Prolonged exposure to moisture
Radiation therapy
Photo damage
Medications (anti-coagulants, chemotherapy, corticosteroids, NSAIDs)
Repeated tape
Assessing and monitoring for early signs of skin damage. The CVAA Guidelines recommend including skin integrity —"look, feel, and ask" — as part of regular VAD site assessment.5
Protecting the skin by using a skin protectant. Skin protectants act as an interface between the skin and the adhesive, helping reduce the damage to the stratum corneum.
Selecting the right adhesive for the right situation. When choosing an adhesive product, consider why it is needed, for how long, where the adhesive will be placed (flexion area vs. a flat plane), and patient condition (risk factors).2
Applying and removing adhesives properly. Adhesive products are everywhere in healthcare. However, many healthcare professionals have never been taught how adhesives work, how to apply them to get the best wear time, and removal techniques to help reduce the risk of injury.2
In Part 1 of this series, we discussed the importance of best vessel health preservation. Blood stream infection is a risk to the patient's veins as well as their life. Skin, like our veins, is finite. Vessel health can help maximise patient safety, improve the patient's experience, and reduce damaging complications.
In this series, we have explored ways that we can not only help improve vascular health and access, but also improve patient outcomes. Our calls to action are:
Adopt a proactive, prevention-focused approach to PVAD site assessment.
Increase healthcare professionals' knowledge of adhesives products, application, and removal skills.
Identify early signs of skin damage to preserve vascular access device function.
Learn more about how to improve skin integrity and skin health.
For more information on skin integrity and skin health, contact a representative by filling out the form below.
References.
Hill, S., and Moureau, N. 2019. "Right Securement Dressing and Management," in Vessel Health and Preservation: The Right Approach for Vascular Access (Moureau, N.L. ed.). Open Springer: 3-8.
McNichol, L., Lund, C., Rosen, T., and Gray, M. 2013. "Medical Adhesives and Patient Safety: State of the Science: Consensus statements for the assessment, prevention, and treatment of adhesive-related skin injuries," in J Wound Ostomy Continence Nurs 40(4): 365-80.
LeBlanc K. and Baranoski, S. 2011. "Skin tears: state of the science: consensus statements for the prevention, prediction, assessment, and treatment of skin tears," in Adv Skin Wound Care 24(9)(suppl 1): 2-15.
Bryant, R.A. 2012. "Types of skin damage and differential diagnosis," in Bryant, R., Nix, D. (eds.) Acute & Chronic Wounds: Current Management Concepts 4th ed. St Louis, MO: Elsevier Mosby: 83-107.
3M. State of skin: elevating the science of skin management. Available at: http://engage.3m.com/State_of_Skin
Canadian Vascular Access Association. 2019. Canadian Vascular Access and Infusion Therapy Guidelines. Pembroke, ON: Pappin Communications.
Disclaimer: Karen Laforet is a 3M-sponsored blogger. The opinions expressed in this article are those of the individual.