Three tips to help you land a STEM internship.
Internships in STEM – Science, Technology, Engineering, and Math – can help you build valuable career experience before you graduate. But the opportunities are in short supply.
Programs like the 3M™ VHB™ Tape Extreme Labs help us attract STEM students from across the country. Which ones rise to the top of the candidate pool?
Here are my top three tips to help you land a STEM internship.
1. Deepen your research
How much do you really know about a company, and the internship opportunities it might afford you?
Most students are shocked to learn how many 3M technologies they've encountered without knowing it. 3M™ VHB™ Tape is used for bonding materials within a wide range of applications including, aerospace, transportation, construction and electronics.*
Challenge your assumptions. You might be surprised by what you uncover.
2. Expand your job search
STEM internships shouldn't be limited to the lab. Don't be afraid to consider other job descriptions.
Products like 3M™ VHB™ Tape are used by many different professionals "in the field." Engineers use it to tackle manufacturing challenges, like withstanding harsh conditions. Designers use it to improve aesthetics. Production managers use it to boost productivity.
Each of these roles offer meaningful career development with STEM at their core.
3. Be ahead of the curve
How do you make a memorable impression? Tell them something they don't know.
Sharing a unique solution or technique is a surefire way to impress. For example, 3M™ VHB™ Tape is a little-known secret in the engineering community. While it's been on the market since 1980, many designers don't realize this tape can replace – and outlast – rivets, welds, and screws for many applications.* Due to its viscoelastic properties, 3M™ VHB™ Tape distributes and absorbs stress across the entire bond line leading to enhanced durability of the bond.* Additionally, no fasteners means a more aesthetic look to the final assembly.
A bit of "insider knowledge" can make a big impact on prospective employers.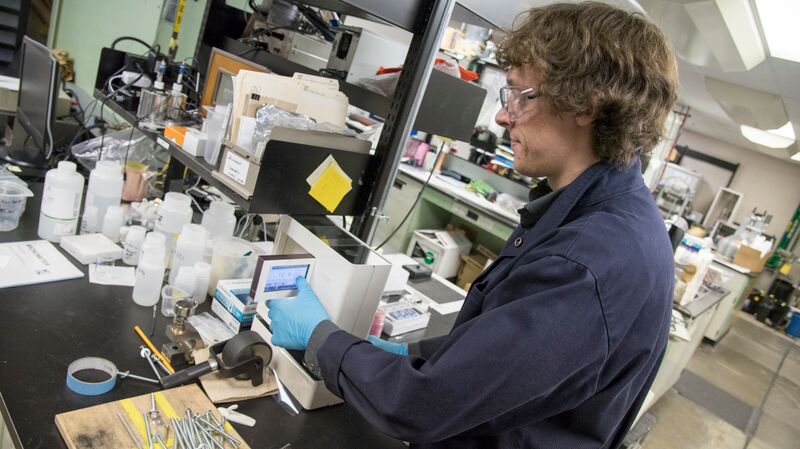 Get more internship tips
Learn more about the Extreme Labs intern experience.
References:
*3M™ VHB™ Tape can be used in a number of different applications to bond different substrates. Visit www.3m.ca/vhb to find detailed data sheets.