Three things I learned from my STEM internship.
Doing an internship can be a fast-track for career development – especially if you are pursuing a career with a focus on Science, Technology, Engineering and Math (STEM) disciplines. For many, it is the first "real-world" opportunity to apply what we learned in academic experiences.
It can feel intimidating, but it is totally worth pushing out of your comfort zone.
In 2016, I had a chance to explore these benefits first-hand when I joined 3M as the first 3M™ VHB™ Tape Extreme Labs Research Scientist Intern. I attended an on-campus event at Queen's University, where I learned about the company and their 3M™ VHB™ Tape, and was invited to apply for this internship.
Since landing the job, my experience has been far beyond what I expected and I have developed skills that will help me as I prepare for my next challenge: graduate school.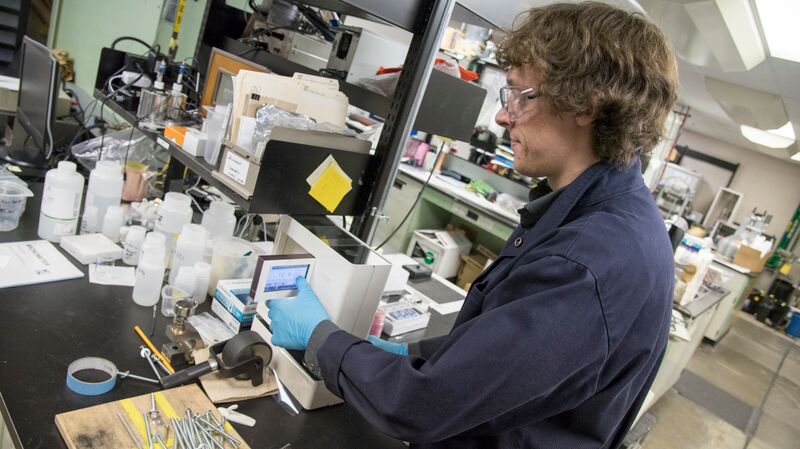 "Here's a pro tip: don't be afraid to ask for help. Most people are more willing to help than you think." – Emmett, Research Scientist Intern, 3M Canada
What my internship taught me
Here are three key skills I will take from my experience in the 3M lab that I believe would benefit all STEM students:
Investigation: When you're given an opportunity to hone those research skills you learned in the classroom, grab it! This was one of the most exciting aspects of my internship. Dig deep into your subject matter, learn from those around you, and then apply what you learned to your project.
Problem solving: Always remember there are multiple ways to tackle the same problem. If one method doesn't work, be open and flexible to try something else.
Collaboration: Working with others and developing people skills is one of my most important takeaways. Team goals can be achieved when everyone shares ideas and develops strategies together.
Looking for a STEM internship?
Are you on the hunt for an internship opportunity?
Talk to your Academic Advisor, or check out the Careers section for companies you are interested in. 3M Canada, where I interned, is always posting new opportunities.
If you think my intern experience sounds cool, check out the 3M™ VHB™ Tape Extreme Labs website.
You won't regret it.