Three signs it's time to replace your floor pads.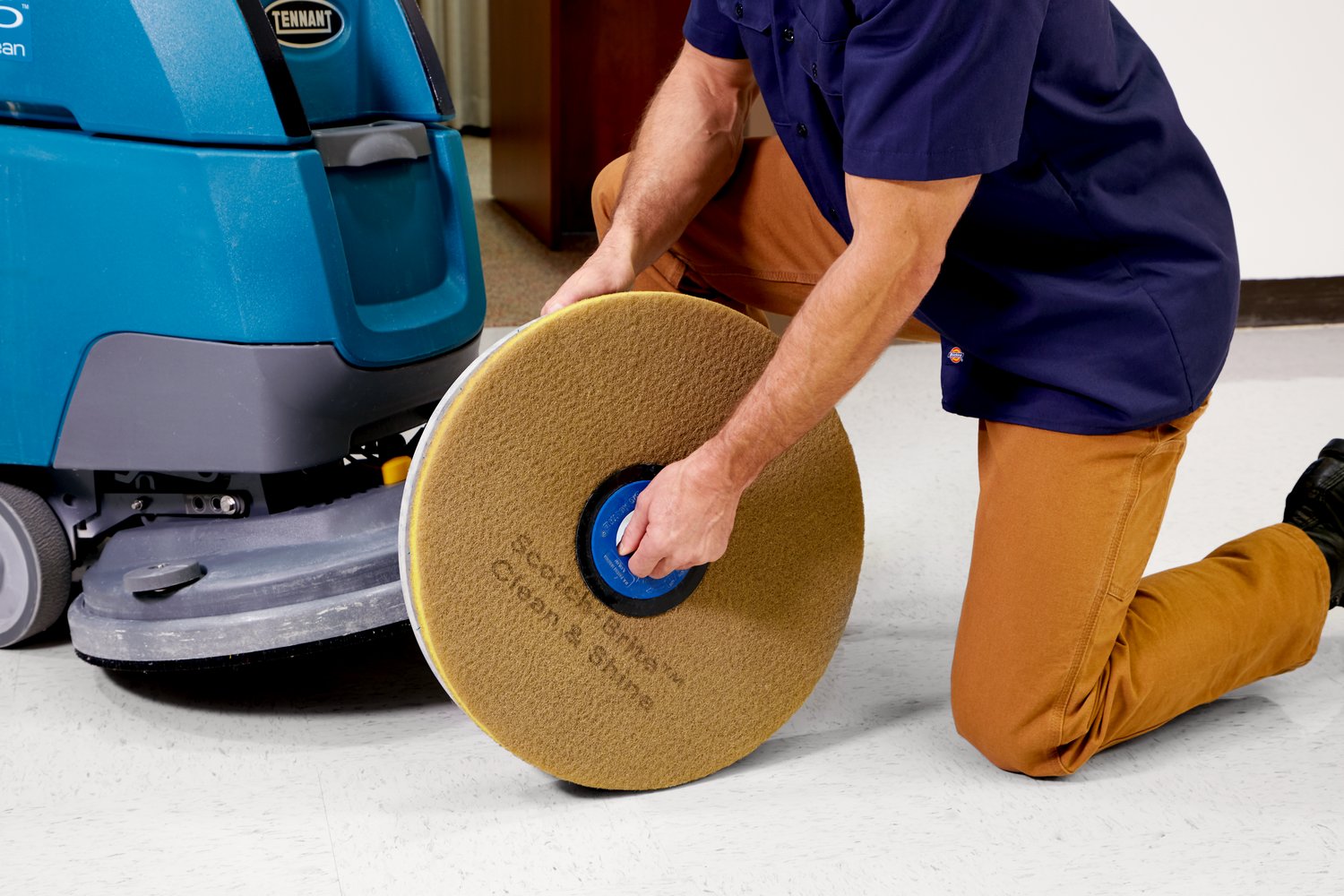 Efficiency and productivity go a long way, especially in the commercial cleaning industry. The old adage, 'time is money', is especially true in the commercial cleaning industry. Floor pads need to be regularly assessed for any signs of wear and tear that can impact your and your team's work. It's important to recognize when you need to replace them so your team does not struggle with delivering optimal results in the required timeframe.
Signs you should look for in your floor pads
1. Declining Performance
The easiest way to know if your floor pads need to be replaced is if you notice they are not working as well as they once used to during routine floor maintenance trips. When the colour fades and particles start falling off, it's time to swap your floor pads.
2. Appearance
Visual appearances are a good cue to know if your floor pads are still effective. With products such as the Scotch-Brite™ Clean & Shine Pad you will notice a distinct colour change from gold to yellow. These pads also come with a spray-coated layer that wears off providing your cleaning staff an indication that change is required.
3. Condition
While going through the routine processes of cleaning and rinsing the pads after a floor buffing job, if a lot of wear and tear is noticed because of residual dirt and debris, it can be a sign to replace your floor pads.
Making a better choice
Consistency, endurance, and performance are major factors to consider when you buy floor pads. Technical support is also important. You need to use the right floor pad for the type of floor you are looking to clean, maintain or restore to achieve the results you are looking for. The costs that you incur with misuse of floor pads and having to replace them can be reduced if you choose the right kind of product right at the start.
Expert tip: Productivity and durability can be maximized doing the basic things well. Decreasing the amount of soil on the floor reduces the need for a scrub and a strip of a floor. Floor pads with fibres or ones that are coated with abrasive resins also help the pad withstand chemicals, increasing their lifespan.
Going forward, labour and product costs will continue to increase. But, just by making a few choices, you can ensure that your flood pads offer good performance in a cost-effective manner.
Learn more
For more information, contact 3M at 1 (800) 364-3577.