The science of Post-it® Notes.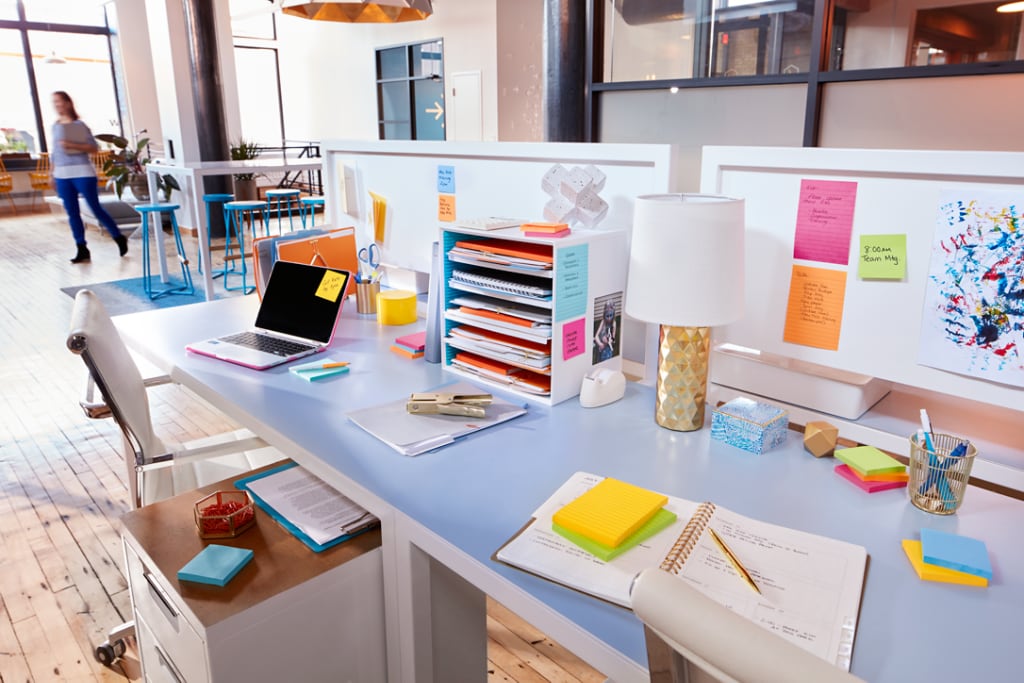 It's a simple part of your day.
Jotting down your thoughts, to-do lists, and tasks on Post-it® Notes is a part of your routine to help keep you organised, both at work and at home.
But, did you know that there's a whole lot of science that goes into the simple act of writing on a note and sticking it up on a board, wall, or any other surface that's close to you?
3M's technologies have evolved over the years and the result is a solution that's rooted in our science of stickiness. Here's what is involved in the creation of Post-it® Notes.
Science of Post-it® Notes: It's all about adhesion and cohesion.
Before we get into how Post-it® Notes work, let's deconstruct what adhesion and cohesion are. Adhesion is the bond between the adhesive and the substrate that it sticks to, while cohesion is the bond within the adhesive itself.
The adhesive provides the tack, the formation of a bond when it's brought into contact with a surface. Cohesion, on the other hand, helps provide the shear strength that makes your Post-it® Note stick to a surface while also holding its weight.
Our range of Post-it® Notes are special due to the numerous technological advancements that have taken place in its adhesive technology and the paper that we use. Ever seen a Post-it® Note curl after you've applied it? Or leave a residue behind?
The secret is in the adhesive technology, which helps to allow the note to stick strongly to a variety of surfaces without leaving any residue behind.
The same science — with many different applications.
We have a wide range of Post-it® Notes that are designed for different applications. Here's what you can use them for: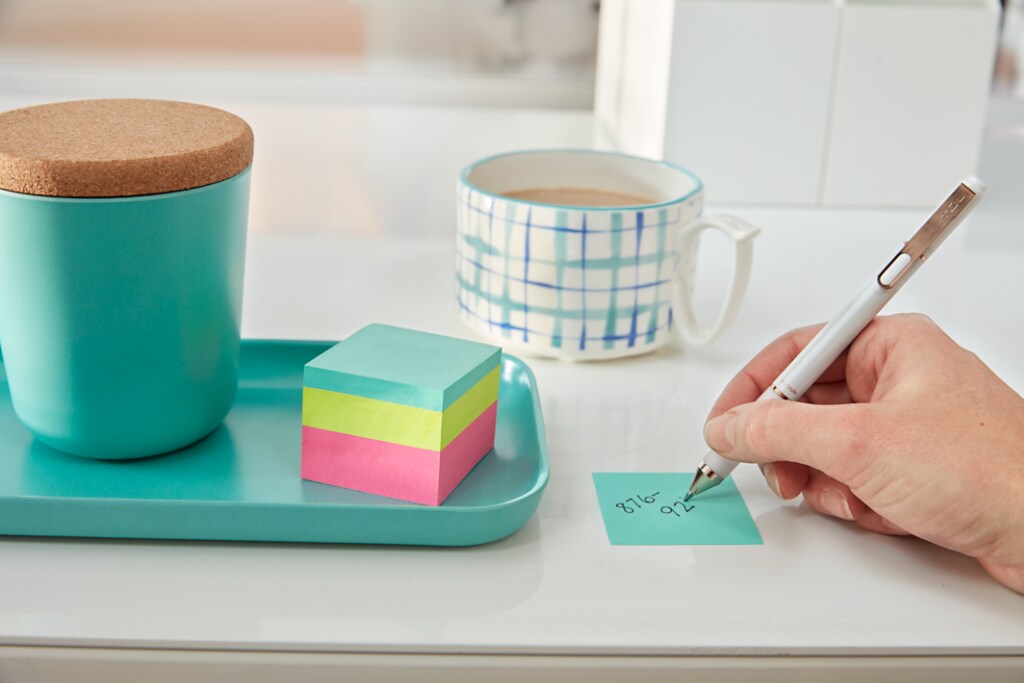 While all of our Post-it® Notes are designed to have a wide range of uses and hold securely, sometimes your environment can be extra demanding. We've got the solution for other applications too.
Post-it® Extreme Notes can stick to many types of tough surfaces, even in temperatures that range from -18°C to 50°C. Their advanced adhesive technology and the specific coatings that are used on the paper helps to give gives them a stronger stick and better writability and water resistance. Use them to leave notes outdoors as you do your yard work, in the kitchen to label spices and frozen meals in the freezer, or in the classroom to label art supplies. They are durable enough that the possibilities are endless.
No matter what type of task you're working towards accomplishing, our wide range of Post-it® Notes can help keep you organised, so you can get it done more quickly and efficiently.
Stay in touch for the latest solutions.
For the latest solutions and applications that will have an impact on your day, check out the Post-it® Brand page here.