How service life indicators help protect respiratory health.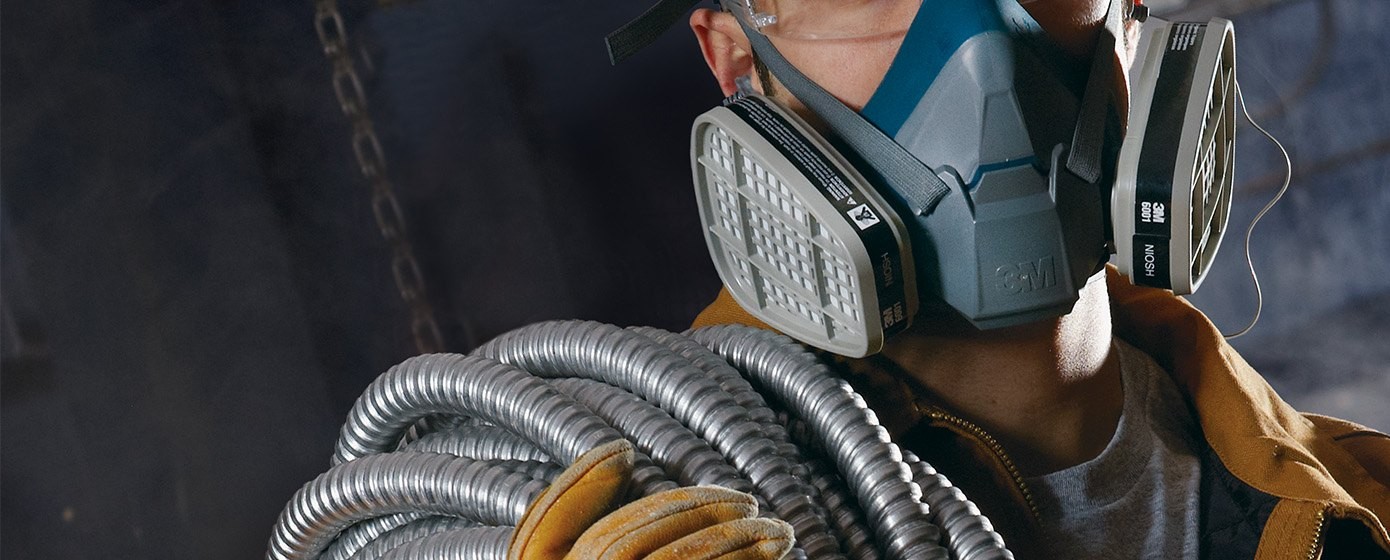 Protecting your workers from harmful organic gases and vapours is non-negotiable. How do you ensure their respirators are providing the critical protection they need?
Many facilities have adopted the widely-used safety practice of turning over respirator filters on a pre-defined 'change-out schedule.' However, this broad approach doesn't consider the wide range of variables impacting individual workers.
ENTEK, a car battery membrane producer, recognized this as a critical gap in protecting their workers' respiratory health. So when 3M introduced End of Service Life Indicator (ESLI) technology for respirators, they were quick to adopt it.
Introducing respiratory service life indicators.
The 3M End of Service Life Indicator (ESLI) was created for reusable respirators to help ensure that workers are not exposed to certain harmful organic gases and vapours.
The technology incorporates a novel polymer that changes construction as organic vapours travel through the filter. If the vapour concentration goes above a Minimum Indication Level (MIL) it causes a visible indicator bar to develop. As the filter becomes increasingly saturated it gives workers a clear warning of when they need to change their respiratory filter.
This individualized approach is critical to protect workers against the hazards in ENTEK's manufacturing space. "Our employees need to use respirators as we work with a solvent called Trichloroethylene," says Andy Rennie, Health Safety and Environmental, and Human Resources Manager at ENTEK's Newcastle plant. "Like many vapours, it can have harmful side effects."
The impact of the 3M End of Service Life Indicator (ESLI) on worker safety.
To ensure his workers would be equipped with the personal protective equipment they need, Rennie and his team initiated a four-month trial of the 3M End of Service Life Indicator (ESLI) at their local plant. The results were so encouraging that ENTEK will be rolling out the technology to the rest of the company.
"Before, we could not tell when the filter cartridge needed changing – it was educated guess work," says Rennie. "Now, being able to monitor how much life the filter cartridge has left is a big bonus from a health and safety point of view. It helps me ensure that the filters don't reach the point where vapours start to breakthrough, exposing my staff to potential harm."
"This innovation from 3M has made a massive difference," he says.
Request a demo.
To try the 3M End of Service Life Indicator (ESLI) for yourself, visit 3M's Worker Health and Safety website.