Taking STEM beyond the classroom and into the community.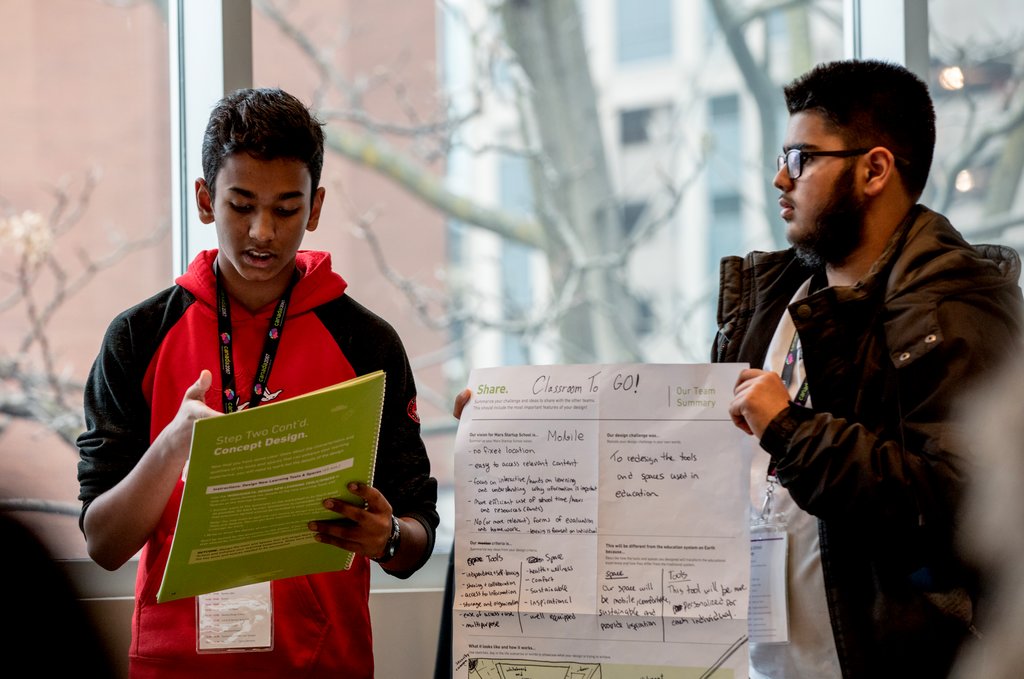 Stay in school. It's a phrase we've all heard before, but have you ever stopped to think about how, if we were to take that phrase literally, we'd be doing students a tremendous disservice?
Imagine, staying in school – no field trips, no engaging with the local community, no meeting people outside the classroom…
As a scientist, I can tell you that my research takes place in the real world, not in some isolated academic laboratory. I study how diseases spread between people, so my work is intimately tied to the community. I work with patients, healthcare providers, and community organizations to ensure that the discoveries I'm making improve the health of individuals and populations.
Engaging with the community is a cornerstone of my working life as a scientist, but I had to learn how to do this on the job. During school and university, I rarely had the chance to learn outside the classroom. We had the occasional field trip, but learning took place in the classroom.
We stayed in school.
Extending learning beyond the four walls of the classroom.
3M is looking to change that. As a founding partner of the Canada 2067 initiative, 3M supports the recommendations laid out in the Canada 2067 Learning Roadmap, including engaging the community and local business in STEM (Science, Technology, Engineering and Math) education.
In an earlier post, I talked about the value of experiential learning – learning by doing. Imagine if students created their own interdisciplinary research projects, carried out in partnership with a community organization or local business.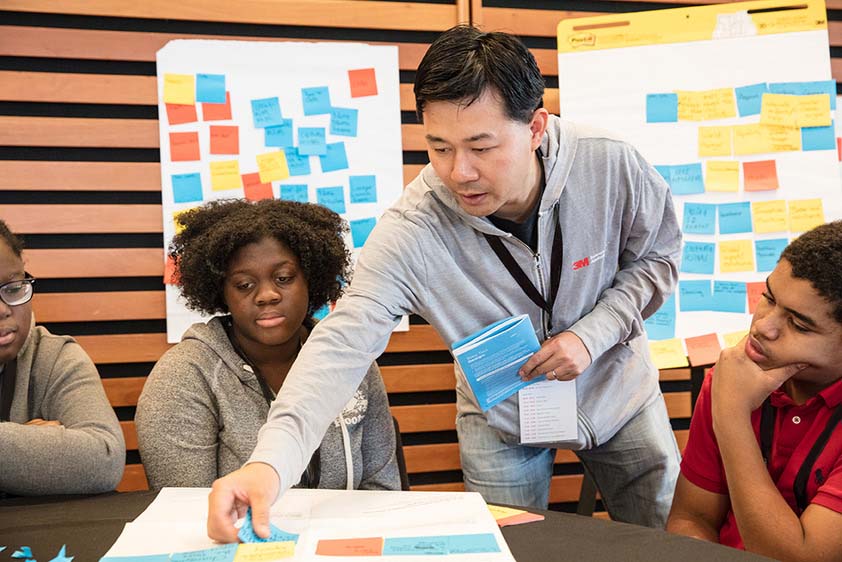 The students benefit tremendously. They learn how to listen to their community partner, how to bring their skills and creativity to solve a partner's problem, and most importantly, they see how their own work can have an impact beyond the classroom. They realize that they can make a difference, locally, nationally, and globally.
The community partners and local businesses benefit too, not just from the fresh perspectives afforded by working students, but also from employee engagement. The mentoring relationships forged by these sorts of collaborative projects are just as rewarding for the mentor as they are for the mentee.
Getting people out of school requires transforming the way we think about STEM education. It's no longer solely the purview of school boards and ministries of education. We must all be active participants in developing new approaches to STEM education.
This requires commitment on the part of local business and community organizations, as well as governments willing to invest in national programs that get students out of the classroom and into the community.
The role of business in supporting STEM education.
Many businesses, 3M included, make substantial investments in community-based STEM learning and outreach activities.
The Canada 2067 Learning Roadmap calls for at least 20 per cent of these community investments in education to be earmarked for supporting the roadmap's recommendations. This includes:
ensuring equitable and inclusive participation in STEM education;
innovative and experiential learning opportunities;
and supporting teachers and parents in creating a lively learning environment for our youth.
Governments must also contribute, with the report recommending that 1 per cent of federal and provincial research budgets support achieving the Canada 2067 targets.
The face of education is changing. While it's plain to see that digital technologies are having an incredible impact on how our children learn, it's also important – now, more than ever – to recognize the value that working in person, side-by-side, with peers from the community offers.
STEM is about innovation and discovery, but it's driven by people. If we want to connect science to life, we must begin by taking STEM beyond the classroom and into the community.
Learn more about 3M.
Want to learn more about STEM education initiatives from 3M, like Canada 2067? Sign up for 3M Canada's newsletter.