Sutton Road Marking: addressing low visibility on British Columbia's highways.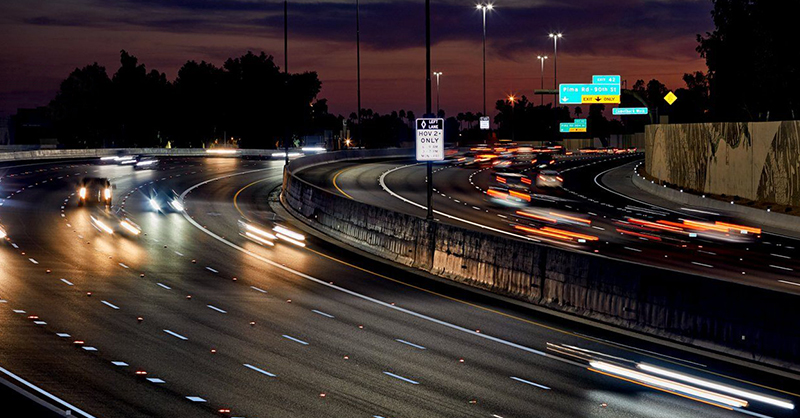 Road markings are much more than just lines on our streets, roads, and highways. They help drivers navigate along winding roads, through active work-zones, during bad weather and ultimately help bring families home safely.
At Sutton Road Marking, we're in the business of providing high quality and dependable road markings to drivers and road users in Western Canada. For over 25 years, our company, which was established by my father, Philip Sutton-Atkins, has been a trusted source of products and services for road marking projects, specializing in thermoplastic and methyl methacrylate (MMA) markings in our home province of British Columbia. My brother, Matthew Sutton-Atkins, and I work hard every day to embody the standards of excellence our father achieved at Sutton Road Marking.
Innovative concepts continue to be a driving force at Sutton Road Marking. With many municipalities searching for longer-lasting road marking solutions, we have introduced state of the art equipment that installs "inlaid" lines and reflectors. These are cost-saving from both replacement and installation perspectives.
Addressing low visibility using the right road marking solutions.
The complaint that we hear most often is that road markings are not visible, particularly at night and during inclement weather. To better address these issues, several agencies require pavement markings that are durable and visible in all conditions.
During one such project, we faced the task of providing durable high-visibility road markings along an exceptionally long and winding highway in the Fraser Valley area of British Columbia. It was a busy roadway without any ambient lighting, resulting in challenging visibility for drivers.
The challenge was not only to meet the wet and dry retroreflective provincial specifications but also to use a product with improved durability and easy to incorporate with our application processes. We found the solution in the 3M™ Connected Roads All Weather Elements.
Here's why we chose this product:
Increased brightness (Wet and dry): We needed to find a solution that would help guide drivers both day and night, during clear conditions or heavy rains. The high, wet and dry retroreflective performance of 3M™ Connected Roads All Weather Elements gave us the best opportunity to ensure that we exceeded provincial specifications. It also helped to provide drivers with a safer driving experience. 3M™ Connected Roads All Weather Elements consist of an outer layer of microcrystalline ceramic beads partially embedded into composite cores. These elements offer optimal performance under dry and wet conditions because of their unique combination of 1.9 and 2.4.
Enhanced durability: Pavement markings fade over time, especially on busy roads with constant traffic. 3M™ Connected Roads All Weather Elements features unique 3M™ Microcrystalline Ceramic Beads. These make them more robust than conventional glass-beaded optics making them more resistant to wear and tear. Adding these optics into a thermoplastic line marking helped us meet the durability requirement of the specification.
Ease of use: The product is designed as a drop-on optic for liquid-applied pavement markings and can be easily installed by double-drop application equipment.
Discover how 3M™ Wet Reflective Pavement Markings can help your next project keep drivers safe. Visit the link here to learn more.
This article is co-authored by Philip Jr., Matthew Sutton-Atkins, and Philip Sutton-Atkins, CEO of Sutton Road Marking Ltd.
Sutton Road Marking Ltd is a road marking solutions organization in Western Canada which uses 3M technologies in their projects.